Monthly Archives: February 2014
Rendering is the process where we composite our After Effects project or work into a final video or an Image. Once you are done with...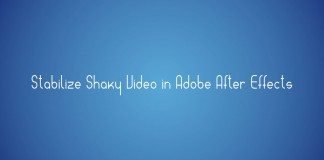 Video's that are shot handheld or without any tripod or stabilizers can be quite shaky and they ruin the watching experience of the viewers....
Motion tracking is basically a process where we track a certain point or number of points in a footage in order to composite something...
If you have a camera that does not shoot good video at low light or at night, but you want to portray night in...