Monthly Archives: January 2016
A detailed Infographic showcasing the development, feature upgrades and code names of Adobe After Effects from 1993-2015.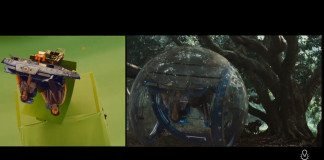 Watch how ILM (Industrial Light & Magic), the VFX giant created the world of Jurassic World 2015 in this Visual Effects Breakdown video.
If you have just started with Long Exposure Photography and looking for some inspiration, here's some great long exposure photographs.
How much time does it take you to create Lower Thirds in After Effects? With Lower Thirds Composer, a dozen of clicks and you have your Lower Thirds done.
Transitions are cool. They help us blend videos and slideshows smartly and creatively. Here are 100+ Transitions Pack For After Effects.
Go Bag is a short action film by Red Giant. A spy fights for her life with the only weapon available: a stranger's carry-on bag.
Need a professional Voice Over for explainer videos, radio commercial or Podcasts for just $5? Then this article on Fiverr Voice-over artists is for you.
Finding the right Audio and Music for your project is crucial. You cannot just download a song or a music from the Internet and...
Lower Third - the term might be confusing for some people. In short, lower third is a graphic overlay placed over a screen. In...
MotionElements, well-known for its extensive collections of royalty-free images, video clips, and other media, is excited to share its newest "Landscapes of Asia" collection....