Monthly Archives: March 2016
Previewer is a native plugin for Adobe After Effects. It enables you to quickly preview video, audio, photos and more directly in After Effects.
A brand new infographic by Leading performance capture company Animatrik featuring stats and figures that detail the rich history of Motion Capture.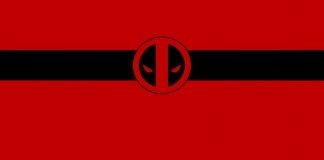 It's perhaps one of the most memorable opening sequences in any action film. Here's How They Did The Opening Sequence In 'DeadPool'.
Pixity Land is an explainer After Effects template toolkit with more than 500 elements to create explainer animations and videos easily.
To share some inspiration, here is a list of Instagram accounts to follow if you love Motion Graphics and Adobe After Effects.
Many movies use visual effects to enhance our cinematic experience, but you probably didn't realize just how often and to what extent such effects are used in the modern-day film industry.
Reddit user Colonel_D is giving away 7 After Effects color presets for free to imitate Circa 1980 faded film looks.
SABER is a free After Effects plugin that can be used to create energy beams, lightsabers, Lasers, Portals, Neon Lights, Electric, Haze.
In this quick tutorial, we'll be looking at how to create and control 3D objects inside of After Effects without using any 3rd party plugins.
Before you start filming in public spaces, you'll need to notify or get permissions from somebody. Here's Everything you need to know about Film Permits.