Monthly Archives: September 2016
The Mavic is DJI's first compact, personal flying camera. Ultimate image quality and ultimate portability combine in one revolutionary device that will stay with you, whenever you need it to capture that sudden burst of inspiration.
In the past few years Mirrorless cameras have really started to rival the SLR's. So lets explain what's the differences between the two really are and clear out some myths about Mirrorless cameras and why one might be a better match for your needs.
TYPE-O-MATIC is an After Effects CS5 type animation tool for designers and motiongraphers developed by Hamo Studio. The Controller, Masked and Unfold. Three different ways for creating easy, quick and customizable type animation.
Want to buy a DJI Phantom drone in India? AVCS Systems is the only authorized distributor of DJI products in India.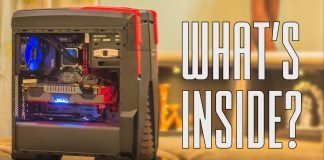 An inside look at EditingCorp's new custom Video Editing PC worth $2300 USD (Rs 1,50,000) that can efficiently handle 4K video editing.