Monthly Archives: January 2017
A cinemagraph is a living moment in an otherwise still photograph. It exists in the world in between a photograph and video to bring to life the image and make it last forever.
Become an After Effects pro with almost no money. Here's a list of sources worth checking out where you can learn After Effects for free.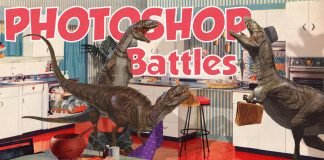 Submissions for Photoshop Battles "Best of 2017" awards has already been started but before moving on, let's take this opportunity to rediscover some of the best Photoshops of 2016.
If birds has social media. The image was shared on reddit.com by a Reddit user with username FlySupaDly. This post is part of our daily Photo...