Monthly Archives: February 2017
What laptop should I get for Adobe After Effects? Check these 7 laptops for using Adobe After Effects and Premiere Pro on the go!
After an entire week of work and sleep, my brothers and I went to Dubai Museum located at Al Fahidi Fort, Bur Dubai. Dubai Museum is an historic site by itself and covers the archaeology and history of Dubai.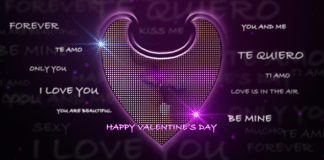 Make romantic videos in minutes with these Valentines Day After Effects Projects. Take a look at 20+ Best After Effects Templates for Valentines Day 2017.
Valentines Day, The day of love is about to arrive. Check out 10 Top, Best selling and fresh Valentines Day After Effects Templates for 2017.
10 world-renowned photographers are taking part in GPP Photo Week 2017, Region's first and longest-running international photography festival.
Gulf Photo Plus, Dubai's only dedicated photography centre, announces its comprehensive programming for the 13th edition of GPP Photo Week.