We 90s kids started our video editing journey from Windows Movie Maker which was a very basic cut and join video editor by Microsoft with few transitions and wipes here and there.
Then In early 20s (to be precise in 2003) came the sensational Premiere Pro by Adobe which is a timeline based video editing application, much better  than the drag and drop boxes  in Windows Movie Maker.
Soon after the release, Adobe's Premiere Pro was adopted by CNN and BBC for much obvious reasons. It was fast, professional with tons of post-production tools for editing and color grading.
Feature film editors also started using Premiere Pro for editing full length feature films such as Facebook CEO Mark Zuckerberg based 'The Social Network' and blockbuster 'Avatar' by James Cameron.
Since 2003, when Premiere Pro was first introduced, it got better and better with all the new updates that came out every year.
The current version, Premiere Pro CC 2017 is capable of handling high resolution video editing at upto 10K.
While Premiere Pro is used for most of the editing work, other motion graphics, visual effects and animation work require other dedicated software's.
Imagine a video editor switching between multiple software now and then, rendering same clips again and again. ONE HELL OF A TIME.
To ease out things, Adobe added the feature of Dynamic Linking in most of their editing applications including After Effects, Photoshop and Premiere Pro itself.
Through Dynamic Link, compositions from Premiere Pro can be imported and opened directly into Adobe After Effects. These compositions can then be modified and after switching back to Premiere Pro, the clip will update with the changes.
Switching between the two software's with dynamic link helps in preserving clip attributes.
Similarly, Adobe Photoshop files can be opened directly from Premiere Pro to be edited in Photoshop. Any changes will immediately be updated when the Photoshop file is saved and focus returns to Premiere Pro.
The team of editors behind the Oscar contender 'The Social Network' were challenged to create a full length feature film of exceptional quality along with integrating more than 800 visual effects shots.
They solved this by using an integrated workflow based on Adobe Creative Suite Production Premium package which includes Adobe Premiere Pro, Photoshop extended, After Effects and Dynamic Link.
Adobe Premiere which was renamed Adobe Premiere Pro later in 2003 was the first digital video editing application created by Randy Ubillos.
What's interesting is that Randy and his team was hired by Macromedia to create a more professional video editing program – KeyGrip which by 1998 was renamed Final Cut.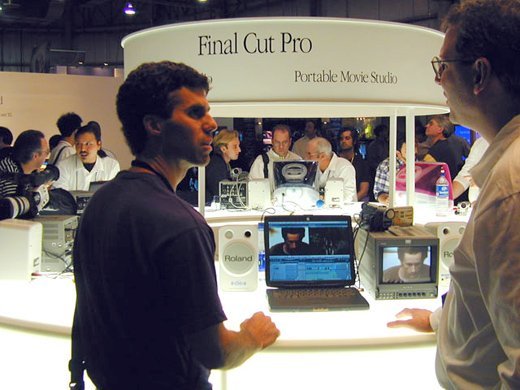 Final Cut Pro was introduced at NAB 1999 and soon the market share of Adobe Premiere's declined on MAC systems.
Similar to Adobe Premiere Pro, Final Cut Pro is a also a timeline based editing application where clips can be edited together in sequences.
Some of the major feature films that were edited on Final Cut Pro are X-Men Origins: Wolverine, 300 and The Simpsons Movie.
My preference to Premiere Pro can be biased as I have been using it now for years. On the other side of it, Final Cut Pro is a MAC based editing application and personally I am not a very big fan of MAC OS.
What I do like about Premiere Pro is the dynamic link feature and tons of useful plugins. What matters to me the most is the color grading feature of any video editing application.
I use LUTs (Look up tables) from my 100+ LUTs Pack for color grading and Premiere Pro CC 2015 update introduced the new Lumetri color panel which allows me to import and apply these LUTs to my footage easily.
While Final Cut Pro in available on MAC OS, Premiere Pro can be installed on both Windows and MAC OS. This cross platform support gives me power and flexibility to use my favorite video editing application anywhere on any computer system.
Conclusion
This comparison is purely based on my personal opinions only. While Adobe Premiere Pro users can take the benefits of dynamic linking with other Adobe's creative cloud applications and cross platform support, Final Cut Pro editors can enjoy the more polished user interface and Apple system architecture.