Editing a video is not just about placing the clips in a sequential manner. Instead, its all about blending the various clips in such a manner that it moves the story in the right direction. Correct use of transitions between the cuts help in dissolving two scenes together. As an Adobe Premiere Pro editor, I use different Premiere Pro transitions plugins for my film projects.
On 30th July 2017, I filmed and edited a travel video in which I used Kyler Holland's Premiere Pro transitions plugins that comes with a variety of smooth transitions to transition between two separate clips seamlessly.
Here's the travel video I am talking about.
Kyler Holland's transitions include zoom, rotation and slides and can be used on Full HD and 4K videos. These cheap $5 Premiere Pro transitions can be a great addition to your transitions library, purchase and download here.
As a filmmaker and video editor, I prefer using my own elements to avoid the licensing or copyright issues. My usual filmmaking workflow includes shooting the film, editing in Premiere Pro while all the other motion graphics work (if needed) is done is After Effects. B
Based on the actual theme of any film project, after creating the transitions in After Effects, I render them in quicktime format with alpha transparency. Using the rendered transitions instead of the actual After Effects project file allows me to import the transitions directly in Premiere Pro. I can then easily drag and drop the transitions in my timeline.
To avoid such hassle, you can use Premiere Pro Transitions Plugins. To make it easy for you, I have listed below some of the widely used paid as well as free Premiere Pro transitions plugins.
Premiere Pro Transitions Plugins
Drag & Drop Premiere Pro Transitions
30 Light Leaks Transitions
30 Light Leaks Transitions. Full HD (1920×1080) Professionally animated, authentic-looking light leak transitions for your intro, demo, cinematic, promo, slideshow, tv or media opener, movie trailer, action trailer and so on.
Very easy to use, just import and use blending modes (add, screen) to make the black background transparent.
4K Transitions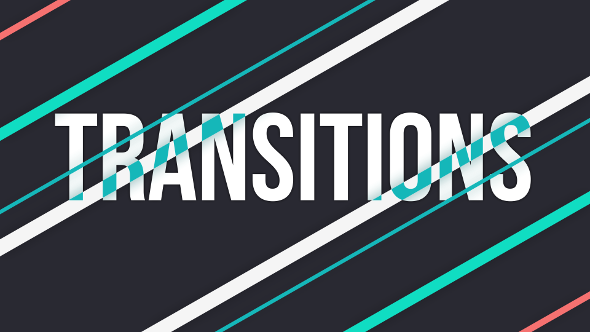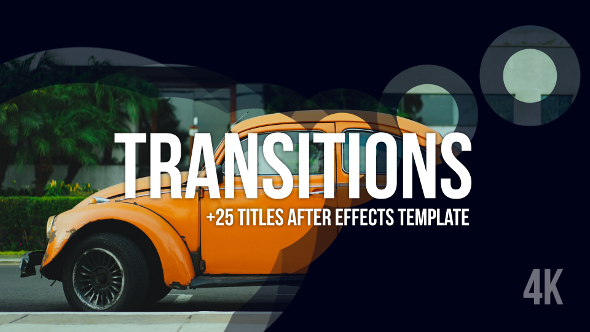 Paint Brush Transitions
50 Transitions Bundle
Grunge Transitions
Want more…?
Visit https://videohive.net/category/motion-graphics/transitions for an amazing collection of high quality Premiere Pro transitions.