Many airports offer open wireless internet but a lot of them don't. It isn't always easy, or possible to go online without a password when waiting at the airport or a lounge to board your flight. Going to the airport authority or service to get WiFi password is a tedious task and there is no guaranty you'll end up getting the password.
To ease things out, there is a mobile app called WiFox, created by Anil Polat which offers you a continually updated map of airport and lounge WiFi passwords from around the world.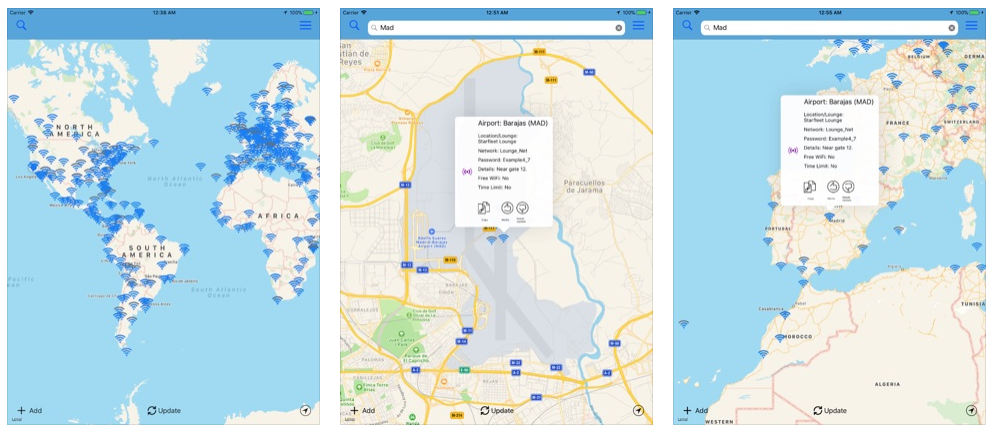 In map view, tap on any WiFi icon where wireless information is available. Since the map is available offline, you don't need an internet connection to use WiFox app when you're travelling.
This list includes not just airport WiFi, it offers lounge and cafe hotspot passwords as well. The app is constantly updated as the passwords are crowd-sourced by public.
This app is a very useful and handy tool for people who travel a lot. This app is available on both iOS and Android devices and can be downloaded from Apple App Store and Google Play Store respectively.
If you don't want to go with the app, there is also a web version of this tool that you can access directly from a web browser on your phone or laptop.
The above map is a regularly updated map of all the airport wireless and lounge passwords.
If you come across airport of lounge WiFi passwords from anywhere in the world, send it to Anil Polat. He would love to hear from you.