Andrew Kramer is the founder of Videocopilot.net, a leading After Effects Training Website providing in-depth training and software solutions for artists working on Film & Television productions. It is a collaborative resource for training, design tools and artists whose goal is to show artists what is possible and how effects can be created so that that can apply these techniques on their own creative adventures. Videocopilot develop distinctive and innovative tools that improve the quality and speed of your production while offering freedom and flexibility.
Andrew Kramer started his carrier as a Freelance artist and web developer at the age of 20. Later he began to work on the Videocopilot Website from his apartment in Southern California.
Andrew collaborated with his friend Sam Loya in 2005 and created a number of After Effects tutorial videos where he used Sam to create Destructive and Punishing Effects. Aside from working for Videocopilot, Sam runs a successful editing business.
The website started with a single product and a handful of short After Effects tutorials. His tutorials even got featured on the Creative Cow community. Andrew has an unusual training style that shows his viewers powerful techniques for Visual Effects that are explained in detail as well as are entertaining.
Andrew released a tutorial based on the light Streaks effects from an iPod commercial in 2007, that sparked worldwide internet and even got featured on the front page of the popular news site Digg.com. Later that year, Andrew and Sam released the popular Riot Gear DVD featuring stock footage of ink and paint elements which they filmed in their garage.
After the success of Videocopilot, Andrew collaborated to work with major motion picture companies and even the opportunity to work with Director J.J. Abrams on Star Trek and other TV Projects. Recently, Andrew worked on the main titles for the next Star Trek sequel where he used his Element 3D plugin to create dead planets. To learn more about Andrew's work in Star Trek, take a look at the Video below.
Andrew Kramer and Videocopilot.net created a number of plugins and presets that are now widely used by major studios around the world. The major plugins and presets are Riot Gear, Element 3D, Twitch, Action Essentials pack, Optical Flares etc.
The Optical Flares package was even used in one of the major Hollywood movie franchise, 'The Transformers'.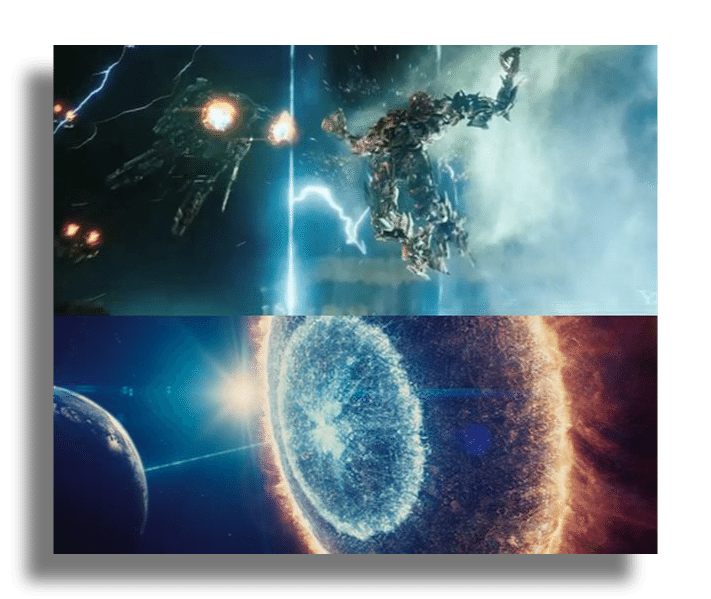 My most favorite part of every Andrew Kramer's tutorial is when he introduces himself at the beginning.
Hi, Wassup, Andrew Kramer here for Videocopilot.net and today we will be taking a look at a very exciting Tutorial.
And, I just love it.
Today, Videocopilot team has grown to 6 full-time professionals and recently moved into a new studio space. Andrew continues to work in the film industry in addition to publishing new, exciting products and tutorials for the growing motion graphics and visual effects community.