Assume that you just created a shape using Masks or a simple text in After Effects and you want to animate it. Well, I am not talking about animating in terms of position, scale or rotation. Here we will be taking a look at animating the Mask Shape Paths.
After Effects does not include any feature that helps in adding or removing masks path to create a sense of animation. But, third party scripts and plugins can do so. Take a look at the video below to get an overview of what I am talking about and also the script "CURVA" which makes it possible.
Curva After Effects Script for Animating Mask
Curva is AE script to create a smooth animations of growth a paths based on Bezier algorithms. You just select the last two vertices on the Path object in a Shape layer and then the script does everything for you. Perfect for animating the appearance of letters, floral shapes and other such vector objects.
While curva can help you in animating a mask shapes, it also has a feature of converting texts into masks. You can also convert any text into mask paths by using the Auto Trace feature shipped with your After Effects.
Get CURVA After Effects Script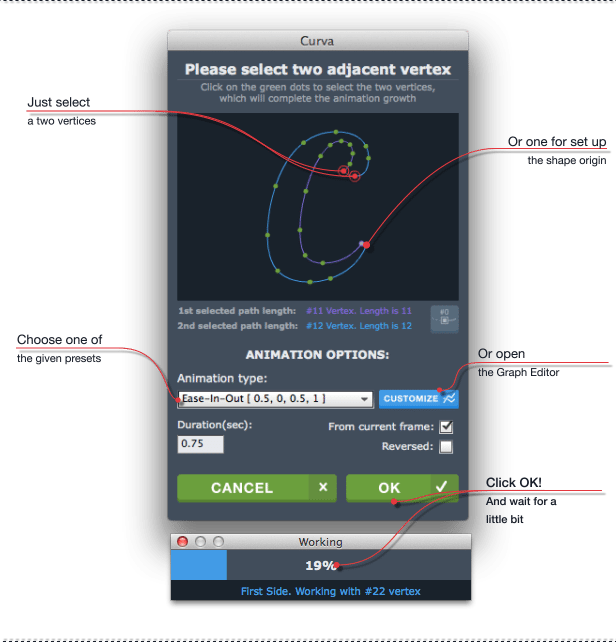 Features:
Animation appearance of shapes with just a few clicks.
Adjust the type of animation by curve, as well as in native Graph Editor.
Select a template type animation (linear, ease, ease-in, ease-in-out, ease-out).
Comfortable and pleasant interface.
Save a lot of time.