Black Friday 2021 sale is here. It's that time of the year when almost every physical and digital products go on discounted sale.
Trust me as I say so because you don't want to miss this opportunity of getting up to 96% off on tons of great software, plugins, templates, and other digital assets.
In this listicle, we've come up with some of the best Black Friday 2021 deals for 3D artists, video editors, and designers.
So, if you are one of us, it's time to take your credit card out.
HAPPY SHOPPING.
AEJuice I Want It All Bundle Lifetime – 96% OFF
This all-in-one bundle includes everything that AEJuice has ever created for Motion graphic artists and designers.
It is undoubtedly the world's biggest and complete animation assets library with more than 20,000 elements in 100+ different categories.
AEJuice spent more than a million dollars and over 5 years to create this bundle.
The total cost of this package is worth $8412, however during the Black Friday Sale, the price of I WANT IT ALL BUNDLE is just $149 for a lifetime. PERIOD.
In total there are 59 AEJuice products in this bundle for Motion Graphic artists and designers.
These assets are compatible with Adobe After Effects, Premiere Pro, and other non-linear video editing programs.
You can find the complete list of included products on AEJuice I WANT IT ALL BUNDLE Black Friday Sale page.
---
Adobe Creative Cloud – 40% OFF
Adobe Creative Cloud is a collection of more than 20 Adobe apps for photography, design, video, web, UX design, and social media.
During the Black Friday 2021 sale, you can save 40% on annual and monthly subscription plans for the first year
Creative Cloud includes:
| | | |
| --- | --- | --- |
| Photoshop | Dreamweaver | Lightroom Classic |
| Illustrator | Premiere Pro | Media Encoder |
| InDesign1 | Premiere Rush | Character Animator |
| Adobe XD | After Effects | Prelude |
| Lightroom | Dimension | Fuse |
| Acrobat Pro | Audition | Bridge |
| Animate | InCopy | |
---
Video Copilot Black Friday Sale – 35% OFF
If you are an After Effects user, I am pretty much sure you are familiar with Video Copilot.
It is a collaborative resource for training, design tools, and artists, led by the talented motion designer Andrew Kramer.
Video Copilot offers tons of great products and After Effects plugins for visual effects/motion graphic artists.
Some of their most famous and widely used products are:
Element 3D – This allows you to import 3D objects into After Effects thus eliminating the need for secondary 3D software.
Optical Flares – For generating and animated organic-looking lens flares in After Effects.
Action Essentials 2 – A collection of stock footage elements for compositing. The pack includes effects from 20 categories. For example Dust, Smoke, Fire, and more.
During their Black Friday 2021 Sale, you can get 35% OFF on all Video Copilot bundles and products. The sale will only be from November 26 through November 29, 2021.
---
ActionVFX Black Friday Sale – 55% OFF
ActionVFX is an online resource for high-quality industry-standard stock footage elements for visual effects and motion graphic artists.
In total, there are more than 3400 elements in the ActionVFX library from various different categories such as Blood & Gore, Debris & Impacts, Energy FX, Explosions, Fire, Glass, Gun FX, Particles, Smokes, Water, Weather, and more.
During the ActionVFX Black Friday Sale, you can 55% OFF on the entire ActionVFX library of stock footage elements.
All subscription plans purchased during the sale will receive double the amount of monthly elements as well.
ActionVFX Black Friday 2021 Sale begins November 25th at 8 PM EST and will end on December 3rd at 11:59 PM EST.
---
InVideo Black Friday Sale – 40% OFF
InVideo is a unique online video editor that can be used to create outstanding videos for marketing, YouTube channel, Instagram, visual storytelling, and more.
You start by selecting a pre-made template and customizing it with your own set of text, photos, and videos.
During the InVideo Black Friday Sale, starting from Friday, November 26. 2021 until Sunday, November 28, 2021, you can use the InVideo 40% OFF coupon code 'BLACKFRIDAYIV40' to get a flat 40% sitewide discount.
Their Cyber Monday Sale will then begin on Monday, November 29, 2021, until the end of the day. Use Coupon Code 'CYBERMONDAYIV40' to get flat 40% OFF.
---
FYLM.AI Black Friday Sale – 50% OFF
fylm.ai is a revolutionary AI-powered cloud-based color grading platform allowing you to privately collaborate with your team anywhere on the planet.
By putting tremendous power into your hands, packed in an easy and fun-to-use package, fylm.ai democratizes color grading.
Use the coupon code 'BF2021' to get 50% OFF on the fylm.ai annual subscription plan.
---
Artboard Studio Black Friday Offer
Known as the best online mockup generator among designers, Artboard Studio can be used to design, animate and present your projects with an extensive library of mockups right inside the web browser.
Artboard Studio designers have exclusively photographed real-life objects, removed backgrounds, and turned them into customizable items that you can use in your own projects.
For Black Friday 2021, Artboard Studio is offering a special life time deal with a limited spot.
$199 for the first 1000 spots
$299 for the next 1000 spots
$399 for the rest
This deal will include all the current & future premium mockups and templates. Commercial licenses are included except for reselling or redistribution.
---
Envato Market Black Friday Sale – 60% OFF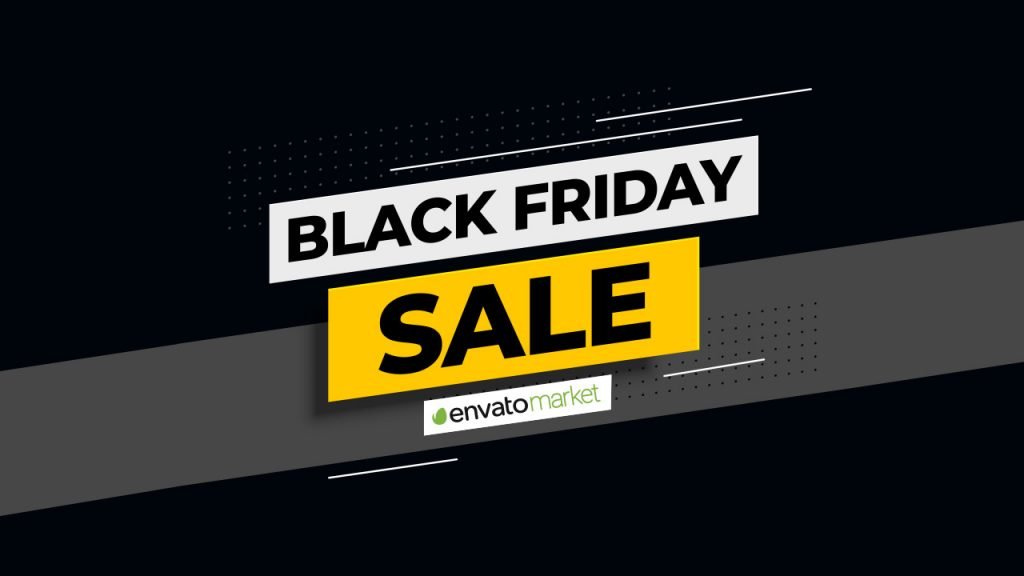 Envato Market is the one-stop destination for downloading high-quality templates and design assets for motion graphics and designing.
It hosts a number of different marketplaces such as ThemeForest, CodeCanyon, VideoHive, AudioJungle & GraphicRiver.
Envato Market Black Friday Sale is the time when we at EditingCorp grab all the products we need for our motion design needs.
2500+ items from ThemeForest, CodeCanyon, VideoHive, AudioJungle & GraphicRiver will be on sale (60% OFF) during the Envato Market Black Friday 2021 Sale.
The sale will start on Tuesday 23rd November, 4 pm AEDT and ends on Wednesday 1st December, 11:59 pm AEDT.
---
Envato Elements Black Friday Sale – 50% OFF
Envato Elements Cyber Monday Flash sale is bringing in massive discounts on monthly and yearly subscriptions.
During the sale, get Envato Elements monthly subscription for just $12/m and yearly for just $144.
By subscribing, you will get unlimited access to millions of design assets such as:
Graphic & Presentation templates
WordPress themes & plugins
Stock photos
Video templates & stock video
Music tracks & sound effects
Courses & ebooks
This is a one-time deal and you should definitely take full advantage of this Cyber Monday flash sale.
Get your unlimited subscription plan before the Envato Elements Cyber Monday Flash sale ends.
---
Envato PlaceIt Black Friday Sale – 50% OFF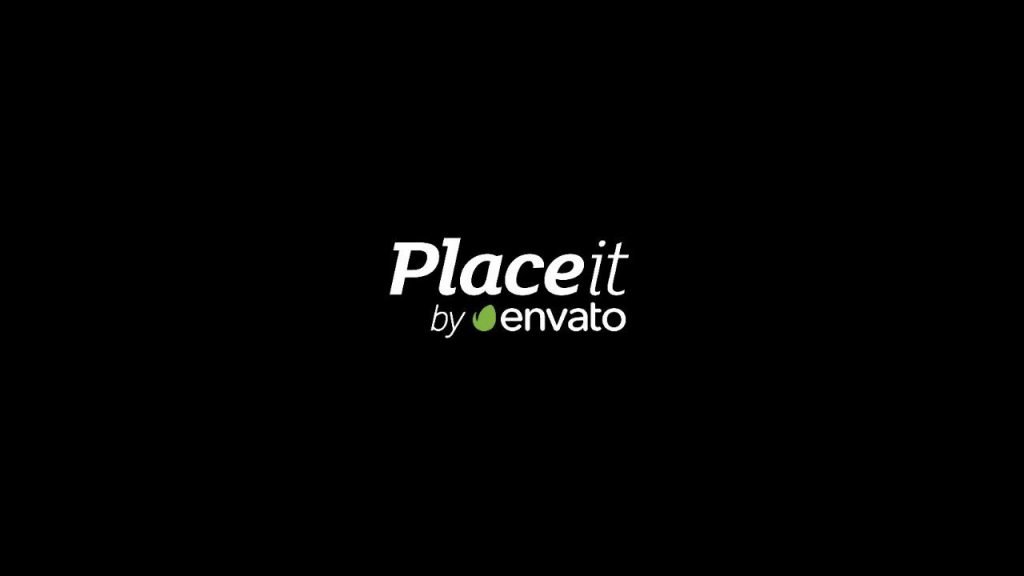 Placeit is definitely one of the best web applications for DIY graphic designing.
It comes with thousands of professional design templates and an intuitive easy-to-use interface.
And everything you need to create attractive mockups, logos, design templates, text animations, Instagram stories, Flyers, and much more.
Envato PlaceIt during the Black Friday Sale has lowered the price of their annual subscription with a 50% discount.
---
Film Impact The Big Bang – 42% OFF
Video Transitions are storytelling elements. They carry your story forward.
From one movement to another, a great story can seamlessly transport us to a flash-back in time.
It then instantly propel us into a world that has yet to be discovered.
Imagine a soft shimmering bokeh light that elegantly fades into a bright blue sky….
Unlimited Access to Everything!
Enjoy an Ever Growing Library of Premium Video Transitions
Experience the Power of SmartVideo Editing™ Tools
Animate effortlessly using Motion Impacts plugins!
Includes the Visions Collection
Free Support & Updates
During the Black Friday Sale, you can get Film Impact The Big Bang and other similar collections for 42% OFF. Click here to view all Film Impact products on sale.
---
Zyro Website Builder – 86% OFF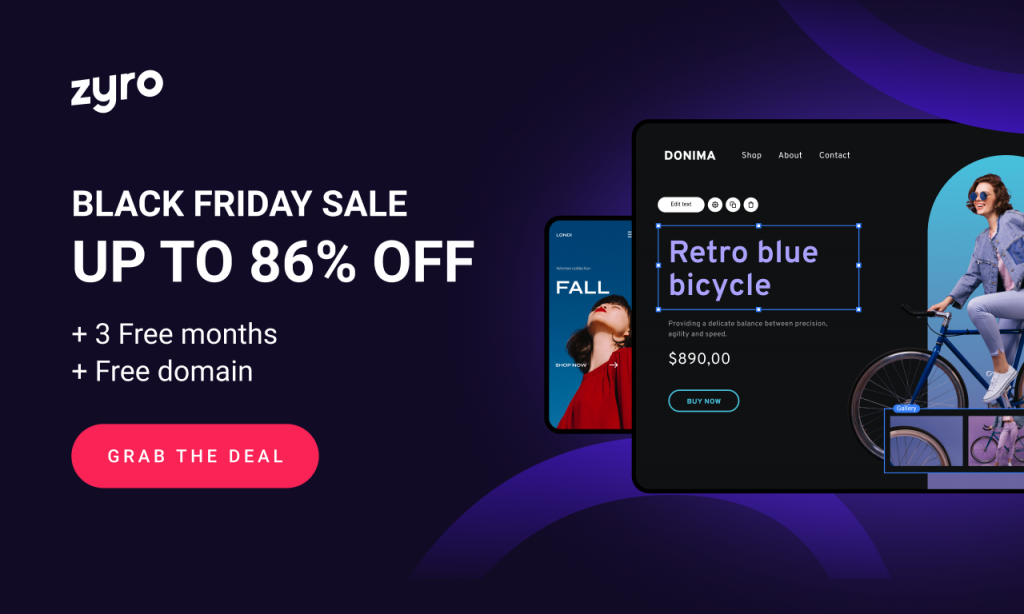 Zyro is an online website builder that comes packed with a variety of easy-to-use features essential for a visually appealing and well-optimized website.
With code ZYROBF users can save up to 86% and get online for just $1.71/month. Plus, with all annual plans, users receive an additional 3 months and a domain for free.
Zyro Black Friday campaign ends on December 7, 2021 (23:59 UTC-4).
---
RealFlow Fluid Simulation – 50% OFF
Next Limit RealFlow is an industry-standard, out-of-the-box fluid simulation software.
Fast and easy to use, it is compatible with ALL major 3D platforms such as Cinema 4D, LightWave, Autodesk 3DS Max, Autodesk Maya, Autodesk Softimage, and Houdini.
With RealFlow, you can simulate anything from a single drop of water to a massive tsunami.
During the Black Friday 2021 sale, you can purchase RealFlow Fluid Simulation for $547.50, that's 50% off the total value of $1,095.
---
Pixel Lab VDB Explosions Bundle – 30% OFF
This bundle contains 2 different VDB explosion packs with a total of 100 professional, realistic, and highly detailed explosion and plume elements for your render engine of choice.
During the Toolfarm Black Friday Sale 2021, you can get both packages for just $88.20. That's 30% OFF the total value of $126.
The sale will end on November 29, 2021.
---
Creative Market Black Friday Sale – 50% OFF
Explore hundreds of essential creative elements up to 50% Off during the Creative Market Black Friday Sale.
Illustrations, social media templates, Procreate brushes, and more are on sale now through December 1st at 11:59 p.m. PT.
Here are the few discounted during the Creative Market Black Friday Sale.
Fonts – Vintage, retro, and modern style Display fonts perfect for posters and headers – on sale up to 50% off.
Templates – Uniquely-designed Presentation Templates and Social Media Templates for Instagram, Facebook, Pinterest, and more – on sale up to 50% off.
Graphics – Objects, Icons, and Illustration sets featuring holiday themes, texture packs, and more on sale up to 50% off.
Lightroom Presets – Instagram-perfect Lightroom presets on sale starting at 30% off.
Photoshop Actions – Add special effects to your projects with creative and quick Photoshop actions – on sale between 30-50% off.
---
After Effects Black Friday Sale – 60% OFF
After Effects Templates are great for creating unique Motion Graphics and Animations. VideoHive by Envato is a great marketplace to get your hands on high-quality templates for After Effects.
During the Black Friday Sale, you can get 60% OFF on more than 2500 After Effects Templates.
The deal is valid for a week and will end on Wednesday 1st December, 11:59 pm AEDT.
---
Slider Revolution – 33% OFF
Slider Revolution is a versatile WordPress plugin that helps beginner and mid-level designers WOW their clients with pro-level visuals.
You will be able to design and create everything a professional can do without writing a single line of code.
During the Slider Revolution Black Friday Sale, you can get 33% OFF on all licenses.
Just use the coupon code "BLACKFRIDAY" on checkout.
---
New Blue TotalFX 360 Subscription – 40% OFF
New Blue TotalFX features over 1,500 preset in 177 different effects. This is the most comprehensive suite of titling tools, transitions, filters, and plugins for video editors.
For a limited time, you can purchase New Blue TotalFX 250 subscription for just $179.40. That's 40% OFF the total value of $299.
Grab the opportunity and get this product before the Black Friday Sale ends on November 29, 2021.
---
Hum3D Black Friday Sale – 50% OFF
Hum3D is a creator and seller of the biggest collection of vehicle 3D models on the Internet. Their assets are available for use in 23 software.
During the Black Friday 2021 sale, they offer 50% OFF on more than 5000 objects from different categories.
The sale will end on Sunday 28 November.
---
FLexClip Black Friday Sale – 67% OFF
FlexClip is a powerful video maker to develop quality videos for any purpose. Some of its key features:
No download, no registration required.
Choose from a wide range of pre-made video templates, photos, and music.
A clean storyboard allows everyone to trim video, insert text, add music, and record the screen with a few clicks.
During the FlexClip Black Friday Sale, you can two years subscription for the price of one. That's equal to 67% OFF.
---