Movies In Color is a Tumblr updated daily with stills from an array of movies with corresponding color palettes broken up into "light", "medium", "dark" and "general spectrum", tapping into some exemplary moments of cinematography from films ranging from Life of Pi, Skyfall, The Master, Barry Lyndon.
Movies in Color takes amazing still images of classic films and simplifies them into their individual color palettes. It shows that sometimes the cinematography can be stronger than the story itself. Not entirely the case here with these great movies but it is pretty great to see the aesthetic aspect of it all.
The idea started when Roxy was watching Skyfall. She was taken with the cinematography and use of color more-so than the story itself. She wanted to find out what colors made up certain stills and after making a few color palettes for Skyfall, took it a step further by extending it to all films and starting a blog.
Color Palettes Examples from Popular Films
ARGO
The Clockwork Orange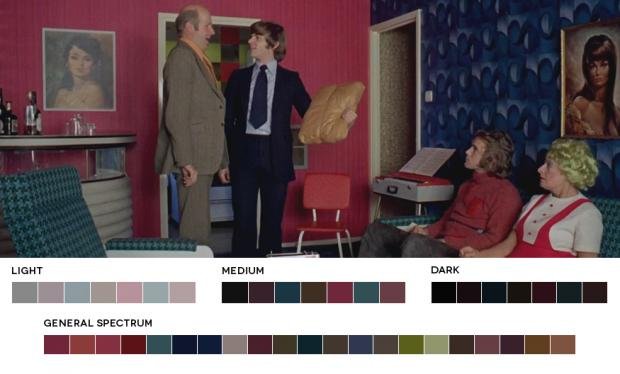 Django Unchained
Jackie Brown
Kill Bill Vol.1
The Big Lebowski
The Life Aquatic with Steve Zissou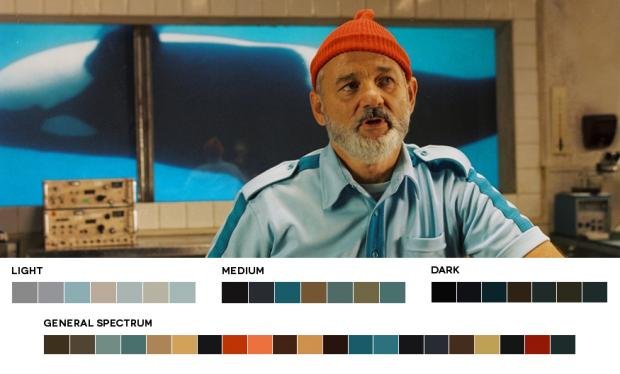 The Life of Pi
Reservoir Dogs
2001: A Space Odyssey