As a logo designer, you work with all kinds of brands- fashion, food, music, education, health and fitness, etc.
Naturally, it can be difficult to come up with new and fresh ideas for your projects from time to time.
So, if you have run into a creative block, then you can take comfort in the fact that you aren't the only one.
Researching for this post, we came across some really cool logos on other posts, yet we handpicked for you our favorite ones.
So, shall we get started with our latest selection?
Happy Knots
This one is a good example of how bright colors can be combined together to create amazing effects.
It's a brand that offers handmade knits, and it can certainly use a colorful palette in the design to reflect the creativity and appeal that handmade knitting is all about.
Also, notice how the font is subtle and yet, powerful.
You can remember this simplicity principle not only when designing logos, but also when you creating blog post images.
Campland
Minimalism plays a huge role in modern design.
We are so convoluted in countless distractions in today's world, with social media, tons of online content, emails, IMs, apps, and whatnot, that it's simplicity that stands out and draws our attention.
It's also become important in graphics design, and logo design in particular.
Take a good look at the logo above.
It's a good design for a travel company that offers camping events.
However, what's interesting is that the designer kept it simple rather than going too big.
They picked just two small icons that look like traditional camps but made one red for contrast.
Putting them side by side, it just works perfectly.
Due to the small size of the logo, it can be easily used in a variety of places, including business cards, pens and pencils, baseball caps, etc. which is important for just about any kind of logo.
Plug
Lovenity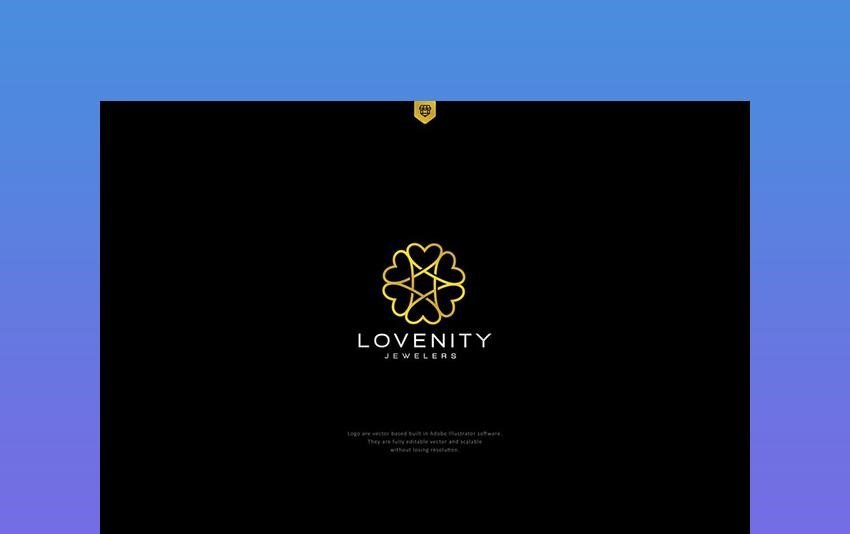 HR Company
Sayulita
One of the most impressive but simple design techniques that you will learn is gradients.
The key is choosing only select gradients for each design.
You don't overcomplicate the logo, and the one above is a good example to study for that.
See how the designer also used the negative space along with the pink-orange gradient theme that's going on.
There aren't too many contrasting colors either which works perfectly in harmony here.
Meals To Go
Wrapping It Up
So, there you have it. some really amazing logos that can be used for a variety of brands of the modern era.
Study all these designs carefully. You are sure to learn a lot from them.
However, when you work on your own design, then be sure to wear your thinking cap.
This is because you want these designs to only inspire you, and your own design should be 100% original and unique.