The impact of Coronavirus disease (COVID-19) is being felt around the world. Millions of people are already infected. A lot of people died, some are under treatment and billion others are under the lockdown rules imposed by the governments.
As a responsible human being, it is important to take the necessary steps to keep our community safe.
Thus, to spread the awareness and to educate people on how to stay safe by social distancing and distance education, we have listed 9 free Coronavirus print and social media resources.
You can download, print or share Coronavirus Print and Social Media resources on your social media accounts.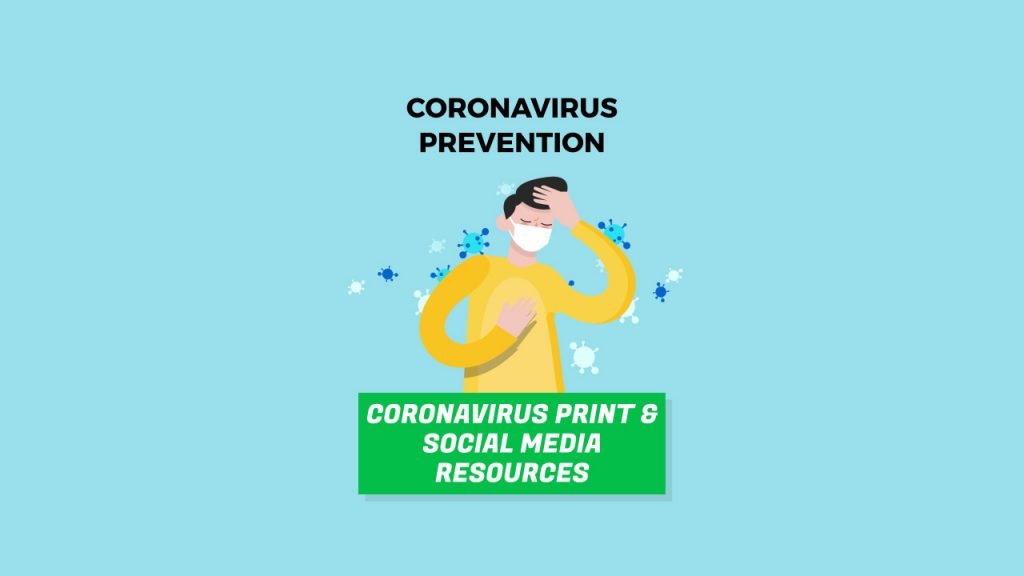 1. Canva
As a design company, Canva team has worked together to create free Print and Social Media resources that tackle how we can stop the spread of COVID-19.
There collection includes Posters, Instagram Posts and Stories, Facebook Posts and more.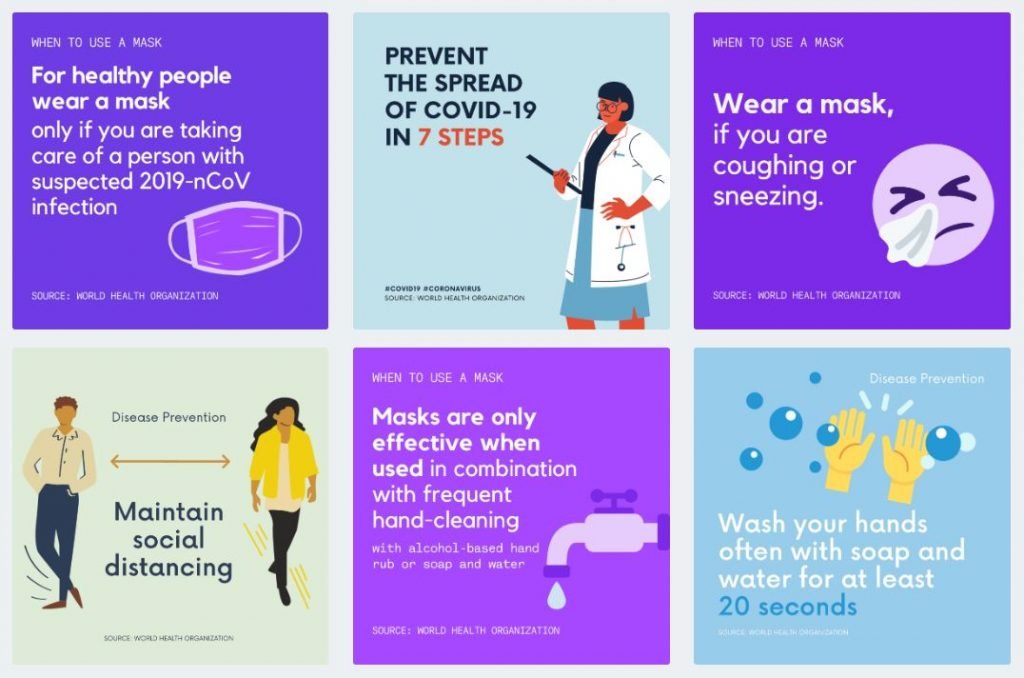 Feel free to use their collection of templates.
Also, Canva is offering free lifetime access to Canva Pro for all Non- Profits and Public Health Organizations.
You can learn more about it at "Canva for non-profits" page.
2. PosterMyWall
PosterMyWall came up with customizable templates to Raise awareness on social distancing, the importance of washing your hands & other helpful details.
You can easily customize these templates in 3 easy steps. Visit their official website to download.
3. Independent Age
Independent Age is yet another website that is offering free Coronavirus Social Media and Print resources.
Their resources are helping people to tackle the basics of self isolation, staying connected with your loved ones and even dog walking.
Visit their official Coronavirus Social Media resource page to download the graphics.
4. Centers For Disease Control & Prevention (CDC)
CDC's print materials are developed to support COVID-19 recommendations.
All materials are free for download. They may be printed on a standard office printer, or you may use a commercial printer.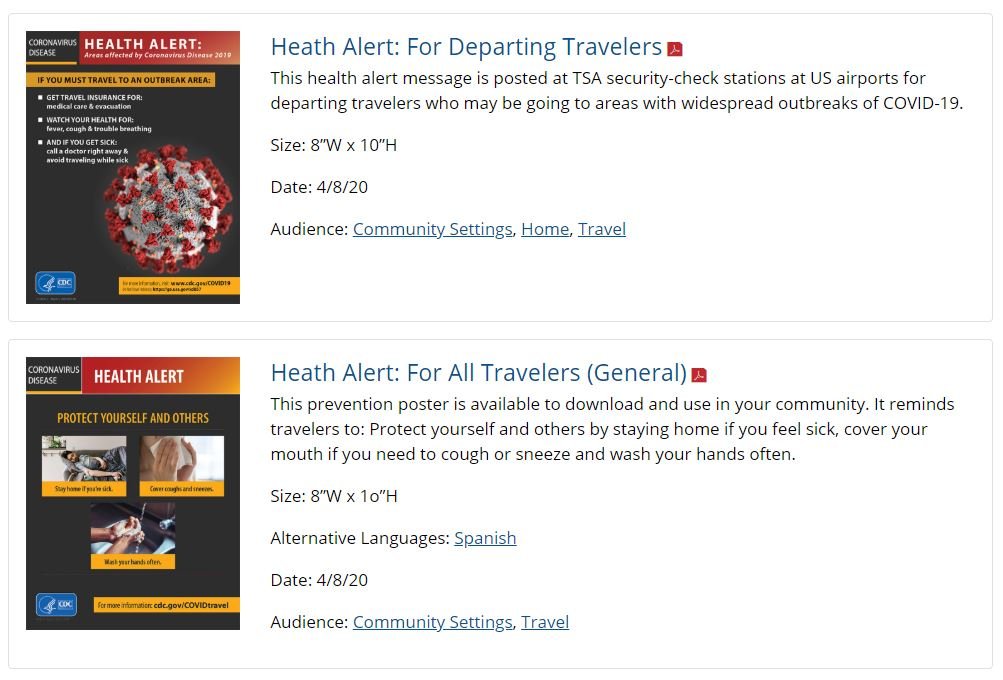 They have a wide range of informative posters on their website to help educate people on how to protect yourself and others, things to do if you are at higher risk of severe illness due to Covid-19, self-isolation and much more.
5. DesignCap
DesignCap is an online graphic design website where you can create all kinds of design assets for print and social media.
To help stop the spread, they have released a separate category dedicated to Coronavirus print and social media graphics.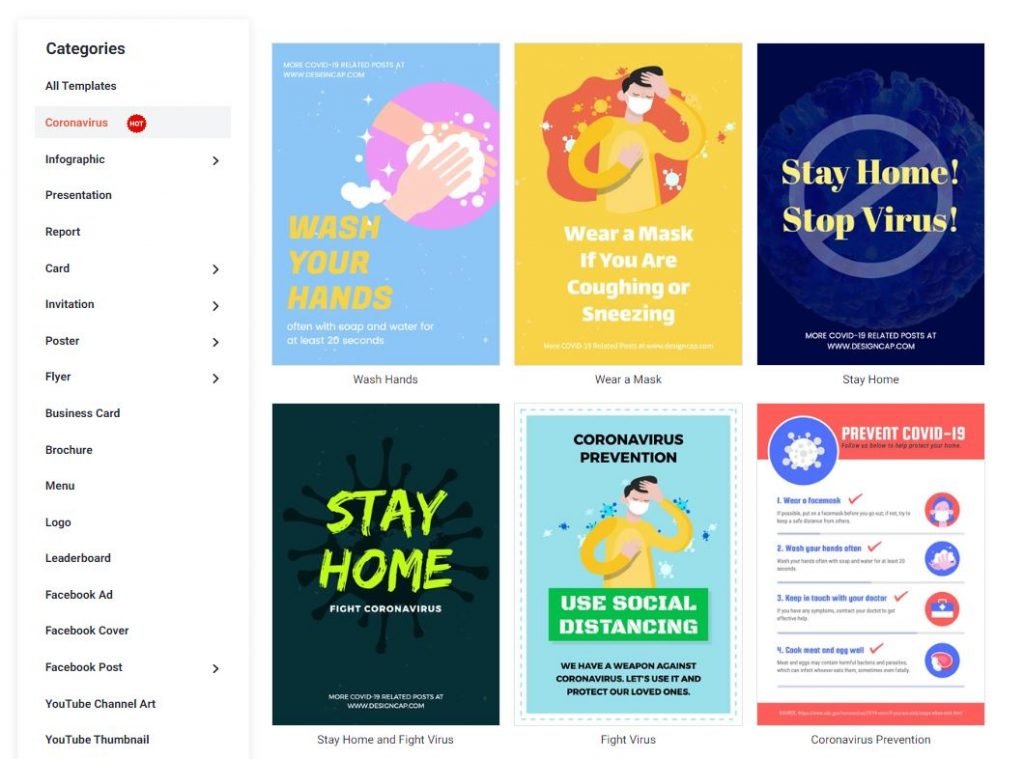 You can download the templates straight-away or customize with your own text, images or branding material.
6. Elon University
Elon University came up with their own versions of printable posters and social media graphics to spread awareness on the Coronavirus disease.
Not a lot to choose from but one is always better than none. So go ahead, download their resources for free and help stop the spread.
7. Government of Canada
Government of Canada, on their official website have listed several Coronavirus awareness resources.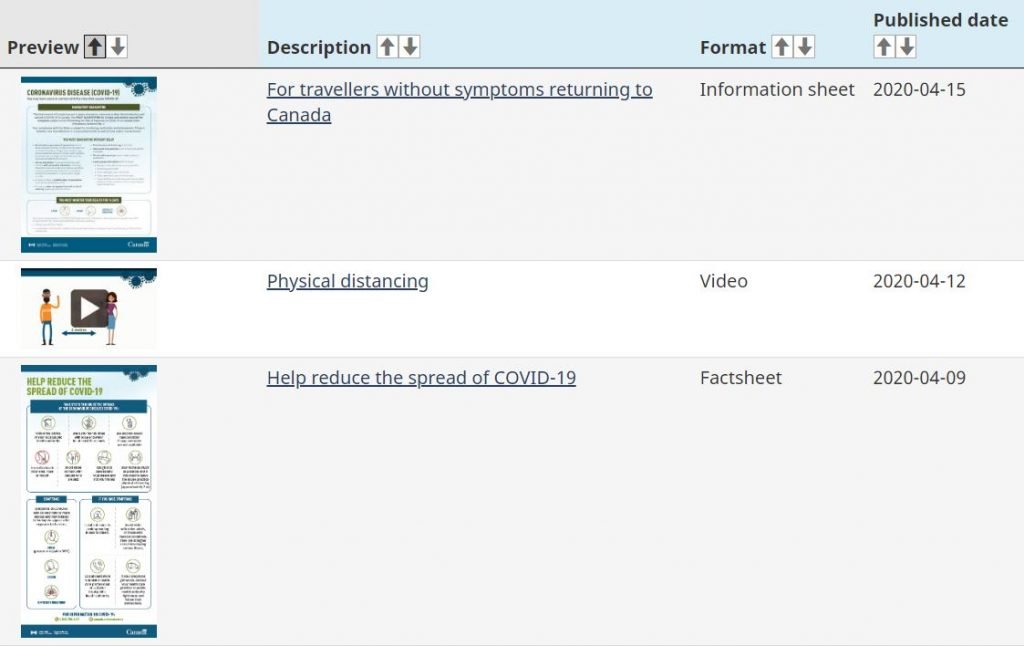 There are all kinds of videos, factsheets, infographics and print media that you can download and use for free.
Some are available in multiple languages as well.
8. FreePik
FreePik has a huge collection of Coronavirus related vectors, stock photos, illustrations and PSD's.
Simply type in the term "Covid-19" in search box and you will be bombarded with hundreds of free graphics.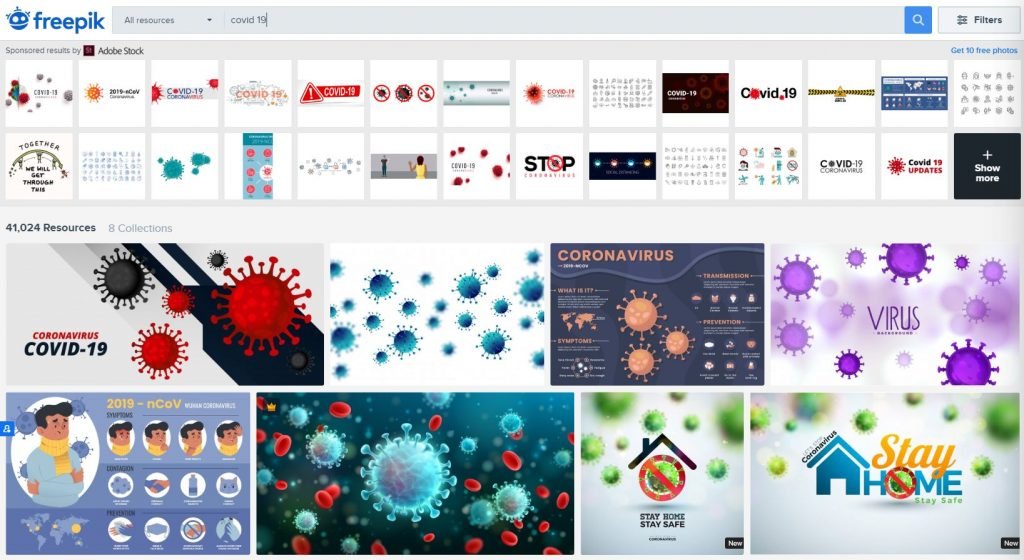 Their Coronavirus resources are free to download. You just need to attribute the author.
9. Minnesota Department of Health
Minnesota department of health has come out with material and resources for Coronavirus disease awareness.
You can download videos, factsheets, posters, social media toolkits and other materials for free.