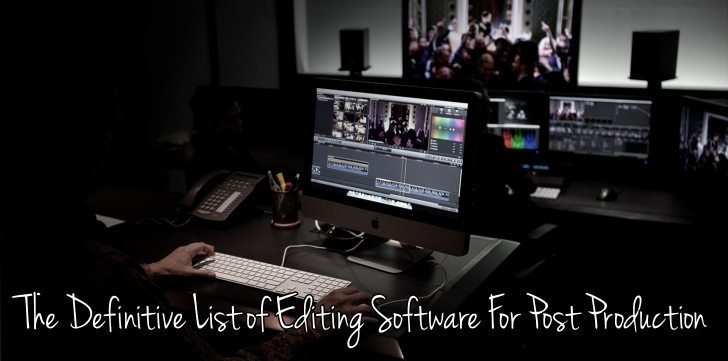 There are many editing software available to fulfill any type of Post Production work. The first job of an Editor is know what software are there in the market and which software can serve as an alternative. Well, Here is the list of editing software for essentially anything in Post Production.
List of Editing Software For Post Production
Editing
 Coloring
Sound
Compositing/Visual Effects
Filters/Plugins
Transcoding
DVD Authoring
Other
I'll keep updating this list as I discover more Editing Software for Post Production. Feel free to add additional Editing Software in the comments.