Element 3D is a Fast Open GL 3D object based particle Rendering Engine for After Effects. With Element 3D, you can import 3d models in After Effects and create amazing Visual Effects without the need of any dedicated 3d programs like 3ds max and Cinema 4D. You can use Element 3D to create various things in After Effects including Logo Reveal. Take a look at 10 Best Element 3D Logo Reveal After Effects Templates that you can use for your project.
Element 3D must be installed on your system if you wish to purchase and use these Element 3D Logo Reveal After Effects Templates.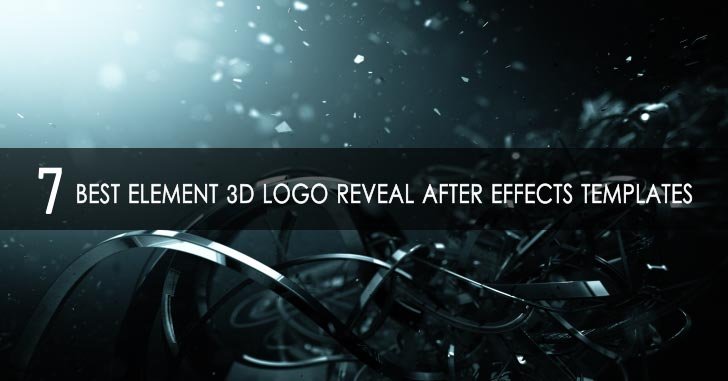 Element 3D Logo Reveal After Effects Templates
Best suitable for intro, game opener, industrial or sifi Logo animation, you can also change the cameras as per your scene demand. Element 3D is required to use this Template.
Rising is a is a photo realistic logo sting designed with a grunge mood in mind. The intent of the template is to convey a sense of power and impressiveness to the viewer.
Holographic 3D Logo Reveal is a futuristic, modern sci-fi style logo reveal template. The template works best with vector based logos but also with logo with alpha channel.
3D Text Shapes Logo Reveal is a dynamic, strong, stylish, professional and elegant project. By using few important keywords that define the best your company, it can be very useful to promote your strong and valuable qualities. For this project you`ll need Element 3D plug-in with Pro Shaders materials pack installed.
Action Logo Reveal is another After Effects Template which is created with Element 3D and After Effects. This Action and Cinematic style Logo Reveal will make a reliable and long-established impression on your viewers.
Three logo reveal animations with metal textures. The materials simulates different kinds of metals with a hot molten core that shines through.
Massive City Logo is an After Effects Template that can be used to create Logo Animations and Titles. You can very easily add your own Logo and tagline in the composition.