Envato Cyber Monday Sale is here. This means it's time to grab some of the best deals and offers on high-quality premium After Effects Templates.
Envato Marketplace is the biggest platform for all your creative needs. During the Envato Cyber Monday Sale, they are offering 50% OFF on 500+ Premium Quality Items.
After Effects templates and various animation toolkits will be available for half the price during the sale period.
The deal is valid for a week and will end on Tuesday, 3rd December.
Purchase and download the items before the sale ends.
After Effects Templates At 50% Off – The List
There are many After Effects Templates from various categories in this list to choose from. Templates listed below are part of Envato's Cyber Monday Sale.
You can download the complete list with landing page URLs HERE.
Don't miss the opportunity as it's a great time to grab high value products at a whopping 50% discount.
After Effects Explainer Video Templates
Pixity Land
Pixity Land is an explainer After Effects template toolkit with more than 500 elements to create explainer animations and videos easily.
You can create your own characters, scenes, combining all the elements, and even change the colors to make your own unique video presentation.
It's an explainer toolkit with a lot of elements.
Pixity Land original price is $49 but you can get it at 50% off during the Envato Cyber Monday Sale.
Story Now Explainer Toolkit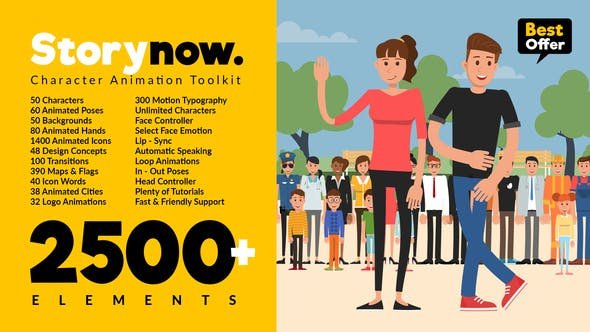 Story Now is a character animation toolkit with over 2500 elements. You can use this template to promote your app, website or products.
Includes tons of animated icons, 80 animated hands, 48 design concepts, 38 animated world cities, 100 amazing transitions and more.
Get this amazing explainer toolkit at half its original price.
Explainer Video Toolkit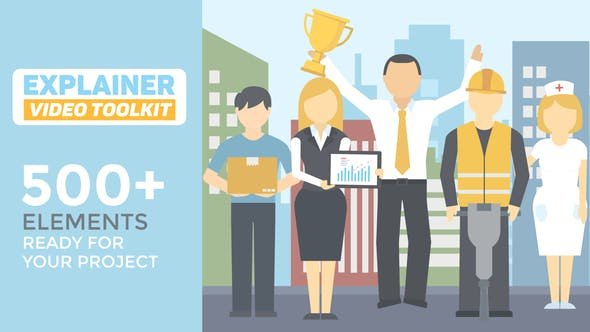 This project is just what you need to create company portfolios, business presentations, animated commercials, explainer videos and tons of other tasks.
There are more than 500 elements available.
These are unique scenes, character animations, various transitions, backgrounds, and icons.
After Effects Promo Templates
Colorful Paint Promo
Colorful Paint Promo is a fresh looking After Effects template with an unique hand-draw elements, transition effects and brush strokes.
Website Promo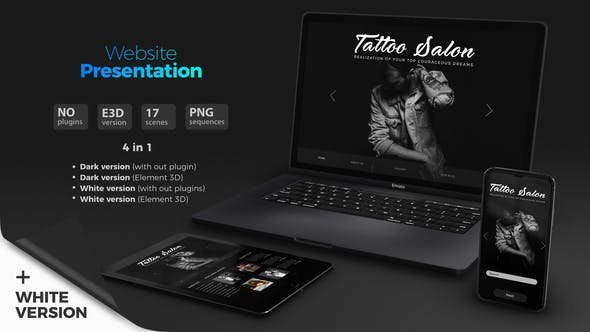 Are you a web developer looking for a way to promote your web designs?
Look no further.
This After Effects Template is all a website developer needs to create promotional content and drive more sales. Get it now at 50% off.
Face ID Promo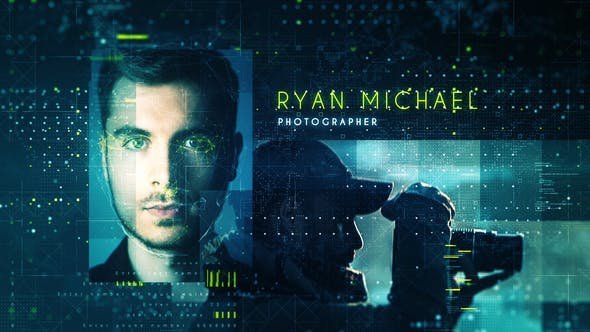 Face ID Promo is an amazing technology After Effects template with dynamically animated hi-tech elements.
This template contains 16 placeholders, 10 editable text layer and 10 pre-made scenes.
Event Promo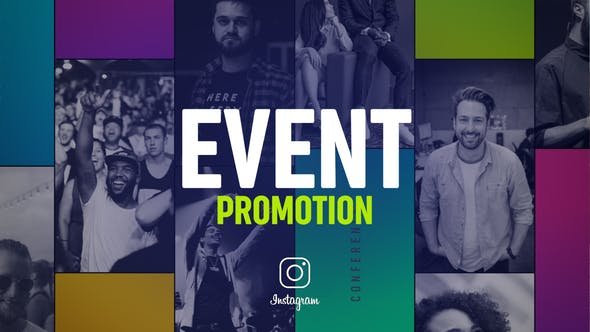 Event Promo is fast-paced dynamic After Effects template for creating promotional videos.
13 In 1 Event Promos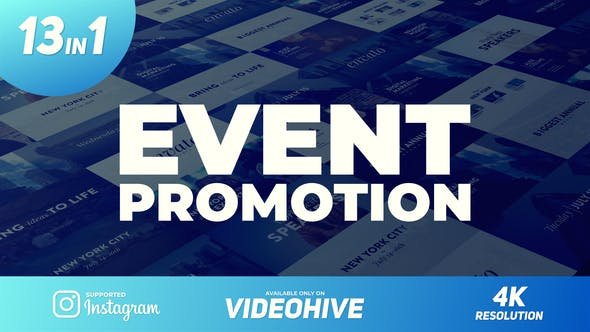 Event Promo Pack is a high quality dynamic After Effects template.
There are 13 templates with different color and durations settings.
App Phone Promo
The After Effects Template includes the 3 hottest new phones and few others: iPhone 8, iPhone X, Samsung Galaxy S8, iPhone XS, iPhone XS MAX, iPhone XR, iPhone 11 and iPhone 11 Pro.
Just add the description, screen record, features and your application presentation is ready
iMock-Up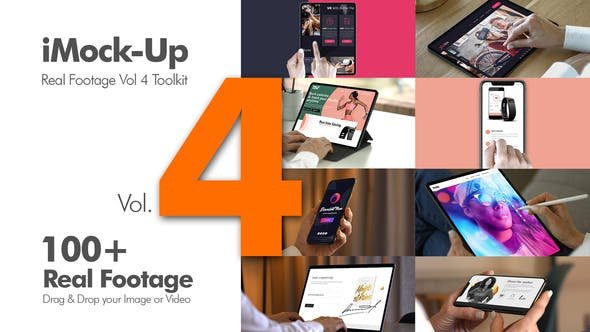 iMock-Up is a collection of 100+ mockup footage of desktop, laptop, tablet and mobile.
Use this template to promote your app or website.
Mockup Device Kit
Mockup Device Kit is a powerful and realistic device mockups for Adobe After Effects.
Includes 20 laptop mockups, 15 phone mockups and 15 tablet mockups.
Audio Visualization Music Production Tool
Music Producer Tool is an After Effects template for musicians looking to promote their music on YouTube, Facebook, Instagram, and other social media.
Using this template, you can visualize your music track and make them more interesting.
After Effects Logo Reveal Templates
Digital Logo In Device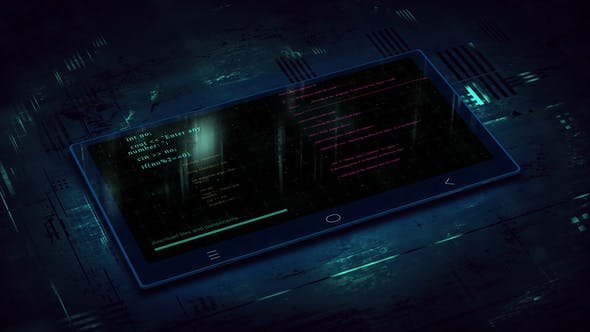 Go futuristic with your logo reveal animation with this next-gen Logo Sting After Effects template.
Glitch Logo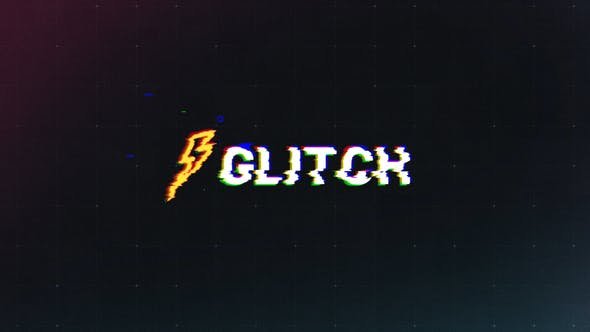 A logo animation template with digital glitch distortion effects.
Blueprint Reveal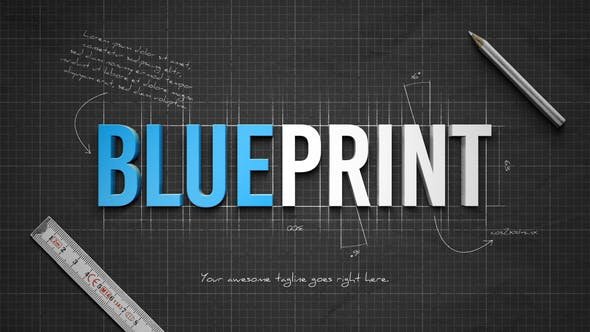 Logo reveal template featuring blueprint style animation. Get it at 50% discount.
Platinum Logo Reveal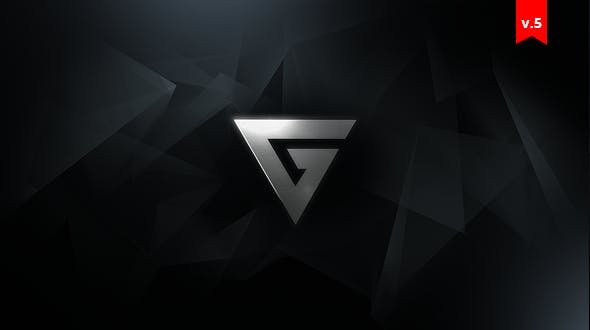 This is one of the best selling and best rated logo reveal template. Purchase it at a discount price of just $10 USD before the Envato Cyber Monday Sale ends.
Glossy Logo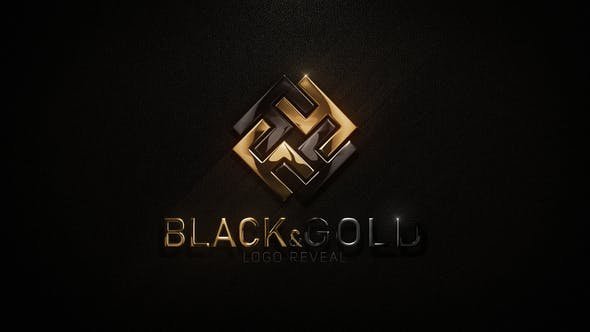 An easy to edit Glossy Logo Reveal template for Adobe After Effects.
After Effects Titles & Lower Thirds Templates
Stomp Typography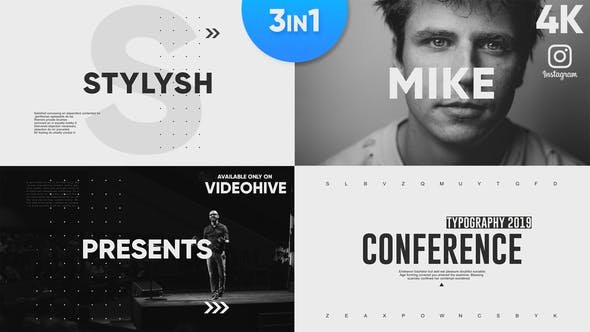 This is an After Effects Typography template with lots of text animations.
The Ultimate Glitch
This one is the most advance glitch text maker ever created. Includes 70 glitch title animations in 6 different styles.
Typoking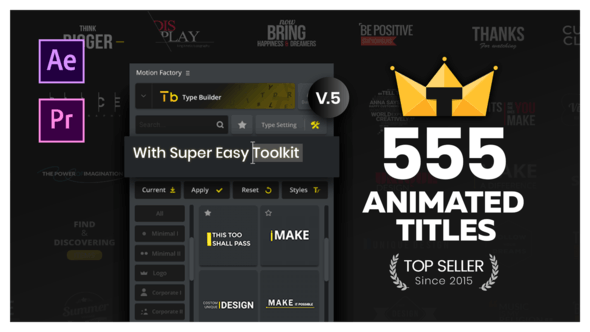 Typoking is the most powerful typography pack. There are over 500 animated titles in this template from 27 different categories.
Get 50% off on this After Effects template before the Envato Cyber Monday sale ends.
Typography Pack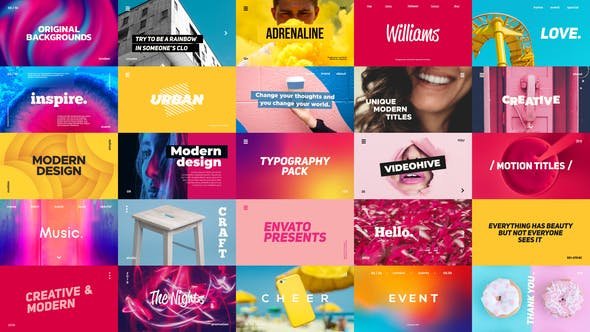 This project includes 100 typographic scenes with original design and unique animation.
Each of the scenes is designed to help you with your creative task, whether creating a web banner, a commercial presentation or a stories on Instagram.
BOXD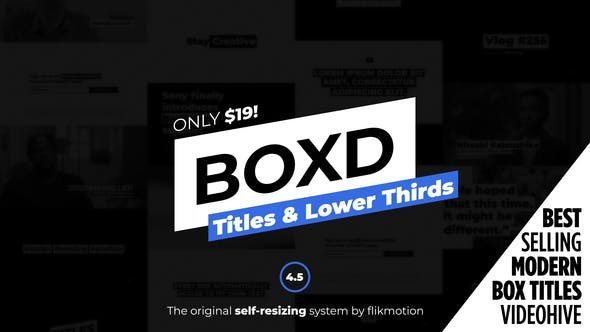 BOXD is an After Effects Lower Thirds template with next generation self-resizing system.
This template uses a lightweight, expression free system that keeps your workflow smooth and easy to use.
Elegant Titles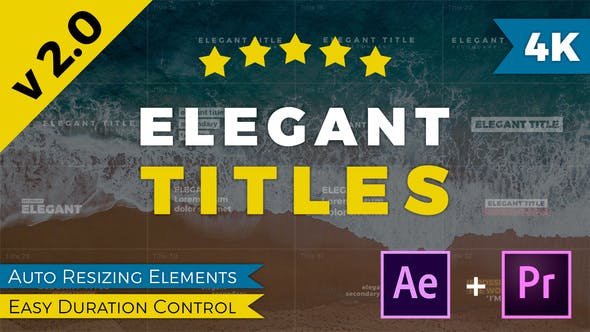 This pack includes 50 titles with a cinematographic style that's perfect for documentaries, film, travel and advertising videos.
All of the titles are fully customizable! Get this After Effects Template at 50% off.
Big Typography
Creating professional videos is easy with Big Titles Typography template.
Whether you're creating an advertisement or promo to showcase your brand, business, products or special events on Facebook, YouTube or Instagram, Big Titles -Typography is the ideal DIY option.
After Effects Instagram Templates
1700+ Instagram Stories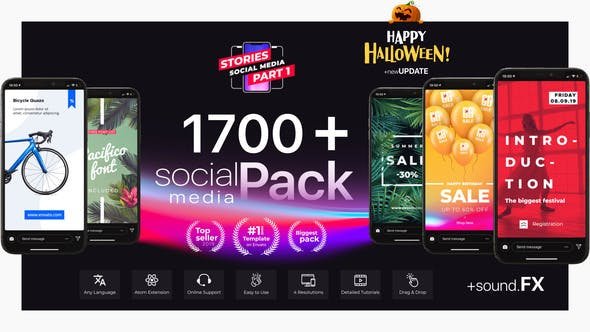 Over 1700+ professional social media stories designs, elements and sound Fx from different categories which can help you make your unique video on a professional level.
Absolutely perfect for Instagram & Snapchat stories.
Instagram Stories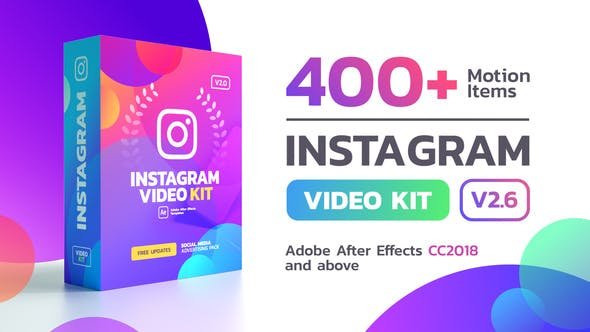 Instagram Video Kit is an After Effects templates pack that helps you quickly create stunning posts and stories for your Instagram.
The package contains 84 unique designs, prepared in three resolutions – vertical, portrait and square.
36 Instagram Stories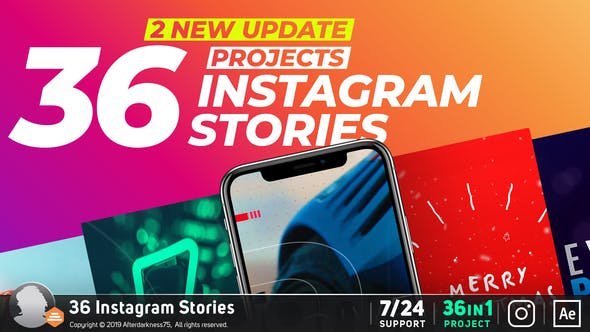 Instagram is a professionally designed and constructed for After Effects Template.
It can be used for a variety of projects you working on.
450+ Instagram Stories Pack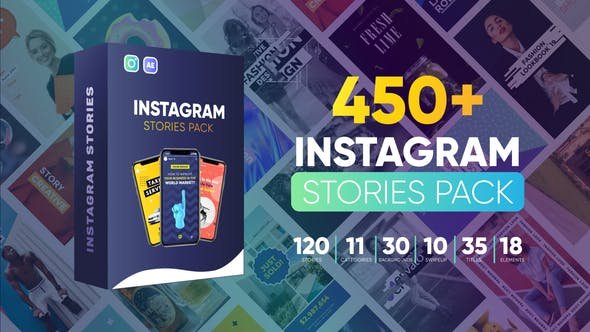 Instagram Stories contains more than 450 elements and stories that helps you quickly create stunning posts and stories for your Instagram.
The package contains 120 unique designs, prepared in three resolutions – vertical, portrait and square.
Create your story in minutes by simply choosing the style you like.
Envato Cyber Monday Sale will end soon. Get 50% off now.
After Effects Transition Templates
500 Trendy Transitions
Easy to use 500 Transitions from 25 different categories. You can also use these transitions in Premiere Pro via Adobe Dynamic Link.
2200 All In One Transitions
This After Effects library includes more than 2200 elements in categories like: Transitions, Titles, Flash FX, Sound FX, Color LUTS, Camera FX and much more.
After Effects Slideshow Templates
Particle Slideshow
Particles Slideshow is a beautiful and clean After Effects Project.
It gives you the ability to create absolutely stunning video clip with your images, and titles.
Cinematic Parallax Slideshow
Get 50% off on this Cinematic Parallax Slideshow template. Easy to use and customize.
Grab the deal before the Envato Cyber Monday Sale ends.
After Effects Elements Pack
World Travel Map Toolkit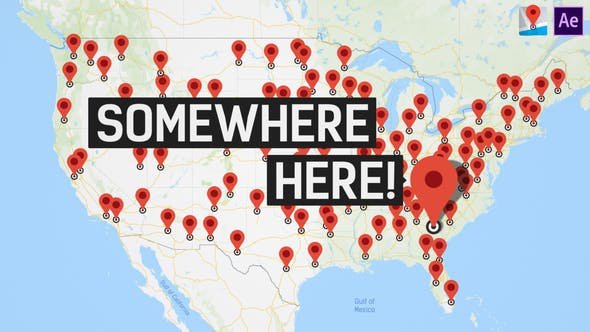 Use the Toolkit to create a promo, tell your journey, animate your travels and show your holiday destinations.
Included designs and graphics can be used for different types of travel agency ads, social media promotion, vacation story, road trip, tour guide exploring the world, YouTube show, vlog, or hotel and tourism commercial.
LIke, Subscribe, Bell Overlays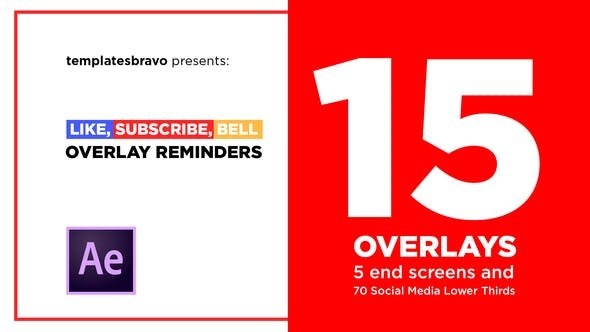 Do you have YouTube channel? Than this After Effects YouTube Subscribe Reminder template is for you
Notify your viewers to like, subscribe and click on the bell icon to stay updated with your new content.
Glitch Pro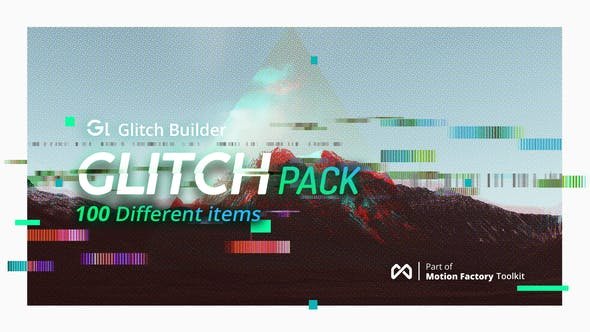 Glitch pro is a must have and essential pack with over 100 high quality glitch effects..
Combine different glitch effects together and create new effects everytime.
HUD – UI Graphics for FILM, TV and GAMES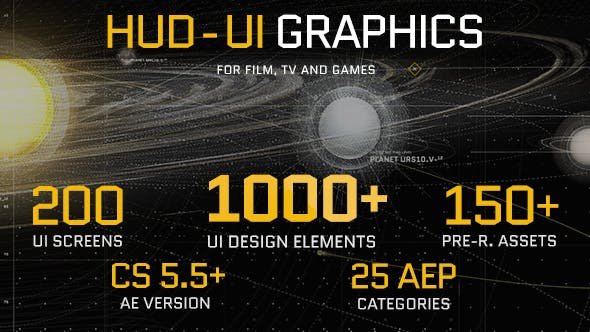 The Biggest HUD and User Interface Template Package on the web.
Featuring UI Screens, FUI Graphics, and Window Designs suitable for Screen Replacement and Heads Up Display.
700+ HUD UI Pack
This futuristic and professional HUD UI pack includes more than 700 customizable elements and 29 ready to use UI screens.
Flat Animated Icons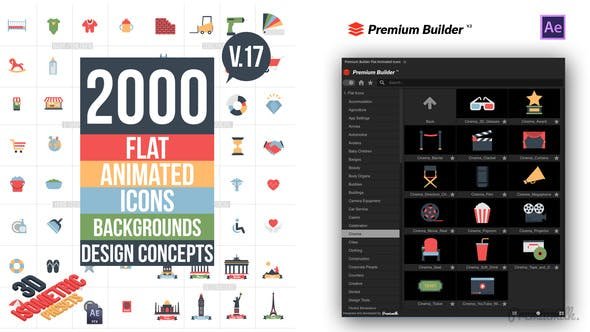 This After Effects template is a must have for all motion designers.
There are 2000+ flat animated icons, backgrounds and design concepts in this product.
Get it at a special discounted price of $58 $29 before the Envato Cyber Monday Sale ends.
Video Library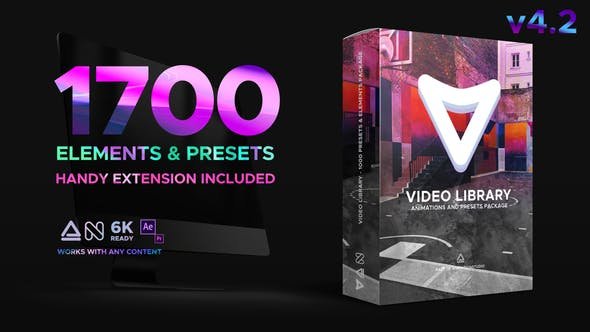 Video Library contains more than 250 ready to use presents and 1000 elements from 12 different categories which can help you make your unique video on a professional level.
Lava Social Media Pack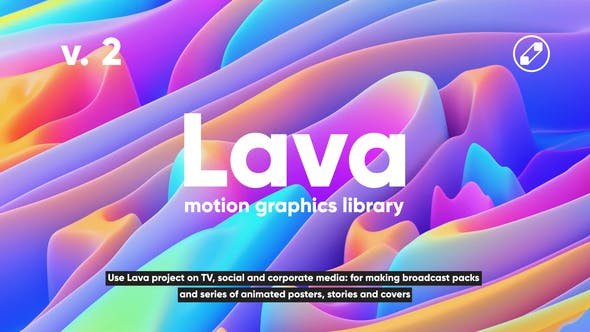 Lava motion graphics library can be used for making broadcast packs and series or animated posters, stories and covers.
Pretty Sweet – 2D Animation Toolkit
Pretty Sweet is an incredibly powerful animation toolkit for Adobe After Effects as well as Premiere Pro.
It's an all in one elements pack containing Titles, Lower Thirds, Transitions, Logos, Backgrounds and much more.
Get 50% off on Pretty Sweet animation toolkit during the Envato Monday Cyber Sale week.
After Effects Infographic Templates
Quantum HUD Infographic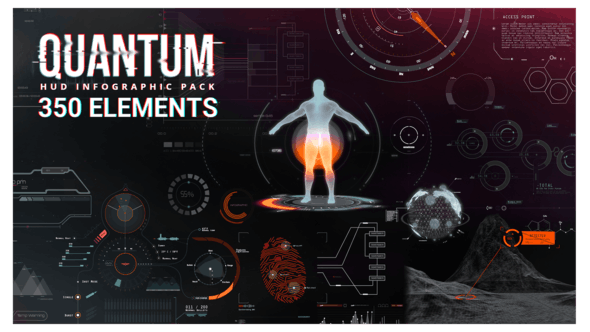 This is one of the best selling and trending After Effects Infographic template available at 50% off during the Envato Cyber Monday Sale.
Infographics Mega Bundle
Infographics Mega Bundle contains more than 350 infographic elements and scenes.
All scenes are ready to use, just pick up the needed from a huge library, and construct your own story.
Infographic Maker
Create simple, beautiful infographics quickly and easily with this complete bundle for After Effects CS6 and higher.
Infographic Builder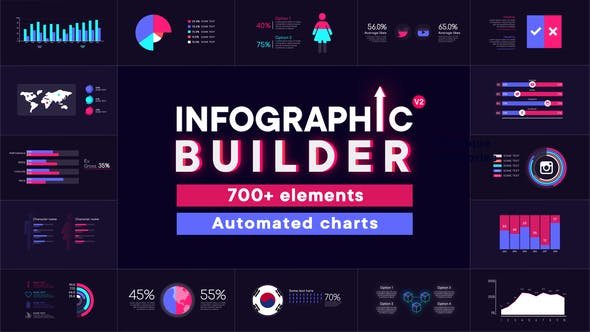 Infographic Builder is a professional infographic creation tool, that contains more than 700 different infographics elements and scenes.
Conclusion
Envato Cyber Monday Sale is that time of the year when Motion Designers can grab all the must have After Effects Templates at at very nominal prices.
The sale covers 500+ items from ThemeForest, CodeCanyon, GraphicRiver, AudioJungle & VideoHive.
The sale will end on Tuesday 3rd December, 8pm AEDT.
Don't miss the opportunity and get 50% OFF on hand-selected, premium quality items.