Envato Elements Cyber Monday sale or Black Friday Sale (as some people call it) is bringing in massive discounts on monthly and yearly subscriptions. The flash sale will start on November 30, 10am AEDT, and ends on December 2, 9am AEDT.
During the sale, get Envato Elements monthly subscription for just $12/m and yearly for just $144.
Once the Envato Elements Cyber Monday sale ends, the pricing will go back to its original $33 and $198 for monthly and yearly subscription respectively.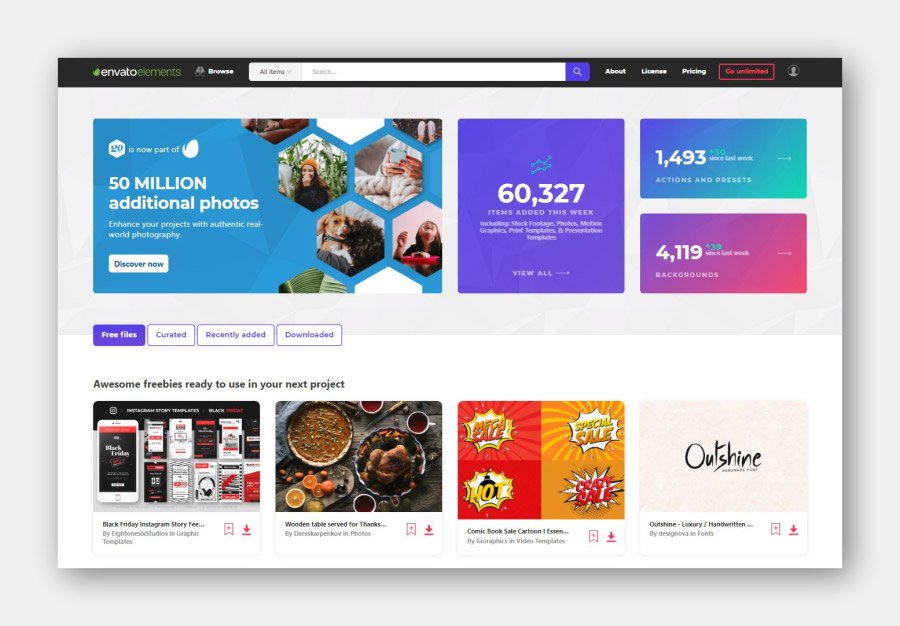 By subscribing, you will get unlimited access to millions of design assets such as:
Graphic & Presentation templates
WordPress themes & plugins
Stock photos
Video templates & stock video
Music tracks & sound effects
Courses & ebooks
This is a one time deal and you should definitely take full advantage of this Cyber Monday flash sale.
Get your unlimited subscription plan before the Envato Elements Cyber Monday/Black Friday sale ends.
How To Avail The Deal
Clicking on the button below will take you to Envato Elements pricing page and select which plan you would like to opt for – Monthly or Yearly.
---
Envato Elements Cyber Monday Sale
Click on the button to visit Envato Elements pricing page
LIMITED TIME OFFER
Envato Elements Cyber Monday Sale ends Tuesday, 2nd December, 2020
---
Envato Elements OR Envato Market – Which Is Better?
Both Envato Elements and Envato Market offers millions of assets to create any kind of digital media.
But they both have a seperate customer base and as a result, people tend to get confused between the two.
Although Envato Elements and Envato Market stock similar content, some items are exclusive to either platform.
So, some items are on both, some are only available on Envato Elements, others are only available on Envato Market.
Therefore, there is no comparison between the two as both have their own set of advantages.
The only difference is that with Envato Elements, you pay a one time monthly or annual fees. On the other hand, you pay per product for Envato Market items.
Ongoing Envato Market Cyber Monday Sale

While Envato Elements is offering discounts on subscription plans, Envato Market is giving 30 – 50% off on 2000+ items.
The sale is already live. Make sure to grab all the items you can before it ends on December 3rd.