I've heard people saying 'DON'T USE FREE WORDPRESS THEMES IF YOU WANT TO BUILD A HIGH AUTHORITY BLOG'. Though in reality, this statement is completely false and lacks evidence.
However, there are a lot of differences in Free WordPress Themes and Paid/Premium ones.
And when it comes to choose one, you could potentially be left chasing your tail.
Free WordPress themes typically lack all the extra features, developer support, and other visually appealing stuff when compared to their paid counterparts.
But they are leaner and faster, thus boosting the speed of your website which helps it rank better on search engines.
Let's take a look at other key differences between free and premium WordPress themes.
Free WordPress Themes VS. Premium Themes
| Free WordPress Themes | Premium WordPress Themes |
| --- | --- |
| Totally free to download. | Generally priced between $25 – $65. |
| Comes with limited features, which in turn makes them quicker to load. | Packed with extra features but might suffer from 'theme bloat'. Extra features affect loading speed thus making the overall website slow. |
| You may need some coding knowledge to get the best out of it. | No coding knowledge required as it comes loaded with all the essential features |
| Installation and setup are easy. | The initial setup can be complicated. |
| Can be optimized for SEO using the Yoast SEO plugin. | Typically comes with an SEO plugin, however, Yoast SEO can be used as well. |
The temptation to save your hard-earned money by getting a free WordPress theme can be immense.
However, unless you are truly low on cash, I recommend purchasing a premium WordPress theme from a high-end vendor like MyThemeShop.
MyThemeShop's Top 6 Free WordPress Themes
MyThemeShop WordPress theme library is stocked with a selection of high-end and feature-rich free and premium WordPress themes.
Even their free themes come with developer support, responsive design, and free regular updates.
Here are the TOP 6 FREE WORDPRESS THEMES BY MYTHEMESHOP.
1. Viral
The viral theme is a beautiful and stylishly designed social viral theme that redefines how trending and viral sites are created!
It is suitable for a broad range of trendy sites across multiple niches.
The amazing layouts, beautiful carousel, and galleries, crisp typography, powerful customization options make creating an incredible viral site very easy!
2. Schema Lite
Schema is the fastest loading, ultra-SEO friendly WordPress theme.
Featuring all the best MyThemeShop features, including custom options panel, all our shortcodes and widgets, and pixel-perfect design.
Schema also includes rich snippets in order to help search engines your site and rank you higher.
3. NewsToday
NewsToday is an elegant multipurpose magazine WordPress theme that comes with stunning homepage layouts and predefined demos.
It is highly optimized for speed and performance to delivers the best user experience.
It's ideal for multiple niches that include breaking news, newspapers, politics, sport, gaming, technology, travel, and much more.
4. OnePage Lite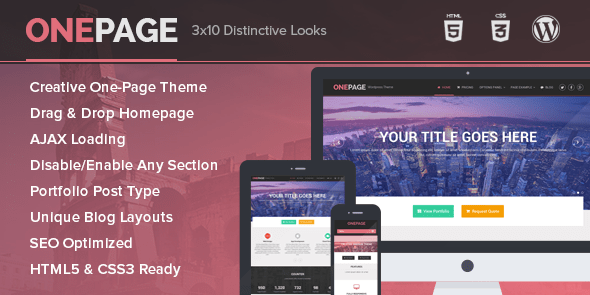 OnePage is a must-have single page WordPress theme featuring a creative Drag and Drop homepage layout and unique blog layouts.
It has a responsive design with a clean, handcrafted code that loads fast and is optimized for SEO.
Fully customizable, it includes powerful theme options and features to help your site.
5. Bridge
Bridge is an elegantly designed free WordPress theme.
It features multiple sleek layouts, fast-loading speed, high performance, and an optimized ad system among other premium features.
Bridge is fit for use in different niches that include viral, health, technology, news, blogging, sports & much more.
6. Beauty
Beauty theme offers a perfect blend of unique features, aesthetically pleasing design, SEO-friendly layout, and beautiful style elements.
It is the only theme you need for a perfect beauty, style, and fashion website.
The beauty theme is 100% fluid responsive as well. So, your visitors can enjoy it on any device they have
Conclusion
Free WordPress Themes are often not recommended by professional bloggers and web developers as they lack extra features offered by their paid counterparts.
However, the lack of features in free themes makes them load faster. This helps your website rank better on search engines.
Occasionally, high-end theme vendors like MyThemeShop offers their premium themes for free.
This article lists MyThemeShop's top 6 WordPress Themes that are absolutely free to download.
Now the question is simple: Are you going to download free themes or go for the premium ones? Share your views in the comments section below!