Welcome to the world of graphic designing if you are a new business owner. It does not have to be about a pretty face. Graphic design communicates effectively with your audience, persuading people to take action.
Graphic designing is something that we see every day on flyers and billboards and social media posters like Facebook and Pikdo posters, packaging, websites, and signage.
Visual communication is key to marketing your business.
Let's look at 10 ways graphic design can benefit small businesses.
1. Brand Awareness And Name Recognition
Nike is a well-known company that regularly displays the power of well-executed graphic design.
By communicating clearly with your target audience, graphic design can increase brand awareness and name recognition.
Graphic design can make your brand stand apart and memorable.
Have you ever spoken about a brand/product and said something like "I don't know the name, but I can see it.
Sometimes we remember the packaging of the website or the color.
This visual cue is what helps us to remember. Everything from flyers and brochures will reinforce your brand.
These are some tips that will help you find a graphic artist to help build your brand.
---
2. Bad Graphic Design Can Endanger Your Business's Long-Term Success.
The reader will abandon an event flyer that is too complicated or poorly designed before finding what they need.
Hiring a professional graphic designer from the start can help you save time and money.
Badly designed visuals can turn away customers and cost you more long-term if they need to be repaired or redone.
It is vital to have timeless, well-executed graphics design to thrive in an ever-changing online environment.
Apple is an example of a company with a distinct and memorable style for graphic design.
---
3. The Visual Identity of Your Brand Is Created.
The visual identity is made up of colors, fonts, and logos. What is your brand's visual identity, and its key elements?
Your audience should be able to recognize your brand and find consistency.
This builds trust and credibility with your audience.
---
4. Graphic Design Can Increase Employee Pride, Productivity And Morale.
Graphic design can help employees feel proud and increase their morale by creating a professional, trusted brand.
Customers will invest more in businesses that they believe in.
Passionate employees will feel more invested in the company. Your employees will believe in your business, and so will your customers.
---
5. Graphic Design Will Make Your Company Memorable.
Companies with well-executed graphics will be remembered more than those less memorable.
Graphic designers can look at the visuals of competitors to see what they have. If your biggest competitor has a monotonous, boring color scheme, your graphic designer might choose bright, striking colors to make you stand out.
Because of color psychology, blue logos are used by almost every industry.
Designers might use a different color, tint, or shade to make their logos stand out, but they can still keep the psychology consistent.
Stephen Bradley, the author, says that people have an attraction bias.
Beautiful things are perceived as more attractive than other things, regardless of their actual quality.
We love beautiful things and believe beautiful things work better. As in nature, the function can follow form.
---
6. Professional Graphic Design Is A Sign of Professionalism
Would you be tempted to make a purchase from an advertising agency with chaotic, pixelated, or sloppy ads? It is unlikely.
Design Hill states, "A logo design that looks aesthetically great speaks volumes about its company's ways of doing business".
The company's logo design conveys professionalism in its business operations.
This is essential for any business's success.
---
7. Infographics Can Enhance The Structure, Readability, And Presentation of Complex Content
Many companies need to convey a lot of information to a large audience in a single post.
Infographics can be a great way of communicating large amounts of information. Visual communication is the answer to our shrinking attention spans.
Design Pickle states, "If Rosetta Stone ever taught you any language, you will have seen the power of visuals to increase understanding and recall".
Rosetta Stone language-learning software doesn't provide clear definitions of foreign words but requires students to use visual context clues to infer the answer.
Rosetta Stone says that the key to success is to find patterns and not memorize rules. Our sequence makes it possible to instinctively arrive at the right answers rather than relying upon repetition and parroting.
---
8. Trust And Credibility Are Key To Establishing Trust With Customers
This can often lead you to the most sought-after phase in brand loyalty.
A well-designed logo is more appealing to customers and will make them feel more confident.
---
9. Graphic Design Done professionally Can Persuade
Packaging can have a major impact on your decision about which product to buy at the store.
It can convey a message to the customer or help them make a purchase decision. The Uncle Sam "We Want You" poster is one of the strongest examples of graphic design's power and potential.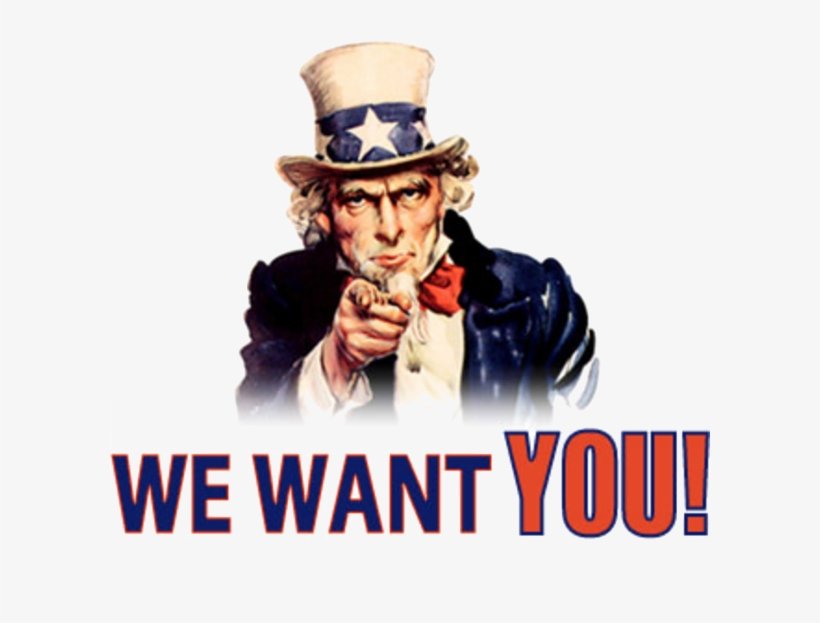 ---
Canva says that Uncle Sam's "We Want You" poster is a well-known call to action. It's there, I'm sure.
This poster is legendary for its clear mission and invitation to readers to be soldiers and take action.
A simple poster made from paper convinced people to give up their lives for the country they loved.
10. Tells Your Story
Graphic design can tell your brand's story. Better color schemes and font selections that communicate emotion will help you convey your message.
Your story is valuable.
Consumers are interested in the 'why' behind the products and services they choose.
These stories often prove to be the decisive factor.
---
Article By Guest Author – Bhavna Sharma
Bhavna Sharma writes Graphic designing and SEO-related articles. Her articles have appeared on a number of sites, including EzineArticles.com, ArticlesBase.com, HubPages.com, and TRCB.com.
---