After Effects Templates are great for creating super attractive greeting videos and animations. No matter the occasion -Christmas, New Year, Halloween or the day of romance Happy Valentine's Day, there's always a perfect collection of Adobe After Effects Templates.
Many people celebrate love for their partner by sending cards or letters, giving gifts or flowers and arranging meals in restaurants or romantic nights in hotels.
Step away from the crowd and do something unique by creating a romantic video for your loved one with pre-made Happy Valentine's Day After Effects Templates.
Videohive library offers hundreds of high quality and premium Happy Valentine's Day After Effects Templates.
Their Valentine templates are easy to edit and you can quickly add your own text, images or videos and surprise your partner with a customized Happy Valentine's Day greeting video.
Things To Know Before Purchasing Happy Valentine's Day After Effects Templates
Before you actually purchase any of the given Valentine's Day template, make sure that:
The template file is compatible with your version of Adobe After Effects.
Step-by-step tutorial videos or pdf guides are included to help you out with customizing the template.
Developer support should be provided in case you come across any bugs or issues.
Check whether you need any third party plugins or not.
Number of sales, rating and reviews should be good.
Best Happy Valentine's Day Templates For After Effects
To make things easy and fast for you, we have curated a list of Top 15 Happy Valentine's Day Templates below.
In Love
In Love After Effects template is a great way to show your love on the Valentine's Day and is a great way to make a proposal.
It can also be used to showcase your love story or wedding images in a new and contemporary way.
The project includes 30 sketched elements, 10 light leaks, 7 individual and global color presets as well as parallax animations.
Particle Valentines Day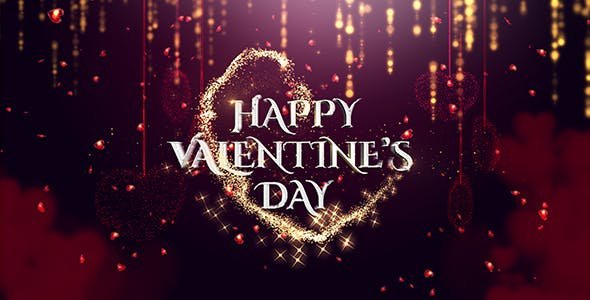 A unique Happy Valentine's Day After Effects template with shiny particle elements. This template is easy to customize and requires no third party plugins.
Flare Valentine Template
A smooth, stylish and romantic After Effects project for creating a perfect Valentine greeting.
The hearts in this project can also be replaced by other images.
Free font link is also included.
Flower Particle Template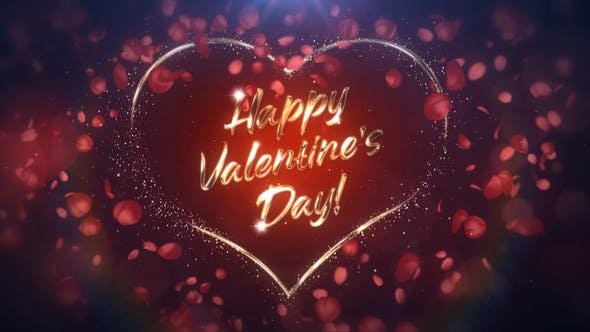 This Valentine's Day After Effects project comes with 2 versions. One with text only (5 titles) and other with placeholders (3 placeholders and 5 titles) for inserting images or videos.
Project is well organized and requires no third party plugins.
Heart Valentine's Template
This is a simple yet attractive Valentine's Day After Effects project.
Comes with 2 versions – Clouds & Clean. Check out the demo video on the project landing page for full details.
Valentine Opener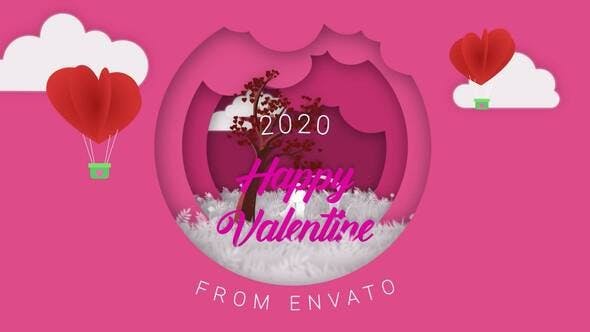 This is a modern Valentine's Day Opener for creating a simple and elegant greeting.
Valentine Opener is a responsive After Effects template that supports both horizontal and vertical screen resolutions.
Character Valentine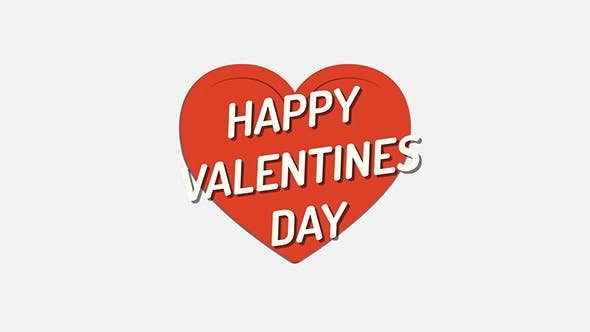 This Happy Valentine's Day After Effects project is great for making your valentine greetings.
Compatible with After Effects CS6 and above, this template is well organized and easy to customize with the help of included tutorials.
Instagram Valentine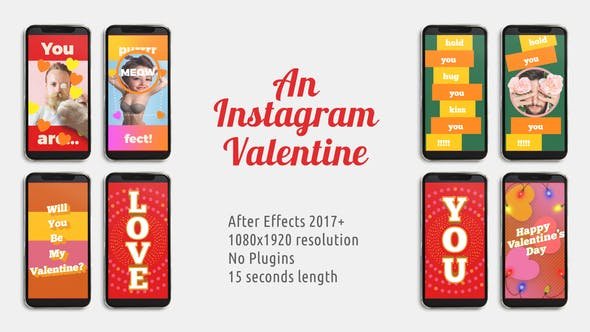 Create a lasting impression with Instagram Valentine After Effects template.
The project is easy to edit, comes with simple color controls and tutorial videos.
Valentine Title Opener
Valentine Title Opener is a project that can be used for creating a perfect valentine's day opener.
No thirds party plugins are required as all particle and optical light elements are pre-rendered as Quicktime MOV with alpha transparency.
The Story of Love
As the title says, the story of love is a beautiful After Effects project for the Valentine's Day.
There are 15 media placeholders and 18 text placeholders in this project.
Customization is very easy with the help of step-by-step video tutorials.
Sweet Valentine
This After Effects template is perfect for the Valentine's Day. It can also be used for declaration of love, anniversary or any other romantic celebrations.
Cartoon Valentine
This is a Cartoonish Valentine's Day greeting template for After Effects with support for adding photos and videos.
Comes with 7 text placeholders and 13 media placeholders.
Howard's Valentine
Surprise your loved one with Howard. This 2 minute 3D short is made for Valentine's Day.
Simply drag and drop pictures of your loved one into the the hearts and let Howard do the rest.
Valentine's Day Card
I am a huge fan of this Happy Valentine's Day After Effects Template.
This template looks modern and elegant and is easy to customize.
Compatible with After Effects CS5 & above.
Valentine Love Slideshow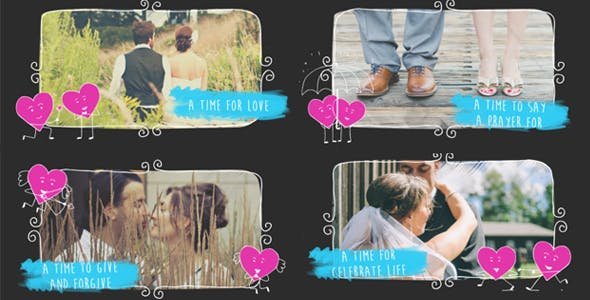 This is a slideshow After Effects Template for creating Valentine's Day image/video slideshow style greeting.
Happy Valentine's Day 2020 Templates On Envato
Envato's VideoHive features a great collection of Happy Valentine's Day After Effects Templates.
Visit their website and look for Valentine's Day 2020 in the search results. There are 500+ templates to choose from.