Nuke is a well known Visual Effects Software by The Foundry and it offers powerful node-based VFX, editorial and finishing tools. Whether you're a single shot compositor or working across projects end to end, you can find all the tools you need to get the job done fast, without quality compromise.
The Foundry has finally released a Non-commercial version of the software and that means, anyone can learn Nuke and its tools for free. Nuke Non-commercial version is watermark free and can output results in Full HD (1080p) quality.
If you want to learn to composite, edit and finish with industry leading tools, Nuke non-commercial version is for you. Simply work on personal projects, update you VFX skills, experiment with the software or just play around.
With Nuke Non-Commercial, you can:
Get up to speed with the toolset used by the best VFX artists in the business.
Take all the time you need to get comfortable, with self-paced learning and rolling licenses that automatically renew.
Use professional finishing tools to make your demo reel or personal project stand out from the crowd.
Show prospective employers that you have the skills they need.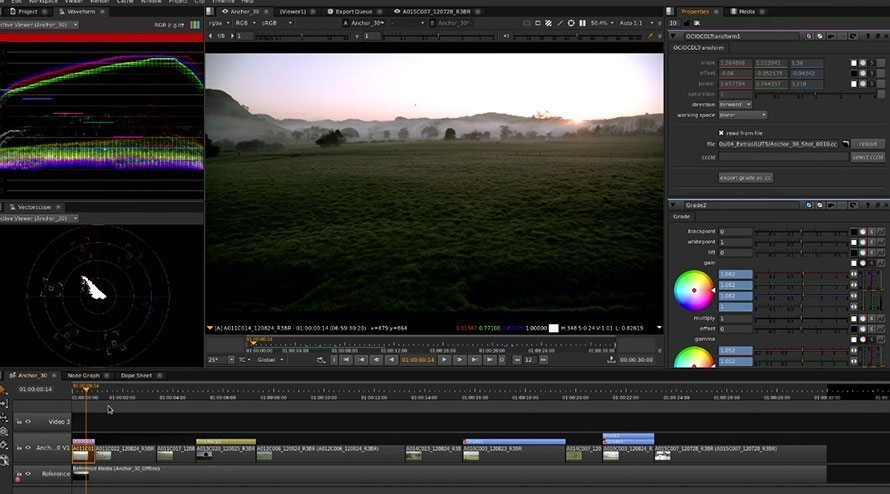 NUKE NON-COMMERCIAL FEATURES:
2D format support
Planar tracking, 2D tracker & 3D camera tracker
32-bit floating point and OpenIO colour
2D & 3D format support, model building, vector generators and workspace
3D particle systems and re-lighting
Asset management, annotations, performance metrics and background rendering
Curve editor, denoise, Zdefocus, warping, lens distortion, scopes and match-grade
Point cloud and depth generation tools
Roto-scoping, editorial tools, and keying
Kronos, Oflow, and non-linear retiming
Stereoscopic workflow
Python API & PySide
To Download your own free copy of Nuke Non-Commercial, Click Here