Loupedeck is a brilliant new photo editing console for Adobe Lightroom and it can certainly take your photo editing to the next level. Loupedeck makes your editing faster, improves ergonomics and most of all, it lets you be more creative.
Loupedeck replaces the mouse and keyboard, and it works with Apple and Windows operating systems. "simply plug and play".
Loupedeck presents all of its buttons, knobs, and sliders on a 2.2lb (1000g) panel that measures 6.1 inches (156mm) deep, 15.7 inches (400mm) wide, and 1.26 inches (32mm) tall.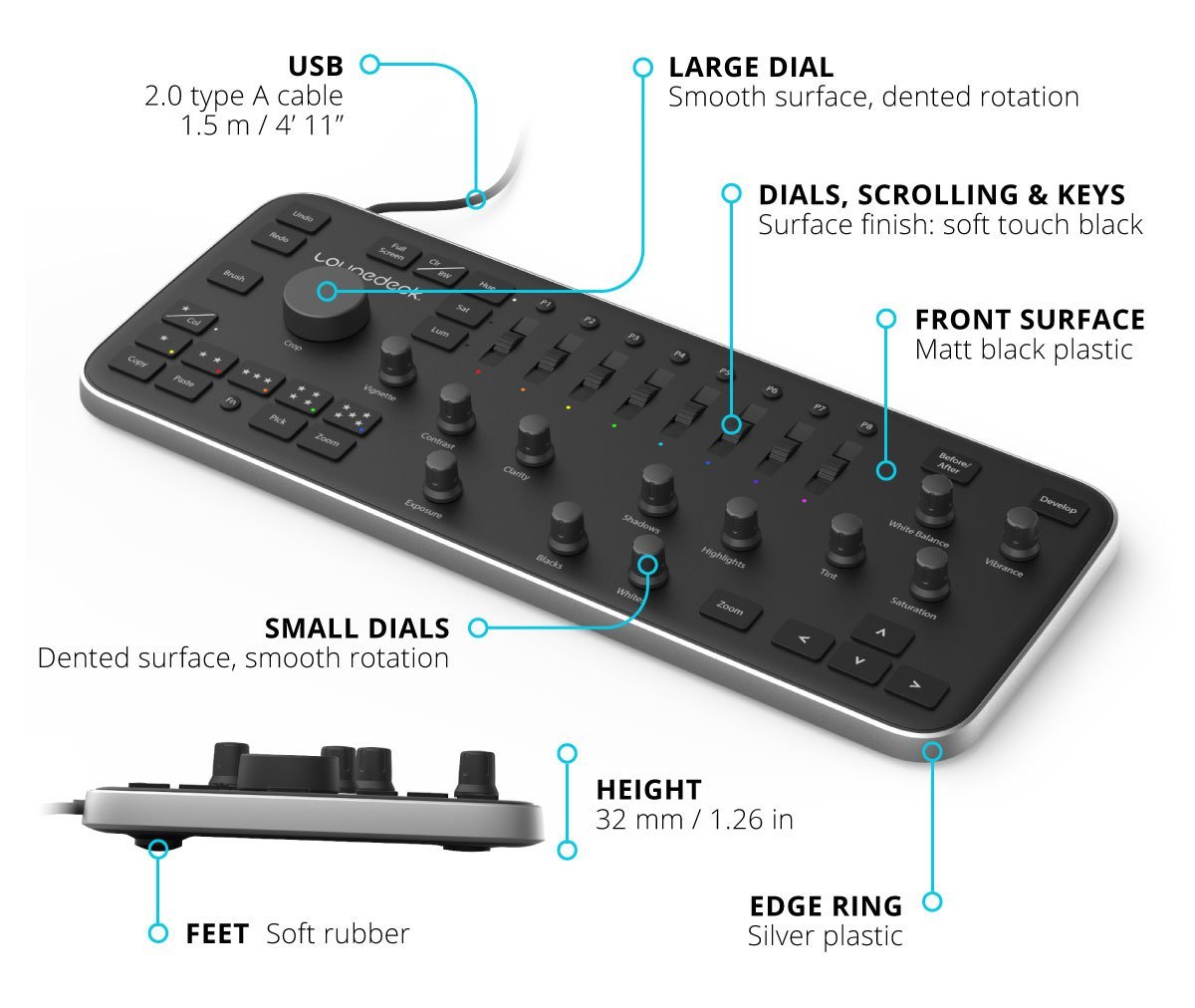 There are similar products available in the market as well such as the Palette which has a customized modular design.
The many interface controls are labeled with what they edit directly on the surface. There are also special features designed for improving workflow: for example, pressing in a dial resets that setting to default values. Here's a diagram of all the different functions:
Loupedeck will hit store shelves in September 2017 at a price of $410. The company is currently funding the project through Indiegogo, where contributors can donate $249 for a chance at receiving one of the first units if/when they start shipping (currently estimated for June 2017).