In this ever-changing world where people are constantly looking to upgrade their skills and learn new things, it is very important for creative professionals to do the same.
It may be through learning about new technologies that facilitate your work, new upgrades in your field, or simply learning to improve your skill-set.
Being a creative professional like a photographer is no different from these.
It is a great skill to possess and has been in demand across many fields.
Anyone who wants to market or promote their product has to have a photographer on their team to beautify their product.
Be it wedding photography, fashion, food, model, or even scenic – all these skill sets are highly in demand across their own domains.
At this point, if you are a photographer who is working in a particular niche or across different platforms, it is always important to expand your horizons and learn new skills.
Here are a few tips on how to help your career and give yourself the extra boost to make yourself better.
1. Upgrade Your Skill Set
Be it any line of work, it has become increasingly important to keep upgrading yourself.
Be in touch with all the new things coming up in your field of work. One such way of doing this is by learning more.
Even though you might be a professional working for a long period of time, it is never a bad idea to go back to the learning phase.
Online classes and seminars on photography are now available everywhere and have become easy to access.
These can include paid as well as unpaid options.
Many online learning websites like Coursera, Udemy and Unacademy are constantly coming up with new classes for young learners as well as experienced professionals.
2. Look Up The Work of Your Contemporaries
It is important to keep a close eye on the work your peers are doing, especially if you are a freelancer.
It is not only a great source of inspiration, but also keeps you on tabs with the things that are trending in your field and the new things that have caught your audience's eye.
Follow all the important and expert level professionals who have delved into all sorts of photography. Be it food, wedding or one from the many other specializations out there.
3. Collaborate With Other Artists
Once you have looked up the works of your peers, and if there is someone in particular whose work you like, you can always get in touch with them and plan a collaboration.
You can go together on photo walks or seminars and sharpen your skills together.
It is very important to develop a certain temperament while collaborating with another artist.
If this is done, all of you can contribute to the work in your own creative way without hampering each other's process.
The end result can be a great piece of art that you could actually end up earning from.
4. Plan Your Shoots Well
The main reason to plan and organize your shoots well is to avoid coming off as unprofessional.
There are many people involved when it comes to doing a photo shoot and if you actually land a gig for yourself, it is very important to schedule all your shoots well.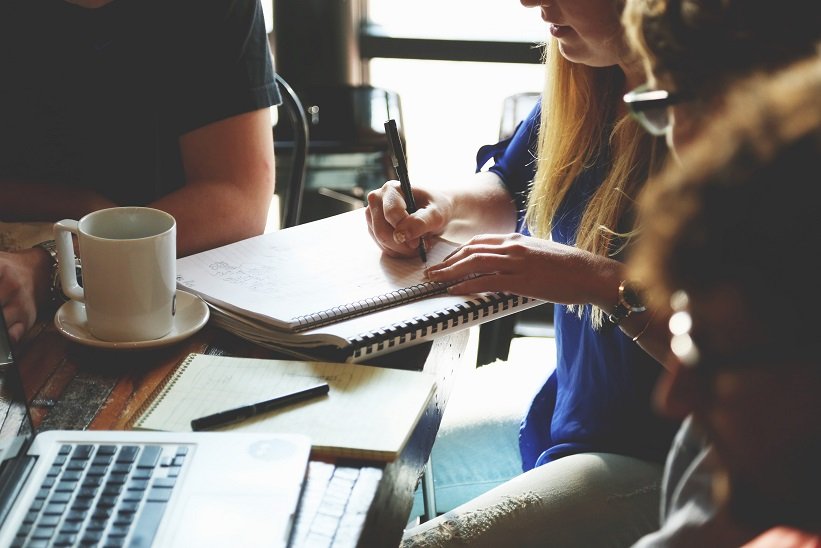 To have everyone involved like PR agents, the client's employees, the models, the venue managers and make sure that everyone is on the same page, it is important to communicate dates and availability to avoid confusion.
This is a crucial point since everyone values their time and any miscommunication on your end could affect your work in the future.
5. Manage Your Expenses and Revenue
If you are a freelancer, you might have income coming in from several places over a period of time.
Sometimes, the payment you are owed might get delayed or postponed.
Hence it is advisable to keep your payments in check and make sure you receive them on time.
It is also helpful to hire a professional to do your taxes and manage your books so you can fully focus on your work.
Talk to them about reinvesting and better investment opportunities than just putting your money in the bank for a small amount of interest.
These extra investments will not only ensure a fixed income, but will act as an umbrella on rainy days where you might not find enough work to support yourself.
6. Promote Your Work on Social Media
Create pages on regular social media websites like Instagram and Facebook where you can display your work and have people contact you for future projects and assignments.
You can also promote your work for free on these platforms on your own profile or use paid promotions on Instagram.
Find out the advertising on Instagram price and make your decision accordingly.
There are also many websites such as Behance and ArtStation where content is uploaded exclusively by artists such as yourself and other artists like graphic designers, visual effects designers and all sorts of creative professionals.
These platforms are great since they can be a more refined and filtered place where you put up your work as compared to Instagram that has content from all fields.
7. Keep Upgrading Your Equipment
In a profession like photography, it is obvious that new and state of the art equipment come out throughout the year.
Be it new and improved cameras, lenses or shooting equipment like tripods, stands or green screens.
Make sure you stay connected with all the new things that come up in the market.
If you feel like you need it or there has been a new product launch by one of your favorite companies, you can always go ahead and buy it or if possible, save for your new equipment ahead of time when it has just been launched or announced.
Conclusion
You can also use InVideo to carry out most of your compilation work.
This work can be in the form of a slideshow of all your work and displayed in the form of a video.
The website can facilitate this and has hence become the best option when people are looking for a slideshow maker free.
There are several paid options, and premium offers available as well that you can choose to go for if you do this on a daily basis.
For a freelancer, it can sometimes be overwhelming to find a way to sell your work, but fortunately, we have advice that you can use as an additional source of income.
We recommend you use photo prints of your work and then people will be able to decorate their walls with your beautiful works.
There are various companies that provide such service and manage everything from distributing to printing your photos and through to customer care.
Using this approach you will able to sell your photos and get a lot of money in return.
One such organization is ElephantStock, the place where you can reach new audiences and sell your photography.
Other than that, if you keep all the above things in mind and try your best to become better, with the help of an online community or by constantly working on your craft, you can boost your career in photography like nobody else.