A List of 10 most innovative and award winning Sci-Fi short films that you can watch on YouTube.
A cinemagraph is a living moment in an otherwise still photograph. It exists in the world in between a photograph and video to bring to life the image and make it last forever.
Bhedaghat in 4K shot with DJI Osmo in D-Log color mode and custom picture style. Later, I color graded the video using LUT (Look Up Table).
Tips and tricks that you can take into account in order to properly shoot high quality cinematic video with the DJI OSMO handheld 4K camera.
A short nature film shot on a DJI OSMO. Shot in D-Log color mode and color graded in post with Look-Up Tables (LUTs).
The Mavic is DJI's first compact, personal flying camera. Ultimate image quality and ultimate portability combine in one revolutionary device that will stay with you, whenever you need it to capture that sudden burst of inspiration.
Want to buy a DJI Phantom drone in India? AVCS Systems is the only authorized distributor of DJI products in India.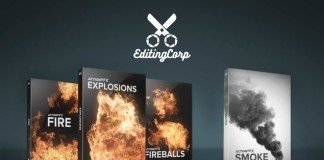 The first choice of every film maker is practical effects over visual effects, whenever and wherever possible. Early film makers were mostly dependent on...
Top 12 movie scenes that must have been nearly impossible to shoot. We are taking a look at cinema's some of the top impressive...
Do it Yourself, commonly known as DIY is for those who wants to save some money. Instead of buying from a store, you can...