ActionVFX announced newest additions to ActionVFX.com: Explosions Vol. 2, Aerial Explosions, and Dust Waves Vol. 2.
'Faces of Asia' deliver different facets of Asia's beauty and diversity, that can be exceptionally difficult to find in other stock footage collections.
MotionElements, well-known for its extensive collections of royalty-free images, video clips, and other media, is excited to share its newest "Landscapes of Asia" collection....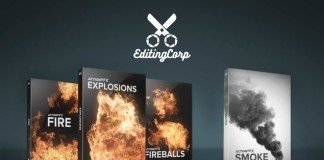 The first choice of every film maker is practical effects over visual effects, whenever and wherever possible. Early film makers were mostly dependent on...
Video is fast becoming one of the most important pieces of any internet marketing campaign and by some estimates, some 90% of all internet traffic will...