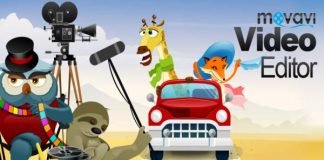 If you are looking for an easy way to edit your videos, compile them, and come up with unique content – Movavi Video Editor will definitely fit the bill. Try it out for yourself so that you're able to understand exactly how user-friendly it is and get a better idea of what it can do.
A How-to-guide to resolve the QuickTime on Windows security vulnerability for Adobe applications by reinstalling QuickTime without the player.
Your iPhone or iPad is already shipped with a video editing software to trim the 20 minute video of your two year old learning...
21st century filmmaking requires you to be an editor, VFX artist and colorist at the same time. HitFilm 4 Express gives you a head...