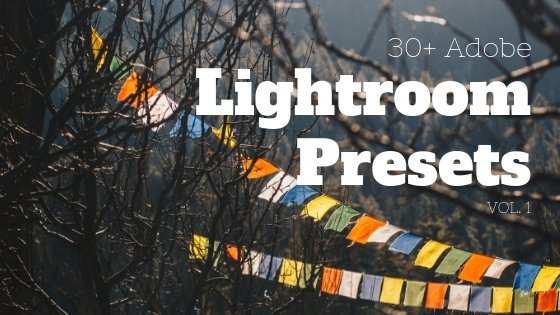 This set of 30+ Adobe Lightroom presets is perfect for adding some life to your photos. There are presets for boosting colors, increasing sharpness, increasing clarity, and more. You'll love the bold effects that these presets create. They can work with a wide variety of photos, but generally they work best with photos that are a little dull before any editing is done. Look below to see a slideshow that previews the effects created by some of the presets.
These presets work for both Mac and PC. They are compatible with Lightroom 4, 5, 6, CC, and Classic CC.
This purchase is a one-time payment, there are no recurring payments. Immediately following the purchase you will be able to download the product in a zip file. You must own Adobe Lightroom in order to use these presets.
How To Install Lightroom Presets
For Lightroom CC 2018
You can now install Lightroom presets straight from the plus sign under the Presets dialogue when you are in the Develop Module in Lightroom.

How To Install Lightroom 4, 5, 6 & CC 2017 Presets For Windows
Open Lightroom
Go to: Edit • Preferences • Presets
Click on the box titled: Show Lightroom Presets Folder
Double click on Lightroom
Double click on Develop Presets
Copy the folder(s) of your presets into the Develop Presets folder
Restart Lightroom
How To Install Lightroom 4, 5, 6 & CC 2017 Presets For Mac
Open Lightroom
Go to: Lightroom (Dialogue) • Preferences • Presets
Click on the box titled: Show Lightroom Presets Folder
Double click on Lightroom
Double click on Develop Presets
Copy the folder(s) of your presets into Develop Presets folder
Restart Lightroom