Animating logos is a tedious task and requires good knowledge of design and motion graphics software. However, there are other short methods of creating professional animated logo reveals and one of them is by using PRE-CREATED PROJECTS or TEMPLATES.
For someone who uses DaVinci Resolve for post-production, logo reveal templates can be a good starting point. You can easily download and customize these tempates with your own logo and taglines.
Now the biggest question is – Where to find logo reveal templates for DaVinci Resolve? The answer is Envato's Videohive marketplace.
Here you will get tons of templates for DaVinci Resolve created by motion design professionals from all around the world. All templates are high-quality, well organized, and easy to use.
And to make things easy for you, I've curated a list of the 8 best DaVinci Resolve logo reveal templates of 2021.
TAKE A LOOK!
Glitch Distortion Logo Intro is a DaVinci Resolve logo reveal template with dynamically animated distortion, scribbles, grunge, and glitching effects that come together to reveal your logo.
---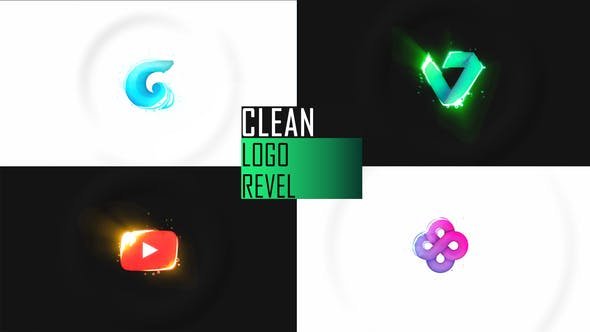 This high quality DaVinci Resolve logo reveal template comes in 2 different versions and works with any logo. This project is super easy to use, just drag and drop your logo file, type in your tagline, and export.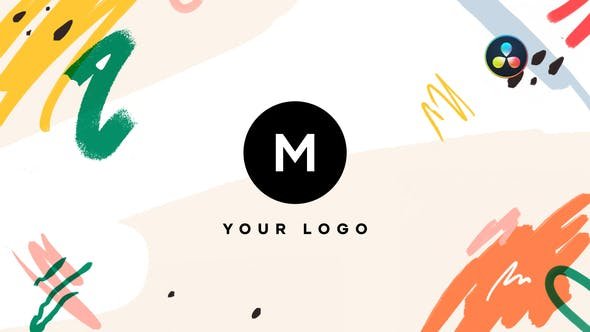 Hand Drawn Brush Tropical Logo reveal is a fantastic DaVinci Resolve template with dynamically animated brushstrokes that come together to reveal your logo.
---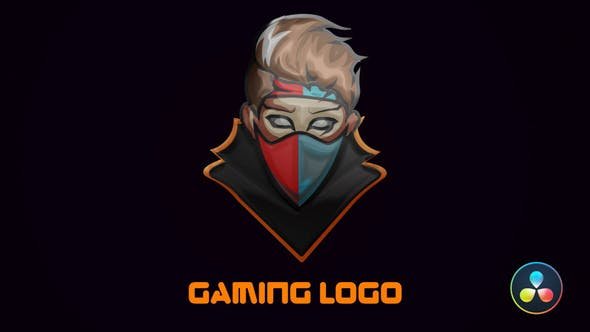 Made for the gamers, this DaVinci Resolve logo reveal template is a great fit for your YouTube gaming channel or Twitch stream intro. With all the custom color controls and a well-organized project, editing this template is as easy as winking.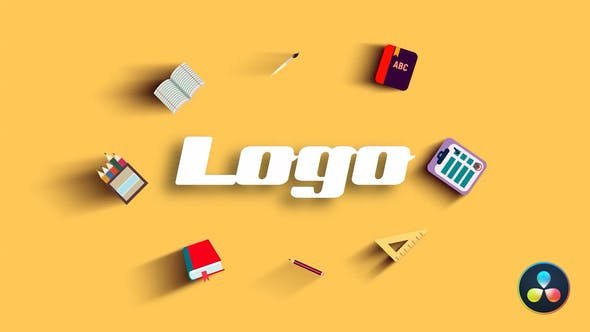 This easy to use DaVinci Resolve template is ideal for school and education related projects. You can replace the logo placeholder with both text and image file.
---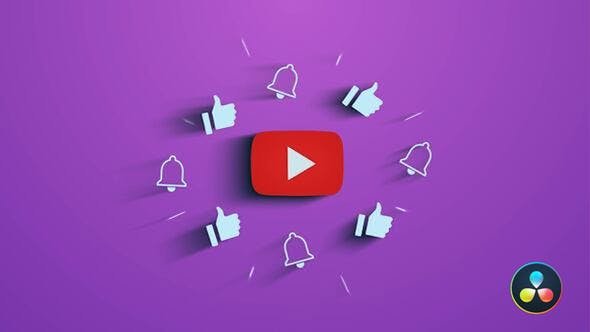 If you have a YouTube channel and are looking for a short and minimal logo opener, then look no further. This DaVinci Resolve logo reveal template will get the job done in no time. It's a well-organized and easy-to-use project with 1 placeholder for your logo image.
This 9 second animated logo reveal features cubes that comes together to reveal a logo. This DaVinci Resolve logo reveal template is a great fit for corporate videos.
---
Do you love to cook and looking forward to starting a food blog or a YouTube channel? I am darn sure you will love this logo reveal template for DaVinci Resolve.
---
Also, Check-Out: