With ever increasing number of photos we take every single day, managing them efficiently is quite a task.
Organizing your photos is an important process to maintain a productive workflow.
As a Wildlife Photographer, I take hundreds of pictures in one single tour.
Taking out the best from the pile is a difficult and tiring task.
This is where I make use of a Photo Management Software.
Photo Management Software help me choose the shots that best represent my style of photography.
I get freedom to organize and sort my images based on their date, location, category, format, etc.
Before you move on to the list of Photo Management Software listed in this article, let's quickly take a look at what Photo Management Software are and what makes them so useful.
A Basic Understanding of Photo Management Software
Photo Management Software or Organizing Software is simply an application used to manage large number of photos for easy access, post-processing, printing, etc.
Such applications allows you to tag and sort photos in folders and subfolders based on the date taken or location.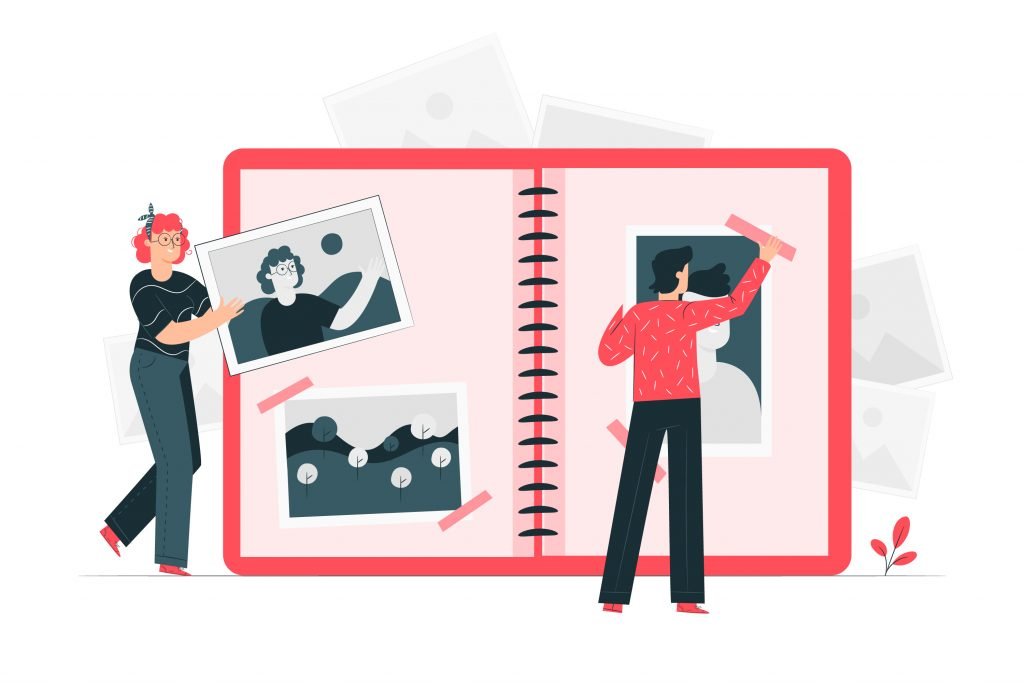 RAW images are difficult to preview directly on a computer.
But with a Photo Management Software, you get the ability to view thumbnail previews and only select the images that are important and worth using.
Now that you know the basics, let's take a look at what makes these software so useful.
Reasons Why Photo Management Software Are Useful
Photo Management Software are useful for a number of reasons.
Windows file folders do not generate thumbnail previews for RAW images thus making it difficult to navigate through them.
Photo Management Softwares, on the other hand generate thumbnail previews making it easy to select the images you want to go further with.
Maintaining Productive Workflow
No matter what you do, productive workflow is essential to keep things going.
As a photographer, using a photo management software will save you lots of time and efforts by maintaining and boosting your overall workflow.
Backup Your Photos
One of the most important step in managing your data is backup and storage.
You can use photo management software to sort and make multiple copies of your images in external hard drives or pen drive.
TOP 6 Photo Management Software
Here is the list of top 6 Photo Management Software to streamline your workflow.
This photo management software makes it easy to view, sort, organize, edit, and share thousands of digital photos and videos on PC.
Import from cameras, memory cards, hard drives, network shares, iOS devices.
Tag photos and videos with keywords, arrange into albums, remove duplicates, create and edit, upload to Web.
Phototheca is photo editing software and has the rich tool-set of tools to improve photos and bring them to life with a new stunning look.
It automatically recognizes people and cats and gathers all photos of the same person into an album with a name.
Duplicates detection and removal feature spots copies of photos and gives a way to see where all duplicates are located and delete them all.
Phototheca is the ultimate software solution to simplify the management of digital assets – photos and videos.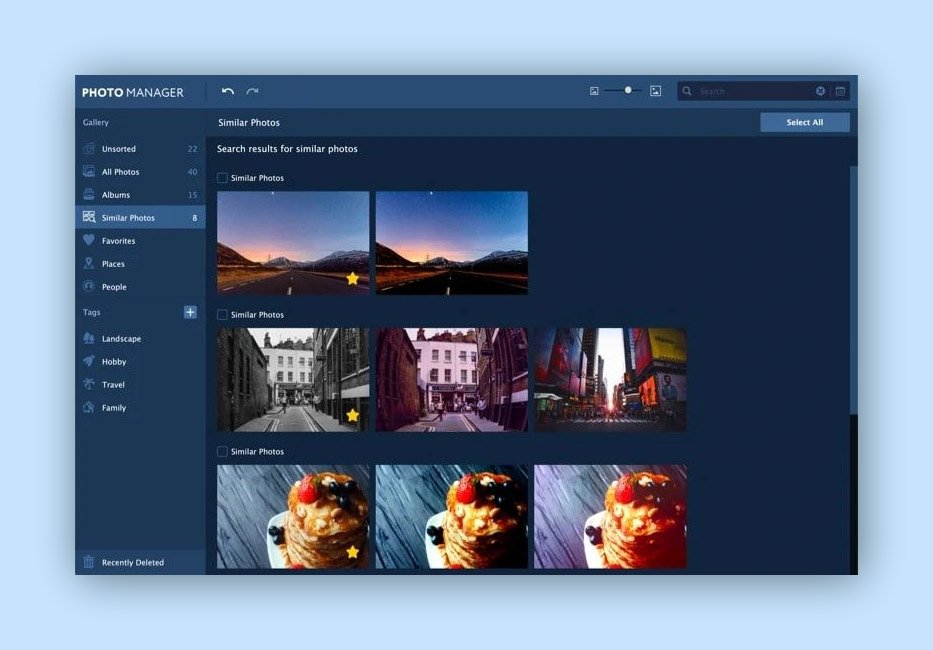 This program will help you manage your entire photo collection, including images in RAW, JPEG, PNG, and many other formats.
Movavi's photo organizer will be an essential tool for anyone who values their time as much as their photo collection.
The program detects faces in photos and automatically creates an album of images for each person.
It automatically selects visually similar images.
You can edit them together, add them to an album, or choose the best and delete the rest.
You can even find and remove duplicate photos from your hard drive to free up disk space as well.
Movavi's photo management software for PC and Mac will organize all your image files in no time.
Just sit back and relive those precious moments with your family or share vacation photo collections with your friends.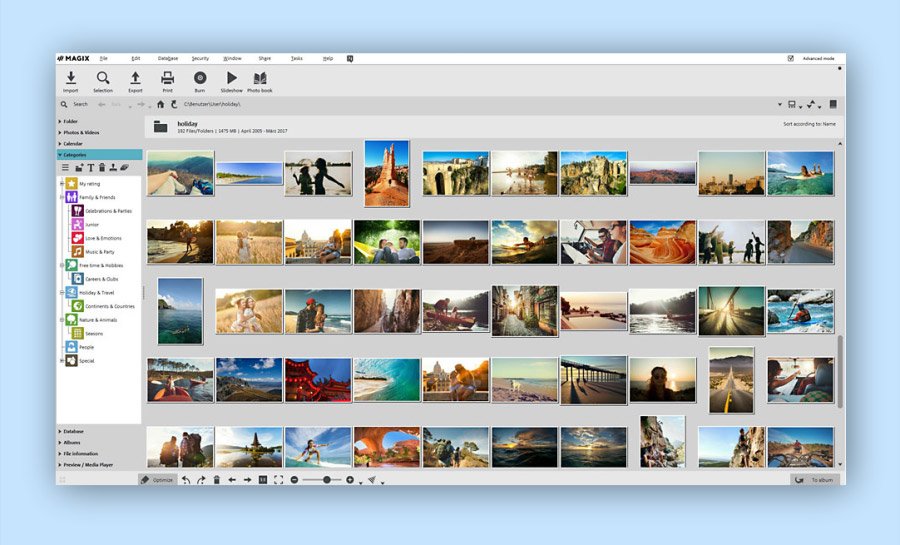 MAGIX Photo Manager Deluxe allows you to easily browse, sort and rediscover your most beautiful photos & videos.
Breathe new life into your most beautiful moments.
Archive your photos and videos and experience your memories again and again.
MAGIX Photo Manager helps you maximize your photo and video collection.
Edit, sort and organize your photos and videos with ease.
The best thing about this Photo Management Software is that you can import your images from various cloud services.
This way you can combine your local photo libraries with your cloud services.
Virtual albums allow you to assign the same picture to several collections without having to save the image to the hard drive several times.
With additional metadata such as names, events or locations, you can search through your photos even faster.
Adobe Bridge is a powerful creative asset manager that lets you preview, organize, edit and publish multiple creative assets quickly and easily.
You can edit metadata, add keywords, labels and ratings to assets, organize assets using collections and find assets using powerful filters and advanced metadata search features.
You can also collaborate with Libraries and publish to Adobe Stock, right from Bridge.
The best part of Bridge is that it is absolutely free to download and use.
ON1 is an open system giving you control over photo organization, storage, editing and creative style.
While most mainstream software solutions restrict your organization and editing in closed systems, ON1 gives you an open system for complete control over your storage, organization, and editing.
The main features of ON1 Photo RAW are:
Fast Browsing: Lightning fast photo browsing perfect for quickly culling thousands of photos.
Catalogs: For fast viewing of portfolios, favorite photos, or entire photo libraries.
Albums: Create quick albums from a selection of photos.
Timeline Albums: New automatic timeline albums organize your photos by year, month, and day.
Organizational Features: Ratings, labels, keywords, and much more.
Map View: View where your photos were taken on a map, explore photo locations, and add location metadata to photos that don't have GPS metadata.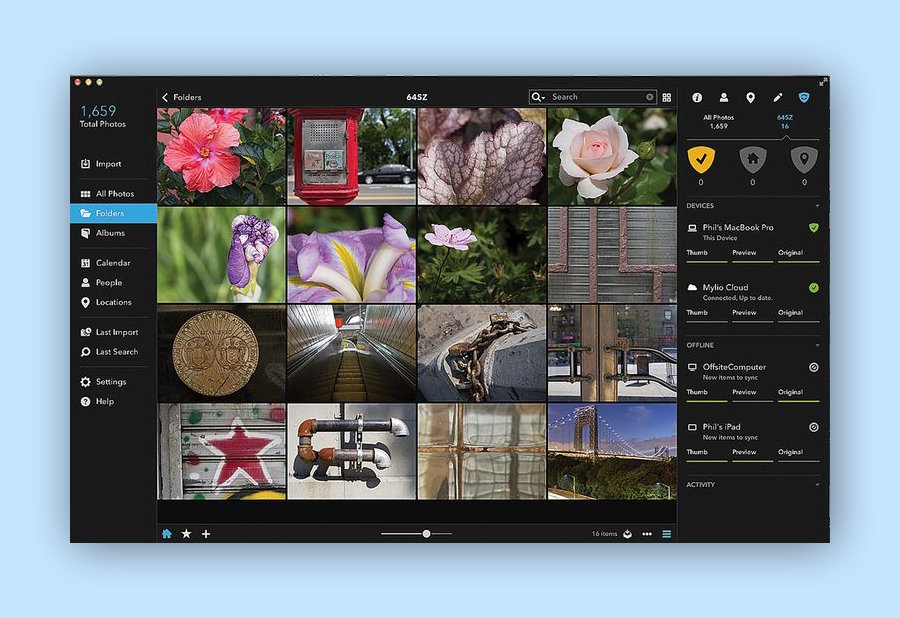 Mylio brings all your photos together into one convenient library.
No more hunting through your phone, social media, and computer to find the one photo you want.
Then Mylio helps you organize your collection so you can easily find, view, and share your photo memories.
Mylio keeps all your photos on all your devices so your pictures are at your fingertips.
It even works without the internet, so you can manage your photos anywhere.
Mylio is especially great for people with cameras because it organizes photos from your phone and camera in one easy-to-navigate library.
It is Available for Mac, Windows, iPhone, and Android.
Conclusion
Although there are many more Photo Management Software and Applications available, listing all of them is simply a waste of time.
Why?
Because most of them are very similar to each other.
They all do the same job of organizing your digital assets.
Therefore, out of all the photo management software I've ever used (Trust me, I've used a lot), the ones listed in the article are the best you'll ever need.