Shivang Mehta – His passion for photography and nature has led him to become one of the foremost Wildlife Photographers in India.
After working as a journalist and a PR professional, Shivang made the leap to work full-time photographing wildlife.
Shivang Mehta has been recognized for his work in leading national and international awards including Siena International Photography Awards, DJ Memorial Photography Awards, Sanctuary Asia Photography Awards and finally to be asked to become Canon India Ambassador.
He is also the author Amazon best selling book 'A Decade With Tigers' as well as 'Chasing Horizons – Learnings From Africa'.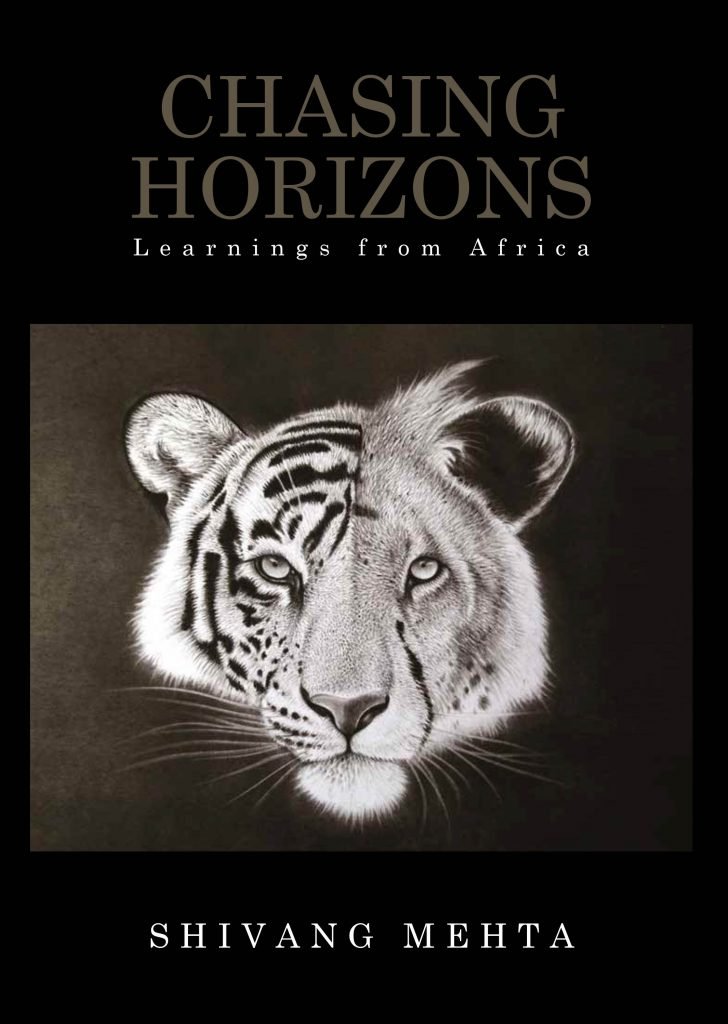 Interview With Shivang Mehta
We asked Shivang Mehta to take part in an interview for us so we could learn more about his work, his inspiration, and his exciting plans for the future. Luckily, he kindly agreed!
What Makes You Pursue This Thrilling Genre of Photography.
Everyday in my job is a new chapter. Nothing remains the same in the natural world.
The desire to create and challenge to innovate and explore make everyday worthwhile for me.
Tell Us About Your First Published Book "A DECADE WITH TIGERS". What Was The Journey Like.
Compilation of a book is always a very interesting journey.
It is more like working on a script for a film and takes years of work joining the dots.
A Decade with Tigers is a story of India's most iconic tigers and following their distinct lives in different parks for over 14 years was challenging but a tremendous learning experience for me.
Tell Us About Your Journey of Becoming Canon India Brand Ambassador. What Were The Major Milestones That Jump Started And Leveraged Your Career?
Well one can't plan such things and I don't think about such aspects and milestones while working.
As a field professional my job is to be behind the lens and come out with creative ideas to reveal compelling stories of the natural world.
Brands like Canon have been supportive during this journey and I am glad that we have been able to sync up on the technological front for over a decade now.
When you are on a journey milestones come and go in a fraction of a second.
For an artist what remains for a lifetime is a body of work.
So I guess best is to worry about that rather than the milestones.
What Are The Main Challenges You Face As A Wildlife Photographer?
Passion drives me to the field everyday and everyday is the field is challenging in some way or the other.
At times it is physically draining as I work in extreme terrains and weather climates, it is mentally draining as my work schedules are not fixed and failures come as a package and emotionally draining as I stay away from family for months.
So the so called glamorous life is not at all glamorous specially when you are spending more than 250-300 days in a year in the field.
One Image You're Most Proud of And What Makes It So Special.
When it comes to a single image I feel the elephant and the fire image I shot many years ago in Corbett outskirts is nice because it conveys a powerful message of human animal conflict which is highly relevant in today's time.
I am personally more fond of my book Chasing Horizons Learnings from Africa as it puts India in a very positive light and showcases the how one can explore Africa from photographic potential and replicate those learnings in India.
So the series of those images in the book made it quite special.
Is There Any One Animal You'll Happily Photograph Again And Again?
Because of the nature of my work I have photographed various kinds of big cats the mosts across the globe.
But over a period of time my role is just to document and tell stories of the natural world irrespective of the specie.
Your Future Goals/Assignments And One Place In The World You Want To Go But Haven't Got A Chance To?
There are loads.
I need to first explore my own country to the fullest! But I actually think more from a specie and story perspective.
There are a lot of species and stories I wish to work on and given the time and opportunity in the future I would be keen to start taking them up as projects.
Do You Believe Wildlife Photography Has An Effect On Conservation?
Definitely.
Images are a powerful medium for visual storytelling.
As photographers it is dependent on us as to how we are telling those stories.
It is a job of responsibility and needs to be done with care and proper awareness.
With the power of the web and social media in today's time such stories can touch the minds and souls of million of people and shape the future of the natural world.
If You Could Share Some Words of Wisdom Or Your Top Photography Tip, What Would It Be?
Take your mind away from the gear and technique and focus more in learning the aesthetics and developing your photographic vision.
The sooner you do that the better it would be for you.
Thanks Again For This Great Interview With EditingCorp, Any Final Thoughts For Our Readers?
Nature is a mystery.
Through the form of images, films, research, books, me and all my colleagues we try to unfold layers of this mystery.
It is a painful job but as an audience you can share and create more awareness and preserve what we have as it is very precious.
To view more of Shivang Mehta's work you can find him at the following links:
Website – www.shivangmehta.com
Facebook – Shivang Mehta Photography
Instagram – @shivang.mehta