In this article, Vaibhav Kakkar shares the importance of Backlinks and how to get them in order to rank higher on search engine results.
Know the importance of Backlinks and various ways to get them
If you ever meet an SEO expert, or if you are one, you must have seen they are always looking for new ways to get backlinks. Keywords and backlinks are probably the only two words they are obsessed with.
And they are not wrong to do so. Backlinks are important, and getting them is a work of consistent effort and patience.
Join us if you are trying to figure out why backlinks are such a big deal and how you can get them. We shall also talk about some link-building practices that should be sidestepped. [toc]
---
What Are Backlinks?
To begin with, let's clear up any confusion you have regarding backlinks.
When a website links one of your pages on its website, you get a backlink.
Let's say you offer vegan products, and I have a vegan food blog. I mention your brand in a post on a vegan dish and link your store to a keyword like "your brand name" or "purchase vegan items".
Right here, I gave you a backlink.
If you have a blog on your website, you can easily link your shop to one of the blog posts. You might think you just earned a backlink, but that is not a backlink.
Why? Go back and reread the definition of backlinks. We call it a backlink only when some other website links your web pages.
A blog post on your blog that links to your store is referred to as an internal link and is just as significant as backlinks.
---
Why Are Backlinks Important?
Why all the buzz about backlinks?
It is because backlinks can boost your SEO ranking considerably.
A search engine always tries to find the most relevant web pages to answer users' queries. It has put up a lot of rules to determine which webpage is better, and it ranks all web pages accordingly.
One of the criteria it uses is the number of backlinks.
If people are linking your website to their blog, it certainly implies that you are a reliable source of information.
Therefore backlinks are considered a criterion that decides your SERP rank.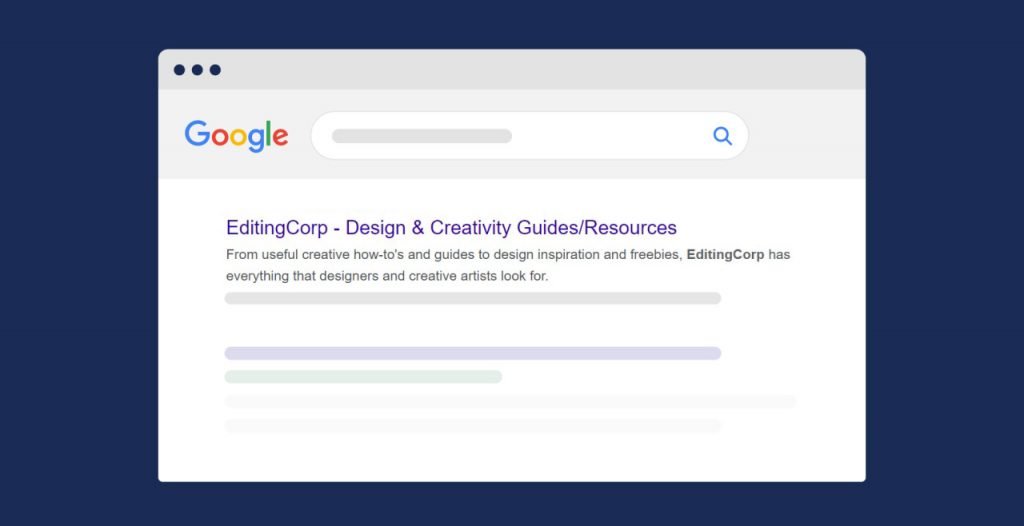 Think of backlinks as points. The more you have, the more points you get.
Backlinks can also bring traffic to your website. People will click on the link and will be directed to your website.
So apart from your usual audience, new people are getting introduced to your website. These new people can become your customers.
Let me continue with the same example.
My vegan food blog has a dedicated following of around 20k people. These 20k people trust what I say. Now, if I recommend your products or link your website to my blog, people will be less hesitant to buy from you.
---
Backlinks You Need vs Backlinks You Don't Need
Anyone on the internet can use your link. Well, that's a good thing. You can easily generate a thousand backlinks.
If it were this easy, no one would hire an SEO expert or outsource SEO services. All backlinks will not add to your overall ranking score. 
A backlink from a high authority website will add to your points. But if you get backlinks on low-quality and fraudulent websites, your points will be deducted.
A few years ago, finding sites that would link your website in exchange for money was relatively easy. But the search engines got smarter.
Getting a backlink from an irrelevant and spammy website will lower your ranking score.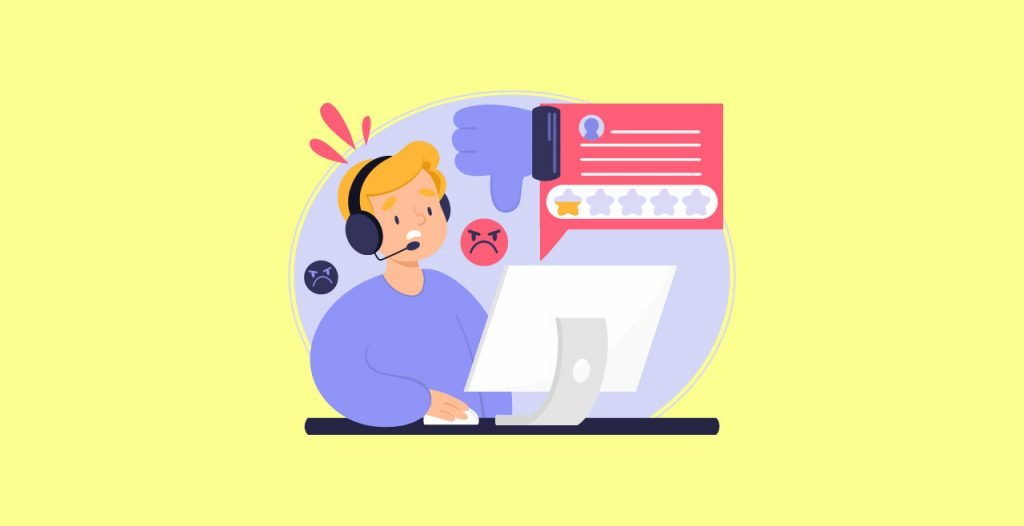 Therefore, you should continuously monitor your backlinks and remove all low-quality backlinks as soon as possible. Even on high-quality websites, you should see whether you were linked to a relevant keyword.
---
Ways To Get More Backlinks
There are many ways to get backlinks for your website.
Building backlinks for new websites seems complicated, but it is not. There are ample methods you can employ.
Most of them require you to talk with bloggers, make connections and write excellent and well-researched content.
Let's take a look at some popular ways of link-building used by all SEO experts.
Post Content That Is Worth Linking
When someone links your website, it is either to indicate the source of information or to give more details. Either way, it is important to write well-researched and valuable content.
Once your website has valuable information on your website, journalists and other publishers will start using it as a source of information on their blogs and articles.
If you have just started, you can approach the bloggers and journalists in your niche and ask them to use the information on your website.
Guest Posting
Guest posts are blogs or articles you write for someone else's blog.
No, it is not ghostwriting; your name gets published as well. Many websites have a "write for us" section that gives all guidelines.
You can submit your entry and see if your submission gets accepted. There are a few things to keep in mind, though-
Write about something that you are passionate about and knowledgeable about.
The topic should be interesting for the website's audience.
Read the guidelines carefully.
Add a link to your website in this post.
Guest posts are great for both you and the other website owner. They get free content on their website, and you get a backlink.
Moreover, if you do it more often, you will be perceived as an expert in a particular niche.
Analyze Your Competitor
While you are reading this post, your competitor might be as well. Now, even they will start getting more backlinks. There is nothing to worry though.
The internet has millions of websites your competitor probably still needs to reach. Use an analysis tool to identify where your competitor is getting backlinks from.
Find the gaps. Reach out to bloggers who still need to give a backlink to your competitor and ask them if they can get you a backlink.
The difficult way is to convince the bloggers why your information is more valuable for their audience than your competitors.
Write Testimonials
As a business owner, you might be using some services and products to help you run your business. You can write about some of these products that helped you a lot.
A post like this would be a good testimonial for the other company. They will undoubtedly link your post on their website to show their audience how efficient their product or service is.
Post Infographics
This is in relation to the first way we learned – posting content worth linking. An infographic is a good source of information.
Many bloggers and journalists need statistical data to make their content more credible.
Moreover, infographics are easy to comprehend. Provide such valuable infographics and earn more backlinks to your website.
Find Unlinked Brand Mentions
Usually, people mention the name of a brand and then hyperlink it. But sometimes bloggers might mention your name without linking it.
You can find such occurrences of unliked brand mentions and ask the site owners to hyperlink your name. This method may be less effective, but still worth a try.
If you are a famous brand, chances are that there are many unlinked brand mentions; hence it is worth trying.
You'll need good brand monitoring software to track these occurrences and nothing more.
Are You A Retailer? Get Backlinks From Your Suppliers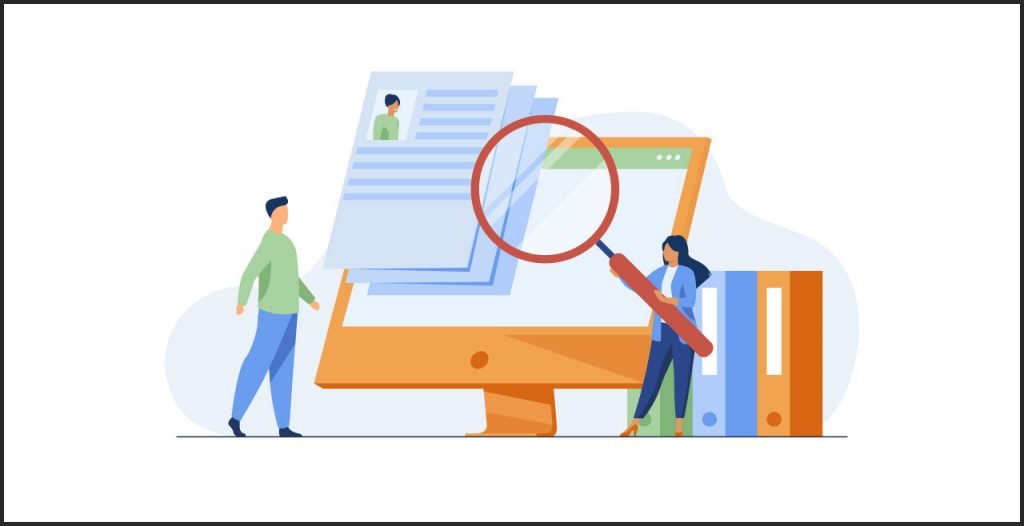 For retailers, there is an excellent opportunity of generating backlinks via their suppliers.
Many businesses have a "where to buy" or "find a dealer" page on their website. A list of all the retailers is given on these pages.
This is a good chance for you to get a backlink. Open your excel sheet to get the names of all your suppliers. Check if their website has mentioned you or not. If yes, check if it is linked.
Get yourself a backlink if your brand name is unlinked on the website.
Write Long-Form Guides
Comprehensive, long-form guides are great for generating backlinks. These guides are written in detail with all the relevant information and data.
Many websites use these guides as an extra source of information for their readers. These guides are considered more credible if you are an expert in some fields.
For example, you sell on-demand yoga lessons. You can write a comprehensive guide on how to do the sun pose.
Let's say I am a fitness blogger writing an article on ten effective exercises to reduce weight at home. I can mention the sun pose, but I need a bigger word limit to explain all the 12 steps. This is where I would link a good guide like yours.
Only writing a guide wouldn't suffice; you will have to reach out to relevant people who can give you a backlink.
---
How Not To Get Backlinks
There are many ways to get backlinks. You can come up with some creative ways too. But, as I mentioned before, search engines have gotten smarter.
They know to find spammers. Here are some don'ts you should know while building backlinks.
Money can get you anything, but try to avoid getting backlinks with it. Google has restricted buying or selling links. You can read more about it here.
The Google Webmaster Guidelines forbid reciprocal links or exchanging links. Google may condemn your website severely if it uses backlinks improperly. Such practices can mislead the search engine and affect the search result.
Try to earn backlinks genuinely from relevant websites instead of automating the process.
Guest blogging is great, but you should only write a blog on a topic your business has something to do with.
It was an old practice of businesses to comment on different blogs and platforms like Quora to get backlinks. If you do it increasingly, it would be malpractice, and you will lose your SERP rank.
Don't build links from spam websites like pron websites and other low-quality websites.
Create links for something other than your home page. It is obvious that you would like people to go through your website when they click on the link, but that is not the case all the time. Let's take an example. "Buying a customized gift is a way better idea than buying the usual boring gifts." In this case, linking your store would be better than linking your website. People will click on the link to buy gifts, not to read about your business.
Never use a plagiarized piece of content for backlinks. Search engines always prohibit plagiarism.
Use social media for link building. Anyone can now add links to their Instagram stories. It is a great way to bring traffic to your website. However, there needs to be more information regarding if it helps with SEO. If your website is getting traffic from only websites, the search engine might think something is fishy. So use social media to your advantage.
Don't try to increase the number of backlinks desperately. Take it easy, and build good backlinks without any hurry. Make sure the content is relevant and high quality.
---
Bottom Line
Backlinks are a double-edged sword.
If you get it right, it can do wonders. But if you mess up, all the other SEO efforts will also be in vain.
Don't try to pull any smart tricks to build backlinks. Search engines are getting wiser every day. Learn all the Google search essentials before you try out your genius idea.
I hope this post was able to help you get an idea of what backlinks are, how to get them, and how not to get them.
Follow these practices, and you will likely be able to generate good-quality backlinks and rank higher on search engines.
---
Article By Vaibhav Kakkar
Vaibhav Kakkar is the Founder and CEO of Digital Web Solutions, a globally trusted agency with a full suite of digital marketing services and development solutions. Vaibhav believes in building systems over services and has helped scale up agencies from scratch to niche leaders with million-dollar turnovers.
---