It's December Folks! Christmas is here. Billions of people around the world are preparing for a religious and cultural celebration observed most commonly on December 25.
I am definitely not going to talk anything about the history of Christmas or why it is celebrated.
This article is all about creating the perfect Christmas video greetings for your friends, family, and loved ones.
Long story short, this post is a step-by-step guide on how to create a video Christmas greeting using Christmas 2022 After Effects templates & Royalty free Christmas music.
To work with Christmas After Effects template, you need to have Adobe After Effects installed on your computer.
If you already have one, skip directly to the list of After Effects templates down below.
If not, continue reading.
Downloading & Installing Adobe After Effects
What is Adobe After Effects?
If you already don't know the answer – "Adobe After Effects is a digital visual effect, motion graphics, and compositing application developed by Adobe Systems and used in the post-production process of filmmaking and television production." source – Wikipedia.
You can purchase your own copy of After Effects directly from Adobe for a monthly subscription of USD 19.99 (INR 1,353) which also includes 100GB of cloud storage, a portfolio website, premium fonts, and social media tools.
Or, you can go for all apps subscription for USD 49.99 (INR 3,382) which includes the entire collection of 20+ creative desktop apps including Photoshop, Illustrator, and more.
If you don't want to purchase the software and want to use it for a limited time only, maybe take it for a test run. Go for the 7-day trial.
The most frequent question related to this 7-day trial is – Is the free trial a complete version of After Effects?
And, the answer is YES.
With the free trial, you get all the features and updates in the latest version of After Effects CC.
Getting Started With After Effects
Breaking down the learning curve in After Effects, there are plenty of video tutorials on YouTube and other internet sources that are free.
I have already created a list of websites that offers online After Effects tutorials.
Where To Find Christmas After Effects Template
Finding the perfect Christmas After Effects template isn't an easy task.
Just go to Google and search 'Christmas After Effects Template'.
your search results will be flooded with web pages that provide no or very little relevant content.
Before you go ahead and download any template that claims to be free, you are exposing yourself to the risk of copyright infringement.
In this era of digitalization, you need some sort of authorization or a license from the creator of digital content to use their creation for your commercial or non-commercial purposes.
So what's the best way to find and download After Effects Templates?
VIDEOHIVE – It is by far one of the largest marketplace offering more than 500,000 projects with flexible license plans both regular and extended.
If you are looking for a Christmas After Effects template for your own use, go for the regular license.
If your intention is to create a video greeting using a Videohive Christmas After Effects template for someone else, maybe a client in exchange for money, go for the extended license.
It's that easy.
Here are a few pointers to help you get started with After Effects templates:
From the drop-down "File" menu, select the "import" option so you can get your template or video into Adobe After Effects.
Use the "composition" menu to start working on your project.
The time controls, which let you pause and play the video, start out on the right-hand side of the window, but you can move them around so the configuration is comfortable for you.
You can select portions of the video to create and edit a mask, though that should not be necessary when you already have a template in hand.
You should find an option to edit the text in the lower left-hand quarter of the Adobe window, where you can isolate the text layer. From there, you can change the wording, font type, and font size using the menu on the right-hand side.
Top 20 Christmas 2022 After Effects Templates
Below is a list of 20 Christmas 2022 After Effects templates created by professionals, easy to use, and come with a regular and extended license.
1. Christmas Card
Christmas Card is an energetic upbeat template for creating Christmas and New Year greetings.
---
2. Stop Motion Christmas Greeting
A stop-motion style Merry Christmas greeting After Effects template.
---
3. Christmas Story
This is a cinematic slideshow After Effects template for creating Christmas videos.
---
4. Paper Cut Greeting
A professionally designed After Effects project created from multi-layered paper cut effects.
---
5. Christmas Globe House
A snow globe house template for After Effects with 3D animation. Requires no third-party plugins.
---
6. Shiny Particles
Christmas 2022 After Effects template with shiny particle effects.
---
7. Elegant Christmas Greeting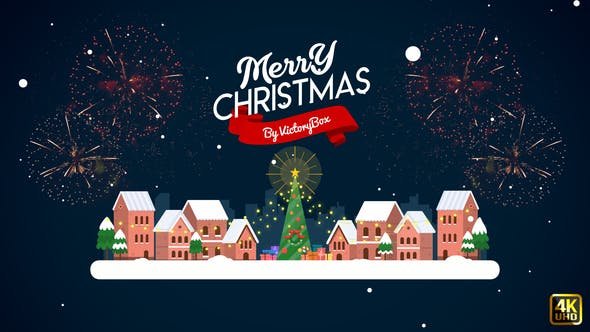 A clean, minimal, and elegant After Effects template for creating perfect Christmas greetings.
---
8. Christmas Typography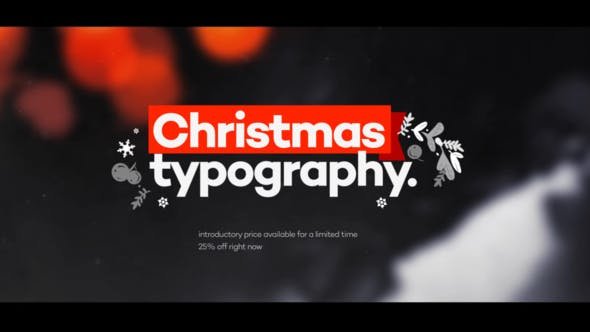 This After Effects template features Christmas-style text typography.
---
9. Dreamland Christmas Template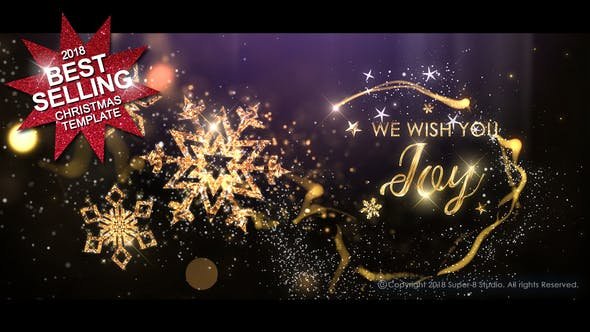 Sparkling ornaments, dancing particles, and golden ribbons of lights create a perfect Merry Christmas and New Year greetings.
---
10. Countdown Christmas Greeting
A countdown clock-style Christmas 2022 After Effects template.
---
11. Snowfall Template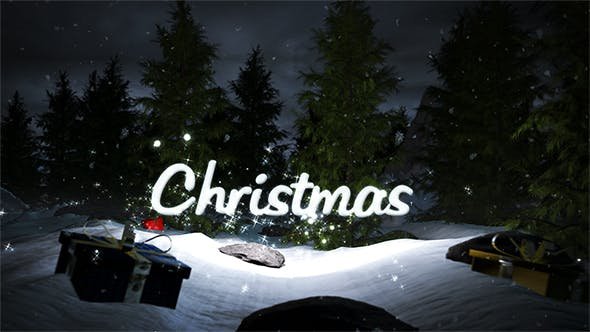 This template features a pre-rendered snowfall scene with customizable text and fireworks.
---
12. Sparkling Christmas Tree
This After Effects template features glittering and sparkling stars coming together to form a colorful Christmas tree.
---
13. May The Christmas
A modern and dynamic Christmas template with 6 text placeholders for Adobe After Effects.
---
14. Christmas Memories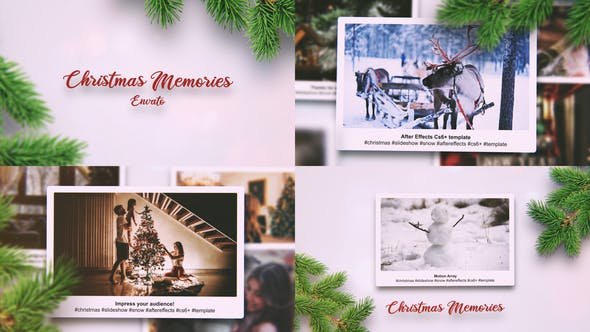 Christmas memories AE template 10 media and 13 text placeholders. It is perfect for creating both Christmas and New Year greetings.
---
15. Christmas Big Pack
A complete Christmas 2022 pack with 230 Christmas and New Years' animated elements and templates. You can easily change colors and edit the text in the blink of an eye.
---
16. Christmas Snowstorm
Christmas Snowstorm template is best suitable for corporate greetings. It contains placeholders for text and the company logo.
---
17. Christmas Night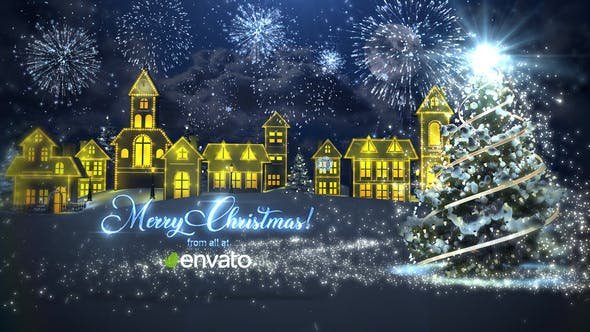 Christmas Night After Effects template is full of bright lights and shimmering stars.
---
18. Christmas Ball Opener
Christmas Ball Opener is a magical-looking and majestically animated After Effects template that you can use as a Christmas and New Years' greetings card.
---
19. Christmas Hand Drawn Greeting
A hand-drawn style After Effects template for creating Christmas and New Year greetings.
---
20. Light Bulb Greeting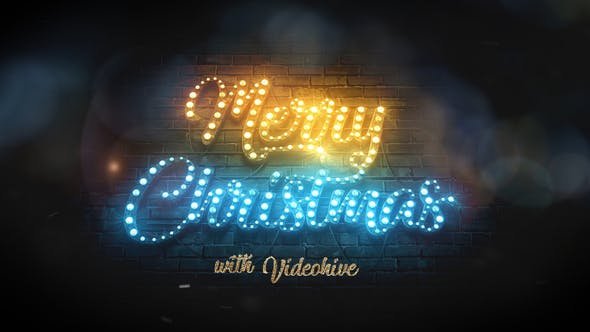 Light bulb animation and warm atmosphere give this After Effects template a unique and positive mood.
---
Where To Find Royalty Free Christmas Music
AUDIOJUNGLE is a one-stop destination for Royalty free music and audio tracks. There are more than 600,000 audio files in this marketplace produced by professional musicians and sound engineers.
There is an entire category of holiday and seasonal music tracks where you can find the perfect royalty-free Christmas music for your videos.
Or, simply head over to AUDIOJUNGLE and use the search option to look for Royalty Free Christmas music.
---
Also, check-out: