Discover the ultimate collection of the 50 best After Effects plugins & scripts for 2023 that will transform your compositing experience. Download the PDF guide for easy reference.
It is always important to have the right set of tools at your disposal to create professional-looking motion graphics & VFX. Though After Effects offers a wide range of features, third-party plugins & scripts take it to a whole new level.
In this listicle, we have curated more than 50 best After Effects plugins & scripts that will allow you to unlock more creative possibilities and help achieve breathtaking results. From visual effects and color grading to audio enhancements and motion graphics, these After Effects plugins & scripts cover a diverse range of functionalities.
All the After Effects plugins & scripts listed are handpicked from reputable sources and tested thoroughly by our team members.
To make our list of the 50 best After Effects plugins & scripts even more accessible, we've included a PDF document that you can download and refer to at any time. It will serve as your go-to reference, making it easier than ever to discover the best After Effects plugins & scripts.
---
Some of the links on EditingCorp are "affiliate links", a link with a special tracking code. This means if you click on an affiliate link and purchase the item, we will receive an affiliate commission. The price of the item is the same whether it is an affiliate link or not. Regardless, we only recommend products or services we believe will add value to our readers. By using the affiliate links, you are helping support our Website, and we genuinely appreciate your support.
---
Also, check out: 50 Best Premiere Pro Plugins (PDF Included)
---
Neat Video Pro is a powerful noise reduction plugin for Adobe After Effects. It uses a combination of complex mathematical algorithms and wavelet-based techniques to reduce noise from videos while preserving true details and colors.
Price: $129.90
---
Video Copilot Element 3D is a powerful 3D animation and compositing tool developed by Video Copilot. It allows visual effects artists to import and animate 3D models within After Effects, and create stunning VFX with ease.
Price: $189.95
---
True Comp Duplicator creates a duplicate of composition hierarchies, including sub-comps. It ensures that compositions used multiple times are only duplicated once, with subsequent references pointing to the initial duplicate. Additionally, the tool preserves or replicates the folder hierarchy in the Project panel for the duplicated compositions, based on user preference.
Price: $24.99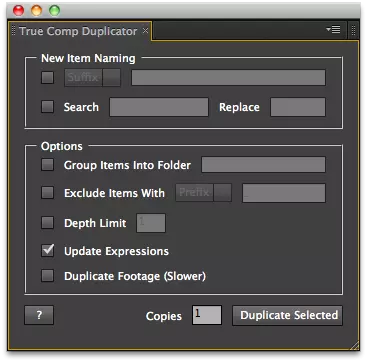 ---
Rift is an After Effects plugin that offers various methods for shifting, sequencing, staggering, or randomizing layer properties such as in and out points, keyframes, markers, and more. All of these features are presented within a compact user interface.
Price: Free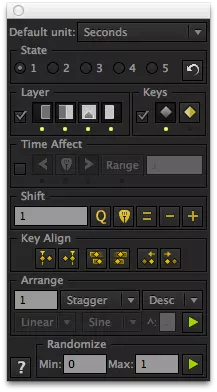 ---
Zorro allows you to group layers in After Effects by adding tags to them. Just like how you would tag photos on Flickr, you can tag layers in your compositions and then easily select or isolate those layers in groups based on the assigned tags.
Price: Free
When you copy a mask from one layer to another, it often undergoes a position change. However, with CopyMask2Layer, you can seamlessly copy masks while preserving their exact placement, regardless of layer movement or keyframed mask paths.
Price: $9.99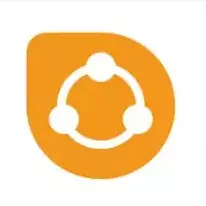 ---
Hours of animation are wasted on repetitive tasks, re-timing keyframes, and switching between windows. Mt. Mograph Motion offers over 50 tools that automate these repetitive tasks and elevate your animation. Creating dynamic motion has never been easier.
Price: $99
---
GifGun is an After Effects Script that allows animated GIF creation super simple right out of After Effects. With GifGun, you can easily customize settings, optimize file sizes, and generate GIFs directly from your compositions.
Price: $29.99
---
Auto Crop 3 is an After Effects script that enables you to quickly crop a composition to match the size of its contents. You can either crop the composition at the current frame or analyze the entire composition's content and crop it without cutting off any animation.
Price: $9.99
---
FX Console is an After Effects plugin that adds a dockable panel, allowing you to swiftly locate and apply effects and presets. This tool is highly customizable, offering features such as assigning custom names to effects, adjusting priorities, adding favorites, modifying default FX settings, and much more.
Price: Free
BG Renderer MAX for After Effects allows you to render compositions in the background while retaining complete control. This powerful tool combines multiprocessing, numerous integrations, notifications, and file type conversions, all in one comprehensive solution.
Price: $69.99
---
Unleash the potential of After Effects expressions without the need to write or read a single line of code. Access over 125 pre-built expressions, all ready to use and customizable, each featuring a user-friendly and intuitive interface.
Price: $99.99
---
PQ Grit Kit 2 is an After Effects plugin that offers a huge library of super useable everyday moving textures like paper or card, ink or paint, concrete, woods, scribbles, and sand for blending in After Effects.
Price: $49.99
---
Motion Boutique Newton 3 is an After Effects plugin that introduces realistic physics to After Effects, enabling your 2D composition layers to behave as solid objects that interact with each other, mimicking real-world dynamics.
Price: $249.99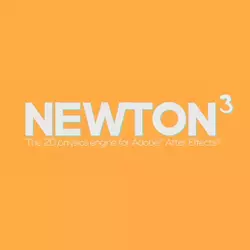 ---
Video Copilot Optical Flares is a popular After Effects plugin that is designed to help visual effects artists add realistic lens flares and other optical effects to their projects. The plug-in offers a wide range of customizable presets that allow users to create a variety of lens flare effects, including natural flares, sci-fi flares, and more.
Price: $118.70
Nodes by Yanobox is a plugin that allows you to create connected motion graphics and abstract particle universes directly inside After Effects. It comes with a preset browser to quickly search and load up one of the 300 animated presets and templates in After Effects with a single click.
Price: $284.05
---
Sapphire After Effects plugins let you create stunning organic looks with over 270 effects and 3000+ presets, a powerful Effect and Transition Builder, and integrated tracking and masking with the Academy Award-winning Mocha
Price: $495
---
Flow is an After Effects plugin that provides an effortless interface in After Effects for customizing animation curves, eliminating the need to navigate the outdated and perplexing graph editor.
Price: $30
---
Flicker Free by Digital Anarchy is a powerful and simple After Effects plugin to remove flicker from videos. The plugin offers a number of presets that you can select for different types of videos. This makes it super easy to remove flicker caused by LED lights, slow-motion footage, drone footage, out-of-sync cameras, and much more.
Price: $149
---
ScaleUp is an After Effects plugin that is capable of enlarging videos by 10 times. However, it can also be used to reduce noise. It uses AI-powered technology to study and analyze the pixels of videos using a neural network to improve quality and reduce noise. It's a useful After Effects plugin that you can get under $100.
Price: $59.99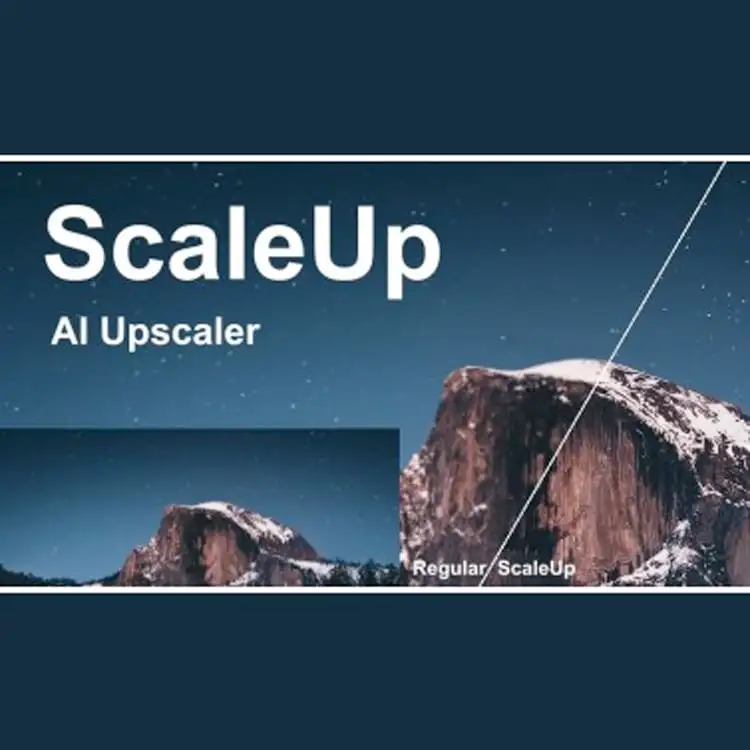 Hawaiki Keyer is an After Effects plugin with two separate keying modules, one for removing green screens and the other for blue screens. It uses an innovative matte extraction algorithm to remove green/blue screens with significantly less effort.
Price: $141.55
---
Mt. Mograph Wander is a powerful media search plugin for After Effects users. It's a search engine that helps you find and collect media easily. With its user-friendly interface, you can quickly browse through vast libraries of Images, Gifs, Emojis, SVGs, and icon packs. It provides fast results sourced from the internet.
Price: $69
---
Blace is an Artificial Intelligence based automatic face detection and blurring plugin for Adobe After Effects. Simply select the faces you want to blur and the plugin will take care of the rest. You can blur the whole face or just the eyes, or completely exclude faces you don't want to blur.
Price: $59.99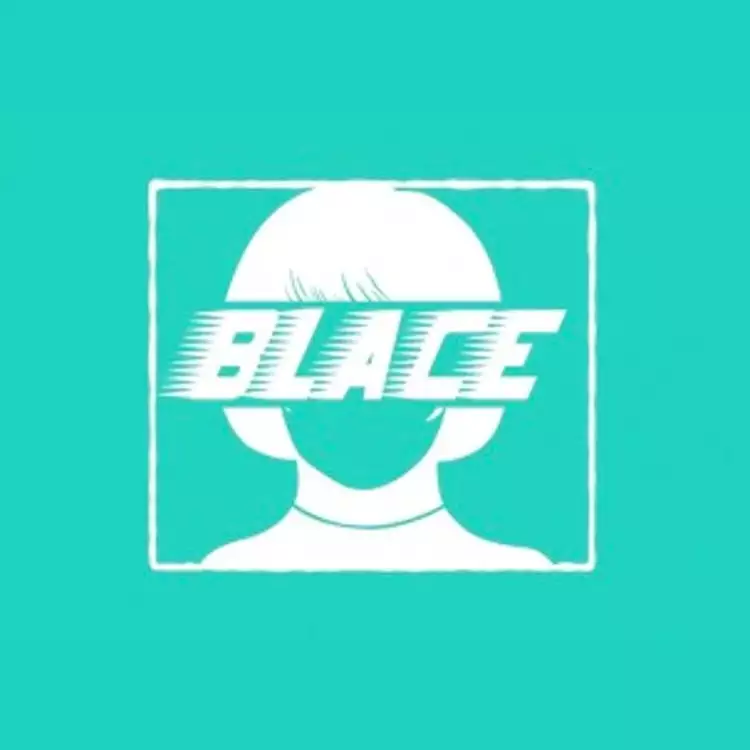 ---
Yanobox Motype is a typography plugin for After Effects for creating animated text and other motion graphic effects. It has more than 250 presets that you can mix and match to create unlimited variations of motion titles.
Price: $189.05
---
With REZup, you can upscale and enhance the quality of your videos directly inside Adobe After Effects. There are two plugins included in this product – REZup Enhance and REZup Resize. Both provide a unique mix of industry-standard video processing powered by machine learning.
Price: $161.45
If you are looking for a media importer plugin for After Effects, then Autokroma Influx might be a good choice. The plugin lets you import tons of new extensions, formats, and codecs in After Effects. For example, you cannot import MKV files directly in After Effects, however with Autokroma, you can do that with a click of a button.
Price: $89
---
Mt. Mograph Boombox is a sound design and audio library plugin for After Effects. The sound library has more than 9500 custom sounds that you can use and sync with your videos. It features a search bar where you can input custom tags to find the perfect audio for your projects.
Price: $89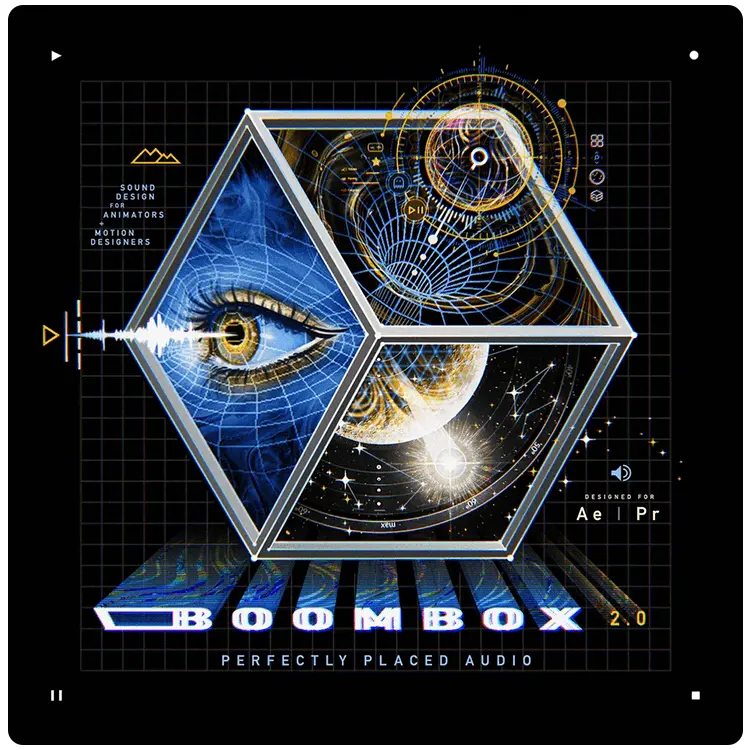 ---
Powered by an advanced chroma keying algorithm, ISP Robuskey is a powerful After Effects plugin for removing green screens. It makes it super easy to cut out the background to create more visually appealing composites.
Price: $427.50
---
Version Raptor is a free After Effects plugin that lets you easily version up your project or comp/sequence. The plugin will detect the last set of numbers and increment it safely through duplication when you make a version number. This way, you can always return to the previous version.
Price: Free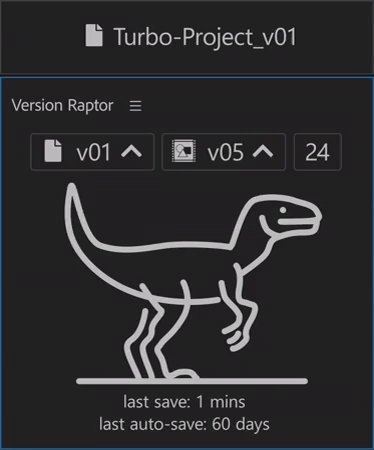 ---
SF Subtitles is a powerful and easy-to-use script that makes it quick and simple to create and add subtitles in Adobe After Effects. With SF Subtitles, you can easily create and style your subtitles, animate them with keyframes, and even control their timing and placement in your composition.
Price: $28
While it is super easy to key out the green or blue screen in After Effects, it is much more difficult to key out other colors. That's where the Composite Brush After Effects plugins come to the rescue. With this plugin, you can easily select any color in your footage and instantly remove it, pulling a successful key.
Price: $99.99
---
AE Face Tools is a face tracking and replacement plugin for After Effects that lets you add face features, filters, and props. It includes hundreds of ready-to-use presets that can be applied with a single click. It is one of the best and most widely used face tracking and replacement After Effects plugins.
Price: $45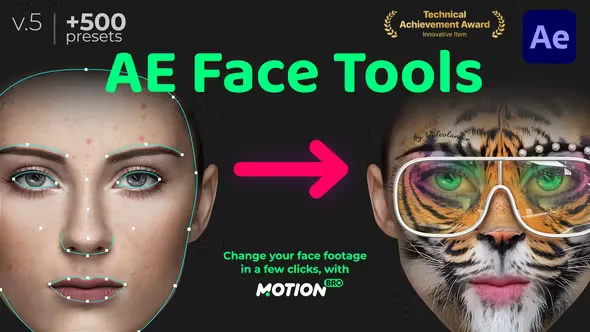 ---
Red Giant Trapcode Suite is the industry-standard package for motion graphics that brings the power of 3D particle systems right into After Effects. There are 11 plugins in this suite – Particular, Form, Mir, 3D stroke, Shine, Starglow, Sound Keys, Tao, Lux, Echosapce, and Horizon.
Price: $999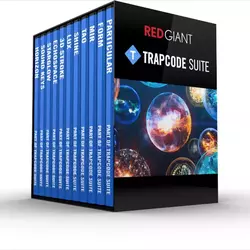 ---
---
LoopFlow is an After Effects plugin that allows animating still images into looped videos, otherwise known as Cinemagraphs or Plotagraphs. You can use it to animate continuous fluid motion like flowing water, billowing smoke, flying particles, fire, hair, fur, fabrics, or patterns.
Price: $49
GEOlayers is an After Effects script that allows you to design and animate maps from various online data sources within After Effects. You can easily draw buildings to After Effects shape layers, highlight country borders, streets, lakes, rivers, places, and regions, animate driving routes, and extrude buildings.
Price: $329.99
---
Lockdown is a plugin for tracking warping surfaces within After Effects. It's perfect for beauty retouching and other challenging cleanup tasks that were previously difficult. Lockdown is truly a game-changer plugin when it comes to motion tracking warping and irregular surfaces.
Price: $249.99
---
Depth Scanner is an AI-based plug-in that automatically estimates depth. It generates depth maps from both still images and videos. The resulting depth map can be used for a variety of post-processing tasks, like adding fog, converting the footage to stereo-3d, and many other image effects.
Price: $99.99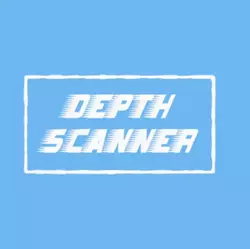 ---
Long Shadows is a free After Effects script that helps you create realistic and natural-looking shadows. It is very easy to use and gives you total control over many settings to overhaul the look of the shadows.
Price: Free
---
This After Effects plugin for removing green screens is powered by Artificial Intelligence and a set of unique features that cannot be found in any other plugin. It uses AI to analyze the scene to create a matte from a salient foreground object, even in the absence of a green or blue screen.
Price: $79.99
Subtitle Pro is a plugin that allows you to create subtitles and captions for your videos in Adobe After Effects as well as Premiere Pro. This plugin offers automated subtitle generation, making it easy to import SRT files or write your own text.
Price: $49.99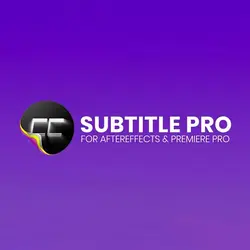 ---
One-Click Titles & Call-Outs Tools is an After Effects Script that when executed allows you to create Lower Thirds automatically. There are many different animations presets available in the script that you can instantly apply to the lower thirds.
Price: $24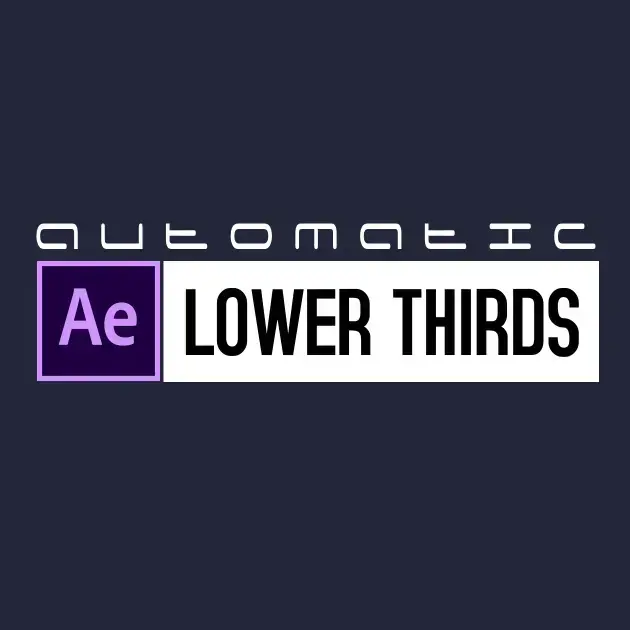 ---
Bendio is an After Effects plugin that allows you to bend layers and easily parent other layers to the bend. It's a quick and straightforward tool that can be used with any type of layer, including rasters and vectors.
Price: $39
---
The Universe is an essential resource for professional video editors, motion graphics artists, and VFX specialists that offers a comprehensive collection of GPU-accelerated effects and transition plugins.
Price: $199
---
Beauty Box is a video retouching plugin for After Effects that lets you smooth out skins and remove other artifacts from videos in real time. It automatically identifies skin tones and creates masks to limit the skin smoothing effect on the skin areas.
Price: $199
This After Effects script is an easy solution to creating perfect whiteboard animations. Auto Whiteboard provides more than 60 drawing options including Marker, Pencil, Pen, Eraser, etc. that can be used individually or in combinations.
Price: $49
---
Folder Setup Script is a free Adobe After Effects Script to automatically create a hierarchy of Folders inside the Project Panel. The script is useful for organizing your After Effects projects.
Price: Free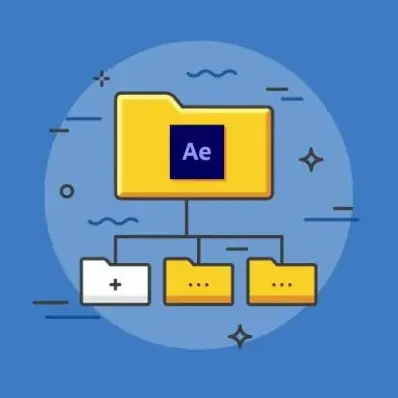 ---
Matte Lock is a free-to-download After Effects script that can automatically highlight text with a single click of a button. All it takes is 3 simple steps to run this script and highlight whatever text you select.
Price: Free
---
Built on top of the Common Extensibility Platform by Adobe, Layer Manager is the most important but missing tool for Adobe After Effects. This script provides a broad range of tools that boost productivity while working with AE layers.
Price: $27
---
Nebulosity is a GPU-accelerated volumetric After Effects plugin that enables you to easily create nebulas, galaxies, clouds, and smoke. It generates volumes using Noise, Layers, and Ramps, which can be colorized using various techniques.
Price: $49
---