A straightforward list of the Top 5 Cinemagraphs apps for iOS and Android – Cinemagraph Pro, VImage, StoryZ, InstaCinemagraph, and Loopsie.
When you take cinema – the moving picture and Photograph – the still picture, and combine them together, you get cinemagraph. They are very similar to animated GIFs but a lot different in mysterious ways.
In a cinemagraph, a whole lot of the image is static while small elements move to give a sense of animation.
It is a living moment in an otherwise still image.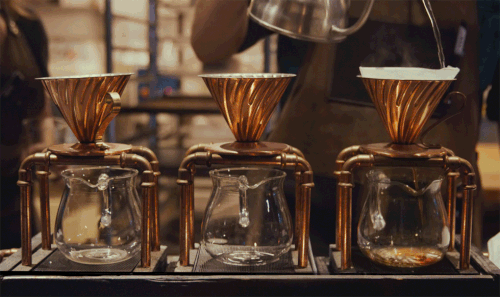 To manually create a cinemagraph, you can record a video and use image editing and compositing software like Adobe After Effects to seamlessly loop frames.
In Adobe After Effects, you can use the mask tool to crop certain areas of the frame where motion is required while time-freezing the rest of the video to create a still frame.
Now, this technique requires much more patience and expertise. However, you can cut things short and use mobile Cinemagraph apps.
All it takes is you download the app.
Read Also: 6 Best Photo Management Software of 2023
2023's Top 5 Cinemagraph Apps
There are many Cinemagraph Apps available on both iOS and Android devices. But you don't need many. You only need one. Let's now take a look at the Top 10 Cinemagraph Apps for iOS & Android.
1. Cinemagraph Pro
Cinemagraph Pro is only available for iOS devices. Capture a video or import one directly from your iPhone or iPad and paint motion to reveal your cinemagraph.
The only downside of Cinemagraph Pro is that it comes with a yearly subscription plan of $999. Although there is a free version you can only export lower-quality videos with a Cinemagraph Pro watermark.
---
2. VImage
VIMAGE is a cinemagraph creator app that lets you animate your image and add hundreds of moving photo effects, presets, filters, and overlays.
The good thing about the VImage Cinemagraph app is that you can do a lot more than just create Cinemagraphs. You can go crazy on your designs and animations with presets, effects, overlays, and audio effects.
VImage is free to use on both iOS and Android. Although there are in-app purchases that add more features on top of the existing ones.
---
3. StoryZ
StroyZ is by far the simplest and most user-friendly Cinemagraph app I've come across. What makes this app special is the double exposure effect achieved with the combination of static images and overlay videos.
Although free to download on both iOS and Android, there are certain features that can only be accessed by paying for StozyZ monthly or annual subscriptions.
---
4. InstaCinemagraph
Available for iOS devices only, InstaCinemagraph is yet another easy-to-use Cinemagraph app. With this app, you can create beautiful Cinemagraphs in just 3 easy steps.
Capture or upload a short video.
After the app processes and stabilizes your video, use the drawing tool to animate or lock parts of the video. For accuracy, use the sliding tool on the right to increase or decrease the size of the cursor. On this screen, you can also activate the infinite loop option.
When you are happy with your work just hit the finish and let the app do its magic.
While it's easy to use, the downside is that InstaCinemagraph is not a free app. There is a trial version but you need to upgrade to a weekly, monthly, or yearly subscription.
Note – InstaCinemagraph is no longer available to download
---
5. Loopsie
Loopsie lets you create stunning Cinemagraphs, 3D Photos, and much more. It is an all-in-one app without any professional equipment. Just a bit of creativity and your photos will come to life with a stunning cinematic effect!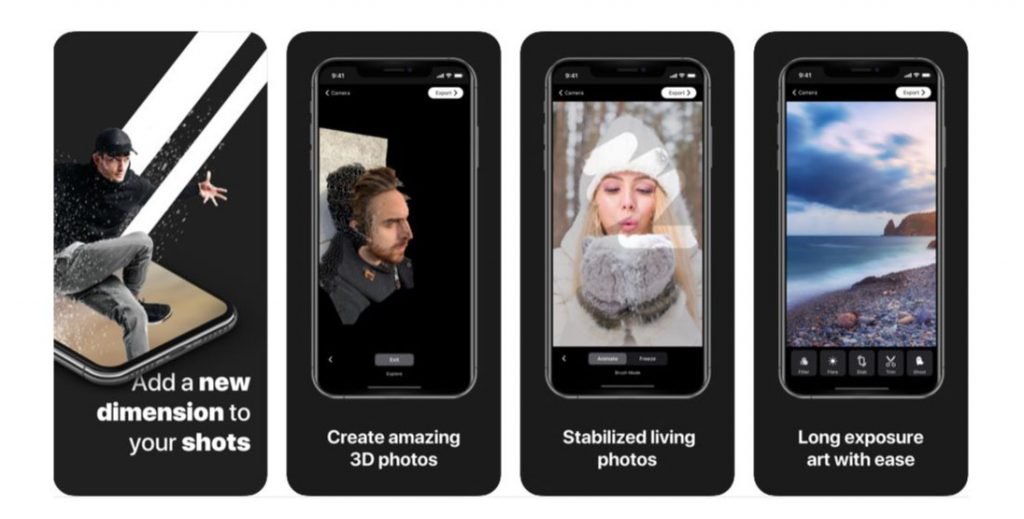 Loopsie is a free Cinemagraph app for both iOS and Android. There are in-app purchases for removing the watermark or exporting higher-quality media.
---
What We Recommend
One of the 5 apps listed above is all you need to create stunning Cinemagraphs. However, We highly recommend Cinemagraph Pro for iOS and VImage for Android users.
Why?
Because Cinemagraph Pro is highly compatible with almost every iOS device. Be it iPhone, iPad, or iMac. Its free version is all you need. We only recommend paying for the app if you are professional.
VImage on the other hand is best suitable for Android users. It is simple and easy to use yet loaded with multiple features. iOS users can also enjoy VImage.
Let us know what application are you planning to use for creating stunning Cinemagraphs. If there is any other Cinemagraph app you think is awesome, share it with us in the comments below.
---