Enhance your 3D modeling and animation workflow with these 8 best Cinema 4D plugins and scripts for under $100.
Cinema 4D is one of the most popular and widely used 3D modeling and animation programs. It offers a number of useful features and tools that allow you to create stunning 3D graphics and animations.
With Cinema 4D plugins and scripts, you can extend its capabilities even further, making it a more powerful and versatile tool. They add new features and tools that are not available in the base software.
Both Cinema 4D plugins and scripts can help streamline your workflow and save time. This allows you to bring your creative vision to life.
In this blog post, we will look at the 8 best Cinema 4D plugins and scripts that you can get for under $100. These plugins and scripts are quite affordable and offer exceptional value for money.
Also, check-out: 10 Best Cinema 4D Plugins For 2023
Some of the links on EditingCorp are "affiliate links", a link with a special tracking code. This means if you click on an affiliate link and purchase the item, we will receive an affiliate commission. The price of the item is the same whether it is an affiliate link or not. Regardless, we only recommend products or services we believe will add value to our readers. By using the affiliate links, you are helping support our Website, and we genuinely appreciate your support.
Pro Shaders 2 by Video Copilot is a collection of 3D shaders for Cinema 4D. It was designed to help artists add realism to their 3D elements, making them look more like real-world objects.
One of the most notable features of Pro Shaders 2 is the variety of shaders included. The collection includes over 300 tiled materials for various surfaces, including metal, glass, plastic, stone, plaster, fabric, concrete, and more.
You can use these shaders to create a wide range of realistic materials. Such as chrome, gold, and more, making it a versatile tool for visual effects artists.
Pro Shaders 2 also includes a wide range of customizable options, which allows artists to adjust the shaders to their liking and create unique materials. The shaders are easy to use, and artists can quickly add them to their projects with just a few clicks.
---
AEC4D PRO is the most advanced Cinema 4D to After Effects importer in the market. It makes it easy and efficient to import complex 3D scenes and animations into After Effects.
The objects you import into After Effects can be updated anytime with the Overwrite Layers feature. Once you update certain objects in Cinema 4D, select them and click on the 'Overwrite Layers' button in the AEC4D Pro user interface. The selected objects will be instantly updated in After Effects.
This Cinema 4D plugin also allows you to import textures, stills, and multi-passes with just one click. It also supports the handling of stage objects, text layers, export "film-offset," export markers, and much more.
AEC4D Pro's advanced import capabilities, coupled with its range of tools and features, make it a must-have tool for anyone working with Cinema 4D and After Effects.
---
Rocket Lasso's Slicer is a tool that allows you to slice up your meshes in Cinema 4D. With the ability to create a series of parallel cuts, Slicer opens up new possibilities for parametric modeling techniques and unique FUI elements.
Slicer's long list of features is designed to be intuitive yet not limiting:
Get clean organic curves by applying the Smooth parameter.
Inflate or deflate the slices from your mesh via Expand.
Offset and loop the cuts automatically via a built-in animated Rate.
Drive exactly where the slices are located via a C4D Matrix object for specific placement and advanced animation.
Output splines as a single object or as a series of layers, unlocking the ability to colorize each segment using a randomized greyscale, full-spectrum, or even take on the color of a Matrix Object.
You can pair Slicer with Clones and Mograph tools to create a more advanced series of cuts. It can even help you create text effects, and cut-recut meshes to your liking.
In short, Rocket Lasso's Slicer unlocks the ability to consistently cut geometry that helps take your Cinema 4D skills to the next level.
---
HD ModelingBundle is a collection of more than 70 scripts that are designed for 3D modeling in Cinema 4D. It aims at reducing clicks and mouse movement to make your modeling work faster and more efficient.
In addition to the scripts, HD ModelingBundle also features a set of shortcuts and a modeling layout for Cinema 4D. They help to make working in fullscreen mode easier and reduce distractions, thus allowing you to focus more on your work.
For a professional 3D artist, HB ModelingBundle is a must-have tool as it can perform multi-step tasks with just one single click.
---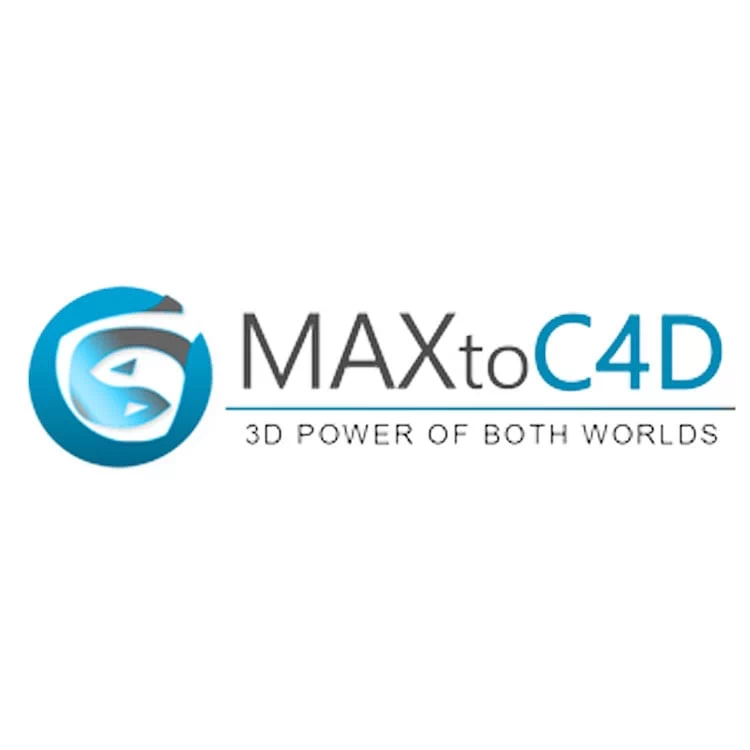 MaxToC4D is a Cinema 4D plugin that allows 3D artists to transfer 3DS Max scenes to Cinema 4D. It eliminates the common problems faced during the import and export, thus saving time and effort in the process.
MaxToC4D is a perfect plugin for those who use both 3DS Max and Cinema 4D.
3DS Max users can send their scenes to Cinema 4D to take advantage of its fast render, objects library, or hair and grass system. On the other hand, Cinema 4D users can model inside 3DS Max for specific tools, features, or .max format models and export them in Cinema 4D.
MaxToC4D can also transfer scenes or models with V-Ray materials. Even if V-Ray is installed on 3DsMax, MaxToC4D can convert V-Ray materials to C4D standard materials, saving time and tedious work.
The plugin also offers automatic transfer from 3DsMax Vray to Vray For Cinema 4D, which tries to get a similar look for the materials and settings, further speeding up the process.
---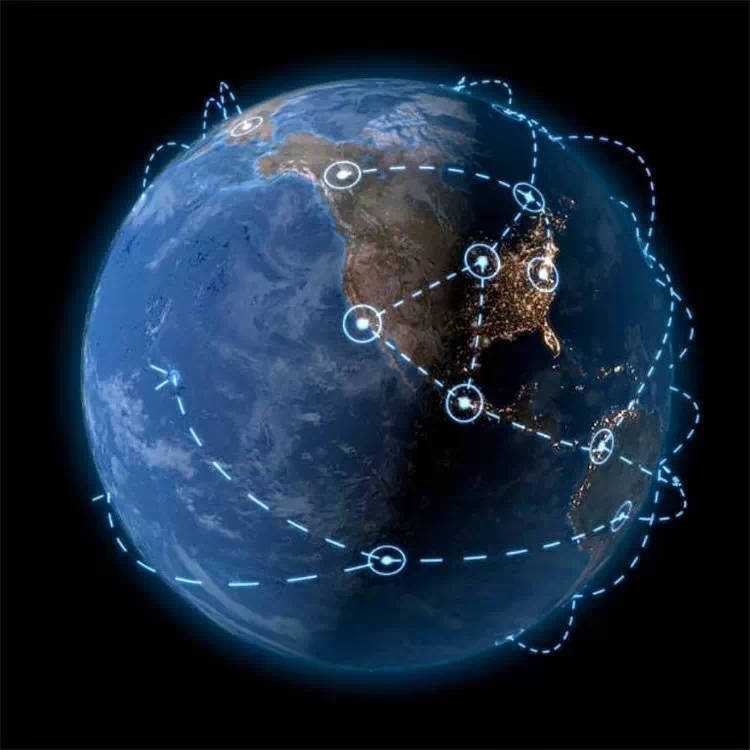 Line-Connection is a plugin that is designed to generate connection lines between selected objects in Cinema 4D. It is a handy tool for 3D artists who specialize in creating infographics, animated maps, and more.
Line-Connection comes with a number of useful features that allows you to create high-quality connection lines with ease.
One of the key features of the Line-Connection Cinema 4D plugin is the ability to connect objects according to the selected order. Each line comes with a handle for easy control, and each point automatically generates a ripple object.
You can easily adjust the thickness and density of the lines, choose between dashed or solid lines, and control the number of segments of the ripple objects. You can also control the start and end time of the connection.
Lastly, the plugin allows you to randomly generate connections or control the number of lines that are randomly generated.
---
Mesh To Spline is a Cinema 4D plugin that allows you to convert meshes into parametric splines. With Mesh To Spline, you can extract splines from any mesh, even animated ones, and place them exactly where you want them.
Mesh To Spline also lets you create complex stylized looks by outlining models, finding hard edges, or simply drawing every single polygon. Additionally, you can speed up renders by using Cinema 4D's native Hair Render or other third-party renderers.
Whether you're working with sweeps, creating Mesh Volumes, or using Cloners and Mograph tools, Mesh To Spline is the perfect tool for generating unique spline setups. And with live links to Selection Tags, facing angles, or even Fields, you have complete control over your designs.
Mesh To Spline also works great with Cinema 4D's Softbody Dynamics, allowing you to keep the spline stuck to the mesh and create fun new animations.
Moreover, you can automatically create looping animations through the Facing Angle and combine Mesh To Spline with Dynamics for even more dynamic animations.
---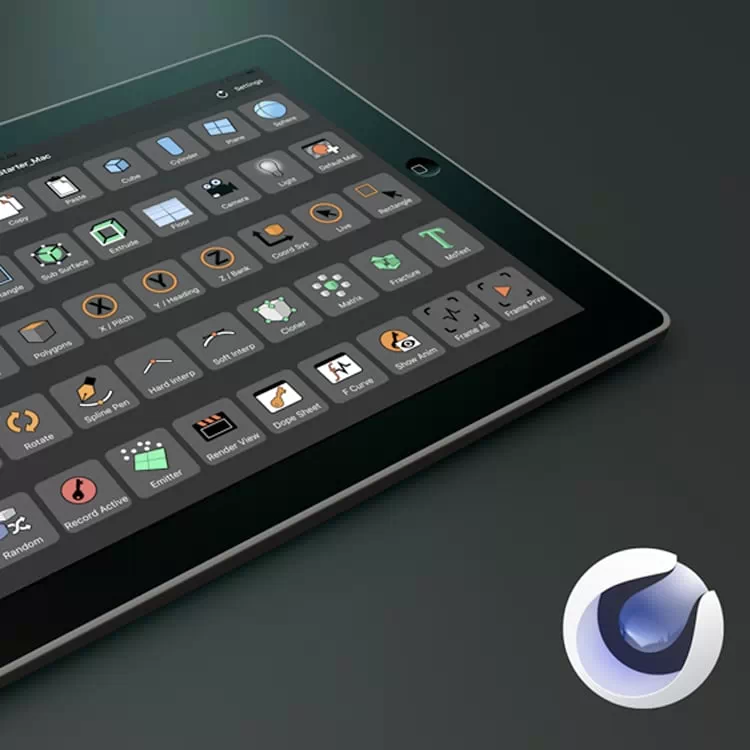 SideshowFX Cinema 4D Shortcut Icons is a must-have for Cinema 4D users who wants to speed up their workflow. It offers 1800 shortcut icons that you can use on a stream Deck device or Touch Portal Software.
The shortcut icons come in two versions: Grey and Transparent background, making them customizable to your liking. It also comes with custom keyboard shortcuts for both Mac and Windows, a 75-page PDF manual, and 3 months of free updates from the date of purchase.
Cinema 4D is a very deep application with many shortcuts and commands to try and remember. With a Stream Deck device or Touch Portal software on your tablet and this icon set you have hundreds of commands at your fingertips.
---