Overlord is an After Effects extension/plugin that can transfer your Adobe Illustrator shapes to After Effects and back in real time.
You might have heard of Adobe Dynamic Link which links together After Effects and Premiere Pro together for sharing compositions and assets between the two programs.
This sort of connection eliminates the need for rendering and then importing the projects in the other program each time you need to make a change.
While working simultaneously with After Effects and Premiere Pro is a thing for video editors, for motion graphic designers, it's Adobe After Effects + Adobe Illustrator.
Illustrator is the most widely used vector-based design and drawing program.
The shapes and elements created in Illustrator can be used in After Effects for creating motion graphics.
Since Adobe Dynamic Link is not supported between Ae and Ai, you need to export the Illustrator project as a file and then import it into After Effects.
However, Adam Plouff and his Battle Axe Co. came up with a solution and created an After Effects plugin/extension – Overlord.
What Is Overlord?
Overlord is an extension/plugin for After Effects that can transfer your Adobe Illustrator shapes to After Effects and back in real time.
According to the developer – Overlord is an invisible connection system; a mystical portal between Illustrator and After Effects.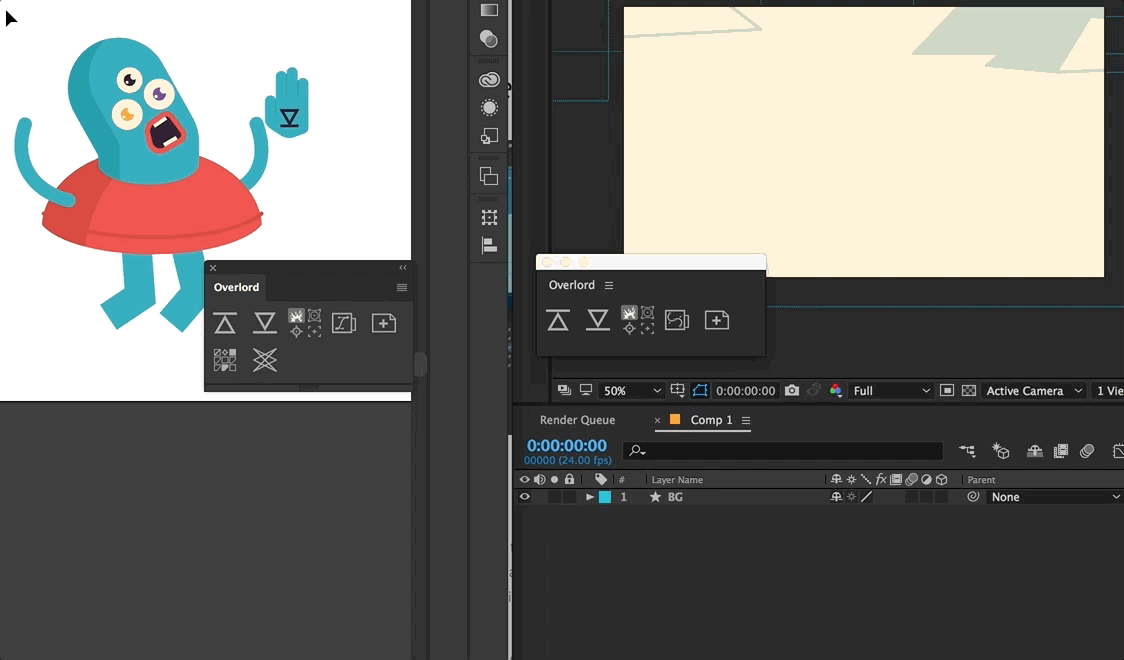 With Overlord, Illustrator and After Effects feel like companion programs as you can transfer shapes between the two without importing, converting, or redrawing.
Once you install the extension, you'll get two UI panels. One in After Effects and the other one in Illustrator. These panels can be used to PUSH and PULL the shapes between the two programs.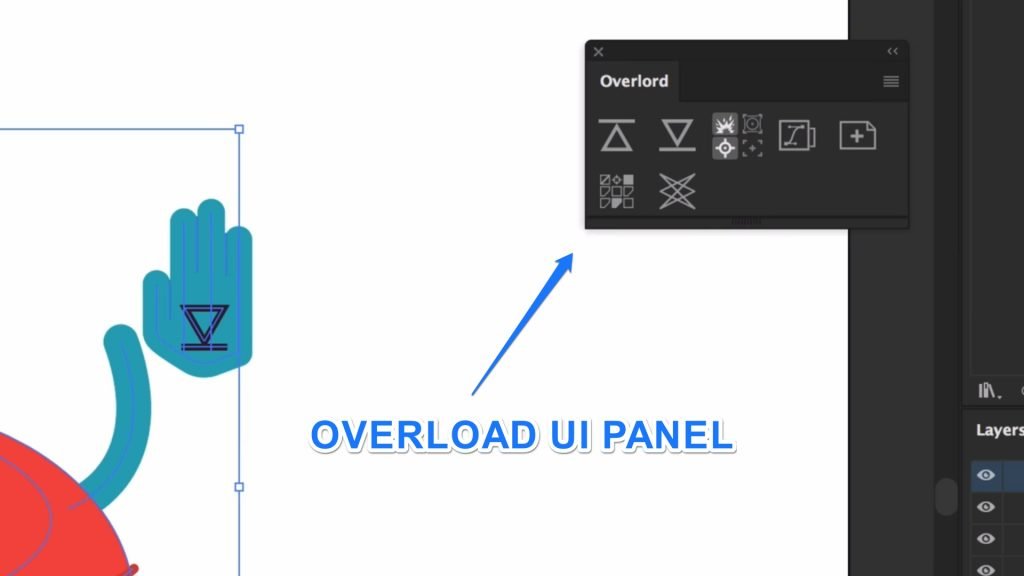 To make Overlord work, you need to have both panels open to create the link between the apps.
However, with the new update, only one panel is required.
For example, if you ever find yourself only pushing shapes from the Illustrator and never touching the After Effects panel, go ahead and close it.
Overlord Features
Illustrator > After Effects – This is the core mechanic of Overlord. Select the shapes you want in Ai, regardless of layering, and transfer them to Ae.
After Effects > Illustrator – The vector editing tools in Illustrator are a lot easier to use than twirling menus in shape layers so Overlord allows you to send shape layers back from Ae to Ai for editing. This will effectively allow Illustrator to be used as the drawing interface for shape layers.
Gradients – The standard Illustrator file import does not support gradients and just turns the layer grey. However, with Overlord, you can now transfer gradients from Ai to Ae.
Split Layers – Split shapes into separate layers during transfer and preserve the object/group naming you spent so much time on.
Import Guides – You can transfer baselines and proportion grids with a click. This feature is also unavailable to the standard Ai file import.
Compatibility
Overlord After Effects extension/plugin is compatible with Adobe After Effects & Adobe Illustrator CC 2014 and all the above versions.
Pricing
Overlord is available from Battle Axe Gumroad right now, at a cost of $45 per license.
---