Discover the ultimate collection of the 40 best Final Cut Pro plugins for 2024 that will transform your video editing experience.
It is always important to have the right set of tools at your disposal to create professional-looking videos. Though Final Cut Pro offers a wide range of features, third-party plugins take it to a whole new level.
In this listicle, we have curated the 40 best Final Cut Pro plugins that will allow you to unlock more creative possibilities and help achieve breathtaking results. From visual effects and color grading to audio enhancements and motion graphics, these Final Cut Pro plugins cover a diverse range of functionalities.
All the FCP plugins listed are handpicked from reputable sources and tested thoroughly by our team members.
---
Some of the links on EditingCorp are "affiliate links", a link with a special tracking code. This means if you click on an affiliate link and purchase the item, we will receive an affiliate commission. The price of the item is the same whether it is an affiliate link or not. Regardless, we only recommend products or services we believe will add value to our readers. By using the affiliate links, you are helping support our Website, and we genuinely appreciate your support.
---
Neat Video Pro is a powerful noise-reduction plugin for Final Cut Pro. It uses a combination of complex mathematical algorithms and wavelet-based techniques to reduce noise from videos while preserving true details and colors.
---
Flicker Free by Digital Anarchy is a powerful and simple Final Cut Pro Pro plugin to remove flicker from videos. The plugin offers a number of presets that you can select for different types of videos. This makes it super easy to remove flicker caused by LED lights, slow-motion footage, drone footage, out-of-sync cameras, and much more.
---
Red Giant's Magic Bullet Suite is a collection of professional video editing and color-grading tools that are widely used in the film, television, and video production industries. It is designed to enhance the overall look and quality of videos, giving them a cinematic and polished appearance.
---
Hawaiki Keyer is a Final Cut Pro plugin with two separate keying modules, one for removing green screens and the other for blue screens. It uses an innovative matte extraction algorithm to remove green/blue screens with significantly less effort.
FxFactory Pro is a powerful tool designed specifically for Final Cut Pro. It offers a vast collection of visual and audio effects plugins that can enhance your video editing experience. With FxFactory Pro, you can customize and enhance your projects with a wide range of professional-grade effects, all within the Final Cut Pro environment.
---
Yanobox Motype is a typography plugin for Final Cut Pro for creating animated text and other motion graphic effects. It has more than 250 presets that you can mix and match to create unlimited variations of motion titles.
---
With REZup, you can upscale and enhance the quality of your videos directly inside Final Cut Pro. There are two plugins included in this product – REZup Enhance and REZup Resize. Both provide a unique mix of industry-standard video processing powered by machine learning.
---
This audio vocal plugin pack by Editors Keys is designed to easily improve vocals. It contains 16 drag-and-drop filters for Final Cut Pro for a range of audio effects. The filters can also be further adjusted as per your requirements.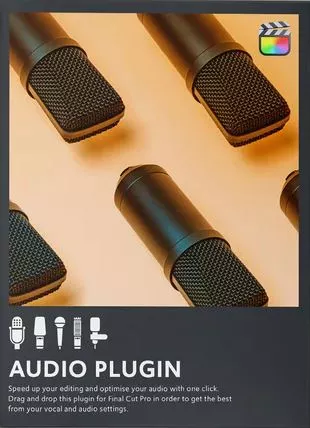 ---
Hawaiki Autofix is a Final Cut Pro plugin that helps you restore dead pixels in your video footage. It is powered by intelligent content-aware technology and plenty of other flexible tools to paint in the missing pixels.
---
CineMatch by FilmConvert is one of the most widely used Final Cut Pro plugins for color correction and color grading. It features intuitive color tools, tailored to your specific camera model for a much faster and easier grading. You can also use this plugin to apply color-grading LUTs to your footage.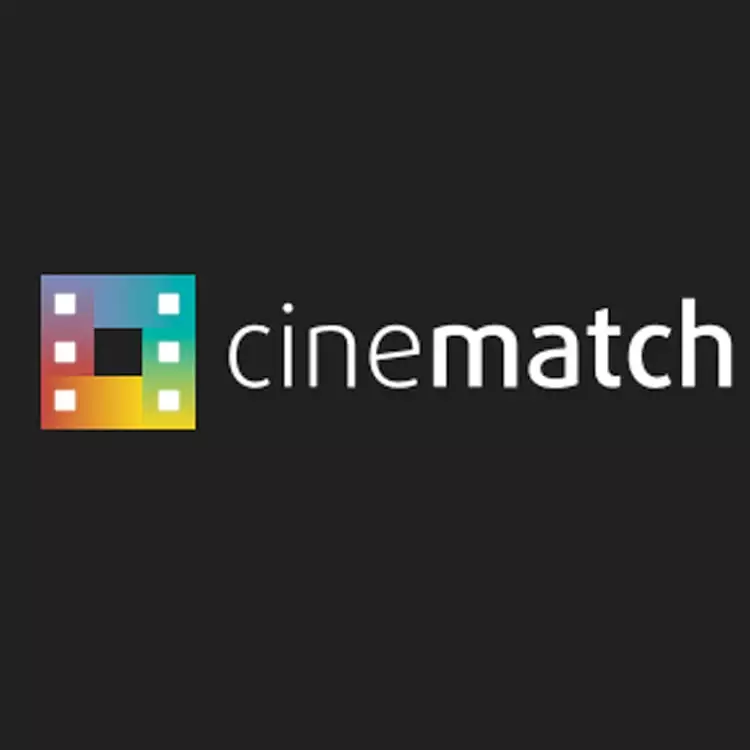 ---
MotionVFX is one of the leading creators of Final Cut Pro plugins. On their website, you can get plenty of useful plugins such as typography, titles, Lower Thirds, LUTs, animated elements, and an MKBHD-inspired motion graphic assets pack.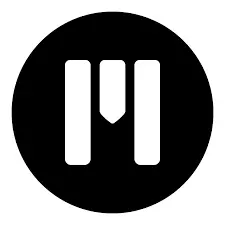 ---
CrumplePop is an audio restoration suite for Final Cut Pro that includes 8 plugins for fixing the most common audio problems. With it, you can easily remove echo, fan noise, wind noise, mic rustle, and plosives, as well as automatically level the sound.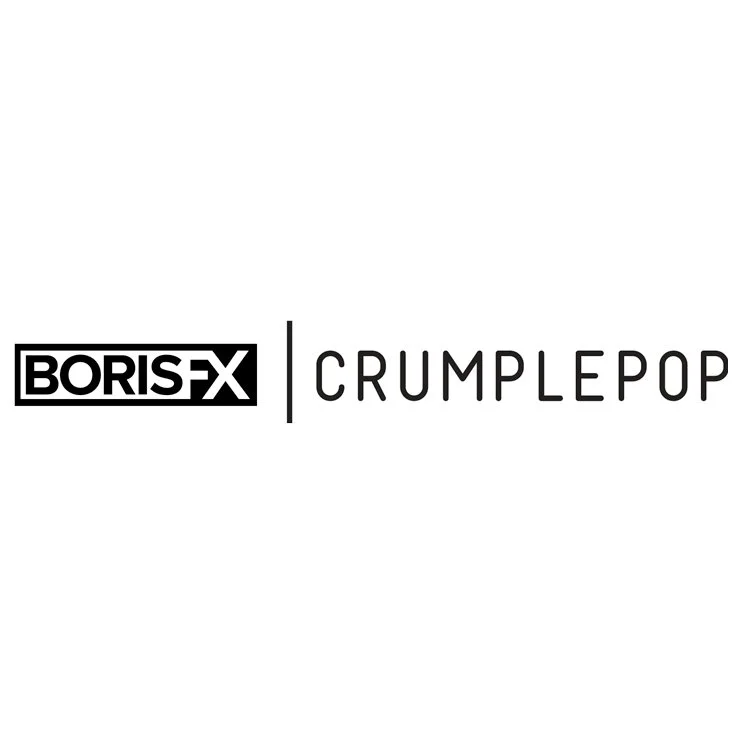 Nodes by Yanobox is a plugin that allows you to create connected motion graphics and abstract particle universes directly inside Final Cut Pro. It comes with a preset browser to quickly search and load up one of the 300 animated presets and templates in Final Cut Pro with a single click.
---
Beauty Box is a video retouching plugin for Final Cut Pro that lets you smooth out skins and remove other artifacts from videos in real-time. It automatically identifies skin tones and creates masks to limit the skin smoothing effect on the skin areas.
---
Powered by an advanced chroma keying algorithm, ISP Robuskey is a powerful Final Cut Pro plugin for removing green screens. It makes it super easy to cut out the background to create more visually appealing composites.
---
AEJuice Final Cut Pro Bundle is a collection of 36 amazing products for creating all kinds of different effects and elements in Final Cut Pro. The products in this bundle cost $3034 when purchased separately, however, the bundle costs only $149.
---
Syncaila is a professional tool for video editors, which performs fully automatic synchronization of video and audio footage from multiple cameras and recorders. The goal of this plugin is to free an editor from manual synchronization when dealing with multiple takes from multiple cameras and recorders.
---
Keyper harnesses Machine Learning to seamlessly extract people from backgrounds without greenscreens. While not a substitute for special effects tools, it enhances imagery by applying distinct filters to subjects and backgrounds. Create captivating 3D photos and parallax effects effortlessly.
---
Digital Anarchy's Light Wrap Fantastic accelerates blue/greenscreen compositing to perfection. As an affordable standalone plug-in, it enhances blending by mimicking background light.
---
CoreMelt SliceX for FCPX offers instantaneous shape motion tracking on the Final Cut Pro X timeline. Simply sketch a shape, press track, and harness Mocha's Academy Award-winning planar tracking prowess. Use the accurate mask to color correct, blur, pixelate, or sharpen specific image areas, granting unparalleled precision and control.
---
Elevate your content effortlessly using osmFCPX AddMotion. Enliven text, graphics, and media by making them move, pop, and swing, crafting a distinct style within Final Cut Pro. Achieve dynamic visuals without the hassle of keyframes.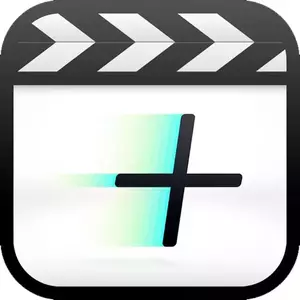 ---
Luca Visual FX Light Kit delivers 16 elegant plugins, providing an expansive suite of light and image enhancement tools. Now accessible for users of Final Cut Pro X, it's your gateway to a world of refined visual effects and polished imagery.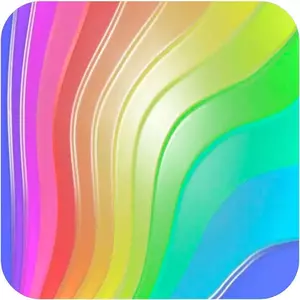 ---
Discover split-screen finesse with Hawaiki AutoSplit, a versatile plug-in tailored for creation and animation. Seamlessly integrate with popular Final Cut Pro X to elevate your editing and compositing experiences with unparalleled ease and precision.
---
HySky is an FCPX effect plugin that instantly infuses dramatic sky effects. Whether you've shot with polarising or graduated ND filters, HySky enhances your footage with added drama, capturing that signature TopGear style. Turn ordinary into extraordinary with a simple touch.
---
Polaric GetSTOMP elevates your typography game in Final Cut Pro X with rapid, fun titling templates. Dive into elegant designs and dynamic animations crafted exclusively for FCPX users. Add flair to your projects with sophisticated and animated text in no time!
---
Ulti.Media Transcriber streamlines your subtitle creation. Simply drag and drop your video, choose the language, and hit transcribe. It impeccably syncs subtitles with your footage, making video accessibility effortless.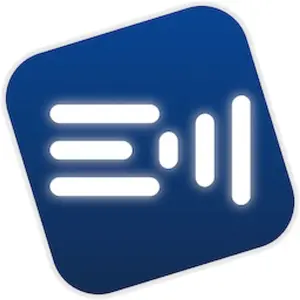 ---
Elevate your tutorials with FxFactory MarkUp, tailored exclusively for Final Cut Pro. Annotate screen captures and video presentations effortlessly, utilizing animated tools that spotlight and enhance instructional content. MarkUp ensures your viewers' focus remains right where you want it, making learning more engaging and effective.
---
Experience artifact-free clarity with Image Sharpener for Final Cut Pro X. Elevate your videos beyond the traditional Apple Sharpen and Unsharp Mask filters. With pristine enhancement tailored for all your visuals, Image Sharpener delivers unmatched sharpness effortlessly.
---
Cineflare Auto Text Box for Final Cut Pro streamlines titling. Simply place a title on your timeline, and watch as the text box intuitively resizes. Skip the hassle of manual dimensions, resizing, and alignment.
---
Experience authentic hand-held visuals with Cineflare Hand Held for Final Cut Pro. Infuse your footage with natural movements, swift zooms, and focus-finding effects. From lens shifts to whip pans and bumps, achieve realism effortlessly.
---
FilmConvert Nitrate imbues digital footage with the color and grain of 19 curated film stocks. Designed for seamless integration, it allows filmmakers to emphasize artistry over tech, ensuring optimal compatibility with digital camera sensors in just a few clicks.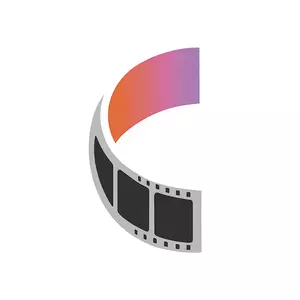 ---
With FxFactory Face Blur, effortlessly track, blur, or pixelate faces in Final Cut Pro. Go beyond faces -use the integrated Object Blur plug-in to obscure any item or feature in-frame. Achieve privacy and style seamlessly, without manual tracking hassles.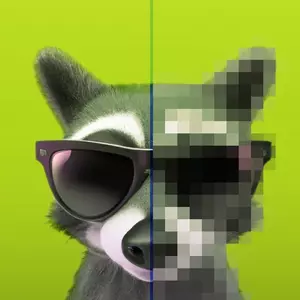 ---
Yanobox Storm is a cutting-edge plugin that creates detailed organic shapes and animated 3D surfaces quickly. It's the go-to tool for editors and designers wanting fast and impressive 3D visuals.
---
With SUGARfx Subtitles 4, you can add permanent burnt-in subtitles to your finished movie in Final Cut Pro or export them to multiple formats, making it one of the most versatile subtitles tools available today.
---
omotion Instant Animator for Final Cut Pro simplifies animation. With multi-purpose presets, animate text, graphics, or craft image transitions effortlessly. Just drag and drop to bring your visuals to life, eliminating complex processes.
---
Universe is the go-to resource for professional video editors, motion graphics artists, and VFX specialists looking to get the most out of their projects. With a collection of GPU-accelerated effects and transition plugins, Universe helps you create stunning visuals with ease.
---
CoreMelt Lock & Load X offers unparalleled stabilization for Final Cut Pro X. This swift and sturdy stabilizer is tailor-made for film and video footage, featuring an automatic rolling shutter calculation. Achieve smooth, professional-grade visuals effortlessly with Lock & Load X at your side.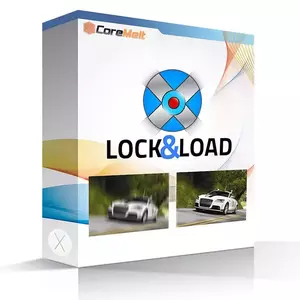 ---
PremiumVFX Camera Tools is a powerful plugin that provides users with realistic camera effects and movements for post-production. With fully adjustable controls including position, rotation, angle, depth of field, camera shake, blur effects, and viewfinders, users can effortlessly enhance their videos.
---
The Boris FX Continuum Magic Sharp filter is a state-of-the-art image enhancement tool. Magic Sharp goes above and beyond any other image-sharpening filter available today. Get razor-sharp results without any unwanted image contouring.
---
Coremelt Paint X, powered by the award-winning mocha, is the ultimate touch-up tool for Final Cut Pro. Effortlessly remove skin blemishes, and unwanted objects, or apply digital makeup.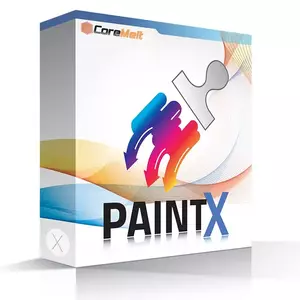 ---
Also, check out:
---