Become an After Effects pro with almost no money. Here's a list of sources worth checking out where you can learn After Effects for free.
You might have heard it before – "Money can't buy happiness". What else you cannot buy with it is "Knowledge". The fact is, you don't require money to learn everything.
With money, you can go to a college to learn something specific but in this era of Information Technology, everything is available on the Internet, most of which is absolutely FREE.
A survey was conducted among 1,066 internet users out of which 80% of users say the internet has helped them learn new things. (source).
In my 4 years of blogging and editing career, Internet has helped me learn something new every single day without even spending a single dollar. OK! I do shell out money to pay my Internet bills. But that's negligible.
When it comes to learning a software, you need that software installed and running on your computer. Free software are free to use while paid ones, well you have to break your piggy bank for sure.
Coming back to title of this article – "How to learn After Effects without breaking your piggy bank". After Effects is expensive software and you need to break into a bank, not a piggy bank.
If you are someone like me who is always broke with no money, you might be thinking – "If After Effects is so expensive, I will never be able to learn it".
Well, you are wrong. After Effects comes with 30 days trial period which is enough to learn it. The fact is, you won't become a pro like me Andrew Kramer in 30 days but trust me, you'll learn a lot.
If you are a student, there is a deal for you. You can save at least 60% on all Adobe Creative Cloud applications. For just $19.99 USD, you get the entire collection of 20+ apps.
I was never able to learn After Effects like a pro but there are 100 things that I learned about this awesome software. I simply made this list as both a way for me to self-reflect and hopefully, you can find some of these tips helpful.
Websites & Resources Where You Can Learn After Effects For Free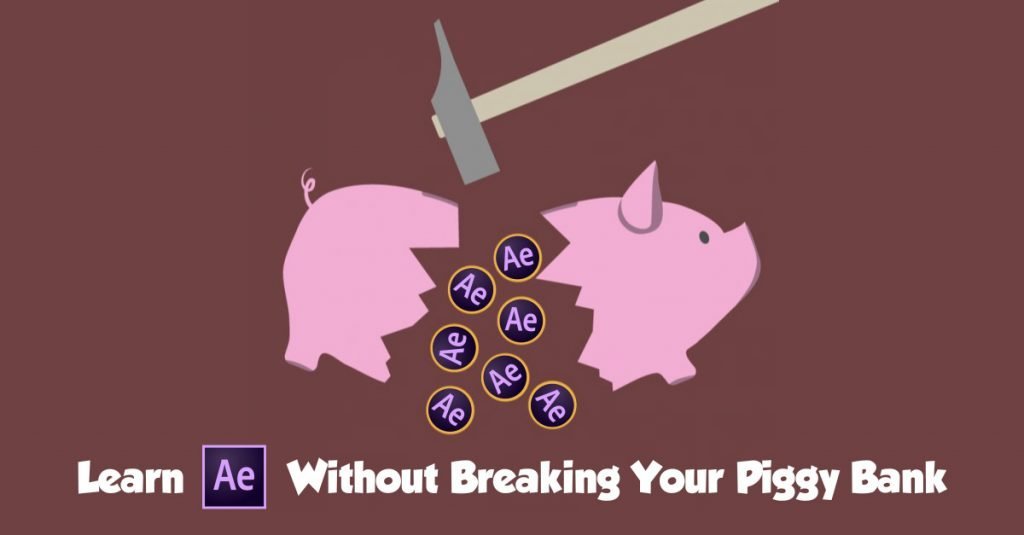 Reddit helped me learn a lot from a community of talented After Effects users. Recently I came across a list of free sources posted by a user Krystal_TV where a newbie can learn After Effects like a boss.
Last but not the least, keep exploring and experimenting with the software. If you want me to include other free After Effects learning sources to this list, please post in the comments below.