As an Adobe Professional, Visual Effects and Motion Graphics artist, your job is to deliver high quality content to your clients as fast as you can and in the shortest time possible.
We all need money for our daily needs and with your After Effects Templates and Skills, you as a Motion Graphics Artist can earn money online as well as offline.
There are various ways by which you can earn money, working as a freelance is the hardest of all but it guarantees you a decent amount of money.
Other ways are selling After Effects Templates on online Marketplace like Videohive and Motion Elements, Taking Workshops, creating and selling stock footage and images, Creating a tutorial website and monetizing it with advertisements, working in a Studio, etc.
But, before you earn money, you have to earn reputation. Your client should be fully aware about your skills, knowledge and it's your job to let them know that you are the one who can animate their logo, or create an advertisement or any sort of Motion Graphics work.
You can earn reputation by promoting yourself, your work and your skills. Before we jump into the money section, let's take a look at few points you could adopt to promote yourself as an Adobe Professional and Motion Graphics Artist.
Promoting Yourself to  build a healthy reputation
Create a Showreel
The first major step in promoting yourself is to get your best work in place and creating a Showreel. A Showreel is a video which acts as your resume when a client wants to hire you.
Generally, you send the showreel to your client or show them in person so that he/she can decide whether you are up to their expectation or not.
Make sure you only keep your best work in the showreel. Keep it short and simple, include breakdown videos as well.
Don't stick to a single showreel, instead create multiple different types of showreels and decide which one to show to a specific client according to his/her needs.
Get yourself a Website
A Website is a great way to promote yourself online since there is a large community of people who are searching for artists online.
Contact an SEO (Search Engine Optimization) expert and ask him/her to optimize your website for search engines and local search queries so that the people searching for a Motion Graphics artist near you can find your website.
Create a portfolio page on your website and upload your best work. Every client wants to see your work before he/she contacts you.
Add a contact page on your website, mention your phone number, email address and if possible, add a contact form too.
Sign up for the Google Adwords program so that your website can be visible to the people searching for an artist at the top of Google Results.
Also, add your website link in your Email Signature.
Create a Facebook Fan Page
These days, Facebook fan page is the best way to promote yourself. Create a fan page as an artist and ask your friends and contacts to like it. You can promote your fan page by creating an advert too.
Add your Facebook page link on your website and also include it in your e-mail signature.
Advertise on Local Newspaper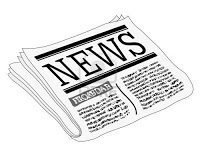 Your local newspaper is the best way to attract clients. Let them know about your presence in the city. It is the best method to promote yourself as your target audience will the local people, organizations, companies and brands. They will surely contact you if they want a project to be done.
Apart from all the above promotional methods, make sure you get a business card.
Now you gained some Reputation, It's Time to Earn Money
Work as a Freelancer
Working as a freelancer will give you lots of opportunities to build a profile, meeting with new people, Learn something new everyday and test your skills.
A freelancer is basically an individual who works all by himself. Now, working as a freelance can be both Online and Offline.
There are website like Freelancer.com, Fiverr, AirTasker and a few others as well where you can sign up and complete projects for people who advertise there.
Working offline includes working for local people, organizations, colleges, etc.
There is a decent amount of money in working freelance and you don't need to share the profits with anyone else. You can work from wherever and whenever you want.
Create and Sell After Effects Templates Online
Around Thousand's of people are searching for After Effects Templates online every day and there are website's like Videohive and Motion Elements where you can actually sell your After Effects Templates and make some real money.
By uploading your templates on both these website's, it is possible enough that someone will actually buy your template.
Make sure your Templates are well organized for others to understand, include all the stock images and videos which are required by your template.
The Money you earn by selling the templates will be transferred to your PayPal account from where you can then transfer it into your bank account.
Organize Workshops
Organizing Workshop  is a very good method to earn money offline. You believe it or not, people are actually interested in attending workshop where they can learn basics of something, in your case, it's Motion Graphics/Visual Effects.
Organize a 45-60 day workshop, teach basics and intermediate techniques of After Effects or Photoshop. Make sure you charge a nominal amount of money.
Create a page on your website and add detailed information about the workshop, including the things you will teach, duration, fees, etc.
Create Online Tutorials on your Blog and Monetize it with Advertisement
People interested in Motion Graphics search for online After Effects Tutorials. If you have the knowledge, share it with those who want it.
Create a separate Blog section on your website and create a tutorial once or twice in a week.
Monetize the site with programs like Google Adsense or Infolinks (Google Adsense recommended). Trust me, if you create unique and quality tutorials, you will earn money from the Blog too.
Create and Sell Stock Footage and Stock Images
Stock Footage and Stock Images can also help you earn money online. Again, website's like Videohive and Motion Elements provide you are platform to sell such content.
Start Teaching in a Motion Graphics School
Though you need a strong Showreel to present yourself, If you have the skills, you can easily get a job in a Motion Graphics School.
Work in a Visual Effects Studio
If you want to earn money like a boss, then simply work in a Vfx Studio. Your Showreel is the ticket to enter the studio and start working like a professional. You will get better and bigger projects and ultimately higher amount of money.