What to chroma key like a professional? Just use one of these 5 best Premiere pro plugins for removing green screens and blue screens.
In Visual Effects, the process of chroma keying is a widely used technique to combine or composite multiple layers of footage in one single scene.
What we usually see is the actors and objects in front of a green or blue screen. Later in post-production, the green or blue screen is removed and replaced with a background plate and other effects.
But how do they remove the green screen? The answer is simple – by using a chroma key plugin.
Every compositing software comes with its own chroma key plugin. In Adobe After Effects, it's called the Keylight Effect.
While After Effects is the most widely used compositing software, there are a lot of people who do green/blue screen work in Premiere Pro as well.
However, Premiere Pro's keying options are very basic and it is nowhere near as fine as AE's Keylight effect.
Now the good news is that there are a number of third-party Premiere pro plugins that you can use to remove green screens and achieve high-quality professional results.
Most of these plugins use advanced algorithms to analyze your footage to remove green/blue screens, color spills, and other visual artifacts.
We have personally tested a few of them to come up with the 5 best Premiere Pro plugins for removing green screens and BLUE SCREENS as well.
Take a look!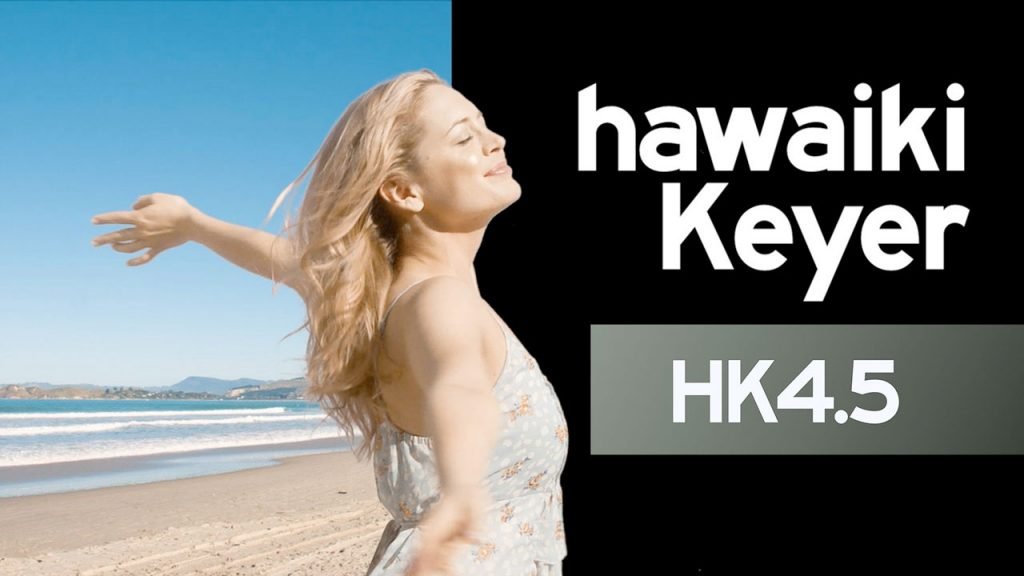 Hawaiki Keyer is an Adobe Premiere Pro plugin with two separate keying modules, one for removing green screens and the other for blue screens.
It uses an innovative matte extraction algorithm to remove green/blue screens with significantly less effort.
This Premiere Pro plugin comes with a whole range of industry-standard features to help you key out green and blue screens even more accurately.
Screen Clean
A lot of times you will end up with a poorly lit green or blue screen that requires a lot of manual work to remove.
However, Hawaiki Keyer comes with a Screen Clean feature that intelligently analysis the green or blue screen to remove any defects and create an even screen.
Once the background screen is clean and even, you can go ahead and use the keyer to remove it with greater finesse.
Mask Tracking
The mask tracking feature tracks moving objects in your shot to automatically create a keyframed mask around the subject. This helps in getting rid of any unevenly lit screens that are hard to key out.
Background Match
Background Match is a feature that really helps give realism to your scene by blending the keyed-out green screen footage with a background plate.
It works by brightening or darkening the foreground edge pixels to match the background.
You can use the background match feature along with the light wrap technique (softening the hard edges of the keyed-out object to make the scene look like a single layer than a series of layers stacked on top of each other) to give realism to your scene.
Other Core Features
Some of the core features of the Hawaiki Keyer Premiere Pro plugin for removing green screens are:
GPU accelerated for super-fast performance.
Spill suppression, a unique edge control system, and light wrap tools make your scene look real.
Multiple view modes make it easy to extract the perfect matte and monitor the edge control system.
Color correction tools for high-quality grading of the final key along with balance options for correcting the foreground.
Denoise options for removing video noise from your scene.
Compatibility: Hawaiki Keyer is compatible with Adobe Premiere Pro CC 2015.3 and above versions. It is also available for Final Cut Pro X, Apple Motion, and Adobe After Effects.
Price: $99
If you are looking for an easy-to-use Premiere Pro plugin for removing green screens, then take a look at 36Pix Cinematte Automatic Keying.
Once installed, you just need to drag and drop the effect on your green screen footage layer. You don't even need to select the background layer as the plugin does it automatically.
It also adjusts the colors automatically to remove the spill which is the amount of green in the foreground edges that reflects from the green screen.
This Premiere Pro green screen removal plugin is powered by an advanced hair-preserving algorithm that results in a very high-quality key around the hair.
You can also generate a clean plate, denoise the footage, and preserve reflections and transparency in glass and similar objects.
Features
Automatic background detection and removal
Automatic color correction to remove the spill
Built-in denoiser
Clean plate generator
Advance hair algorithm
Preserves reflections and transparency
Comprehensive workflow
Free support and updates
Comes with documentation and video tutorials
Compatibility: 36Pix Cinematte Automatic Keying is compatible with Adobe Premiere Pro CC 2015 and above on Microsoft Windows 7 or later. It is also compatible with Adobe After Effects.
Price: $79
This Premiere Pro plugin for removing green screens is powered by Artificial Intelligence and a set of unique features that cannot be found in any other plugin.
It uses AI to analyze the scene to create a matte from a salient foreground object, even in the absence of a green or blue screen.
No manual clean plate, color selection, or roto brushing is needed. Just run the plugin and everything is taken care of automatically.
In the case of a green screen, it uses the power of AI to key out the foreground, remove the spill, and soften the edges to blend the scene with the replacement background.
The only downside of using this green screen Premiere Pro plugin is that the AI is mostly trained to key out humans, so it may not produce satisfactory results on other objects.
Features
Powered by Artificial Intelligence
Removes background and creates a transparent matte from a salient foreground object
Removes foreground objects to create a clean plate
AI-based chroma keying for one-click removal of green screens
Compatibility: Goodbye Green Screen is compatible with both Adobe Premiere Pro and Adobe After Effects CC 2020 or later versions.
Price: $79.99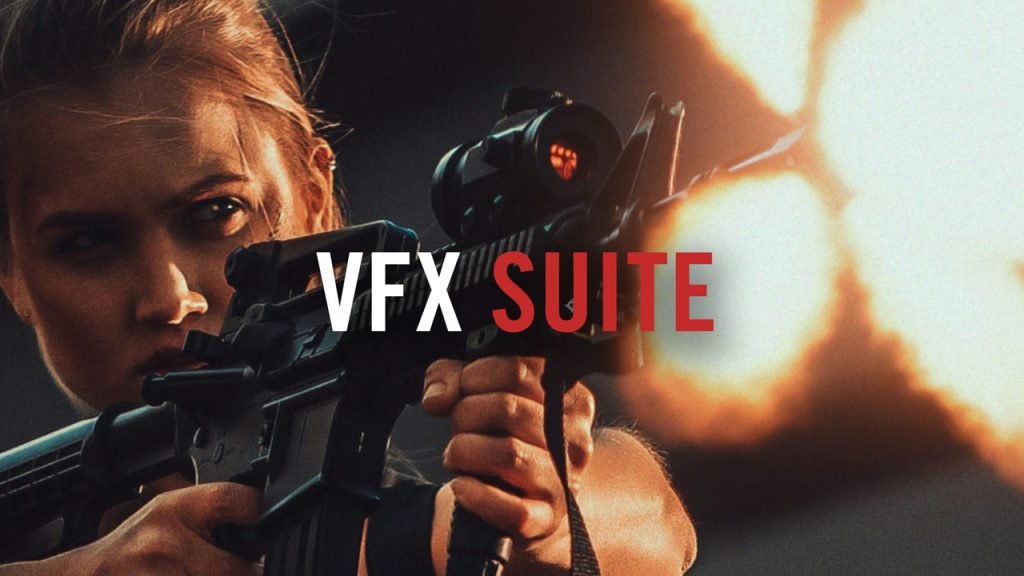 Red Giant VFX Suite is an industry-standard set of tools and plugins for editors and filmmakers. It features a set of 10 tools, including a powerful chroma key tool for removing green or blue screens.
This chroma key tool, called Primatte Keyer is an automatic chroma-keying system that can regularly pull a perfect key with a single click.
It has been used by some of the top industry professionals in a number of Hollywood blockbusters.
This Premiere Pro plugin for removing green screens comes with an intuitive user interface and clean-up tools to easily separate your background and foreground.
Once the keying process is done, you can use the included VFX Supercomp for seamless composites.
By using Supercomp, you can make light and other atmospheric effects interact with all of your layers to achieve a high level of realism.
The only downside is that it comes with a huge price tag since you need to purchase the entire Red Giant VFX Suite to use the Chroma Key plugin.
Features
Fast and automatic chroma keying
Achieve realistic results by using in combination with Supercomp's post-keying tools
Includes 9 other plugins for industry-standard visual effects compositing
GPU accelerated for 3 times increase in performance
Intuitive user interface and unique clean-up tools to separate your background from foreground
Compatibility: Red Giant VFX Suite is compatible with Adobe Premiere Pro CC 2018 and above versions.
Price: €935.00
Powered by an advanced chroma keying algorithm, ISP Robuskey is a powerful Premiere Pro plugin for removing green screens.
It makes it super easy to cut out the background to create more visually appealing composites.
You can use this Premiere Pro plugin to create mattes even under non-ideal video conditions such as weak lighting, wrinkles, and shadows on the screen.
ISP Robuskey has been optimized for human subjects. This means extracting a foreground human has never been easier.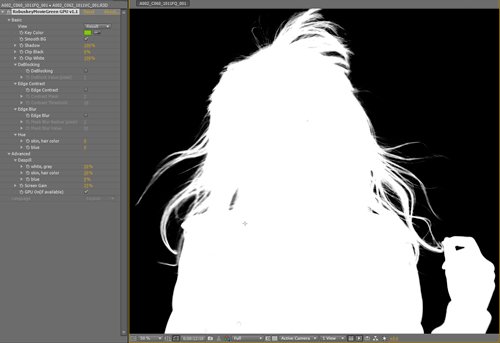 The plugin accurately identifies human skin and hair in your scene, analyzes it, and beautifully keys them out without any manual adjustments or fine-tuning.
It also comes with the 'Zakkuri-Mask' plugin that generates garbage masks automatically to mask out unwanted objects and unkeyable areas.
As of now, the 'Zakkuri-Mask' plugin only works with the Adobe After Effects version of ISP Robuskey.
ISP Robuskey works best with green screens, however, you can also use it to remove blue screens.
Features
High-precision chroma keying optimized for human subjects
Identifies human skin and hair and even beautifully cut-out translucent materials like lace and glass
Automatically removes color spills, background-color issues, and wrinkles on the screen
Automatically generates garbage mask with the included 'Zakkuri-Mask' plugin to mask out unwanted objects
GPU accelerated
Works best with green screens. However, it supports blue screens as well
Compatibility: ISP Robuskey is compatible with Adobe Premiere Pro 2018 and above versions on both Windows and MAC. It also works with Adobe After Effects and Final Cut Pro.
Price: $427.50
Just Keep In Mind
Even the best keyers in the world sometimes can't give you the perfect key for all areas of your shot in one go and often you might find that you are compromising one area in order to get the required result in another area and it can get very frustrating very quickly.
As with any keying software, remember to proceed carefully when adjusting the manual controls.
Use the relevant view mode as you work, making only gradual, fine adjustments until you've only just got the result you need.
The key thing to bear in mind is that more is not better – just enough and no more is what you should always be aiming for.
---