'If a picture is worth a thousand words, then an intelligently planned promotional video could be worth a thousand sales'.
According to a survey by KISSmetrics in 2012, 65%-85% viewers are more likely to click, subscribe or buy a product after watching a video.
Product promotional videos not only ensure better visibility, but they are also vastly better at converting customers into sales.
Having a promotional sales videos for your product or business is like having your own little salesman, working 24 hours a day, seven days a week.
Promotional videos welcomes visitors to your website, keeps them entertained while telling them exactly why they should be buying your product.
According to a survey conducted by Animoto in 2014,
73 percent of all consumers are more likely to purchase after watching videos explaining a product or service.
96 percent of all consumers find videos helpful when making purchase decisions online.
71 percent of all consumers say watching video content produced by businesses leaves them with a positive impression of the brand, service or company
Animoto even published an infographic which explains it all.
In a survey by MediaPost in 2013, 57% of consumers said that watching videos made them more confident in making purchase decisions on the internet
Longer videos are not necessarily more effective.
The ideal length of a video to inform a purchase decision is 5 minutes or less.
Data shows that there's a real power in promotional videos to help people make confident buying decisions.
Further, consumer develops a more positive impression of brands that use videos.
Animated promotional videos further helps you in the sales process.
People love watching animations because they are visually appealing and convey stories like no other medium can.
Though one can even shoot videos for promoting a product or a business, but animated videos generally take less time and is cost effective when compared to shooting videos.
Promotional Videos By Professionals
If you are looking forward to get your promotional video done by professionals, then broadcast2world (Broadcast to World) services are worth to look at.
They are the world's largest creator of explainer and promotional videos with a large in-house production team.
Also there are online marketplaces like Fiverr.com and Envato Studio where you can hire freelancers or a team of talented artists and professionals to get the job done.
Do It Yourself
If you are a startup looking forward to promote your brand or business or a particular product with limited budget, then you can simply create a promotional video yourself at home.
All you need is a computer, Adobe After Effects software and an After Effects Template.
When it comes to After Effects Templates, Videohive.com by envato is the world's largest marketplace for Premium and High Quality After Effects Project Files and other add-ons.
Purchase a Product Promo After Effects Template from Videohive, open it up with After Effects, modify the template with your content and render it.
It's as simple as that.
Also, each and every project comes with tutorials either in video or pdf format.
To save some time, here are few top selling product promo After Effects Templates for creating promotional videos.
Pixity Land | Character Explainer Toolkit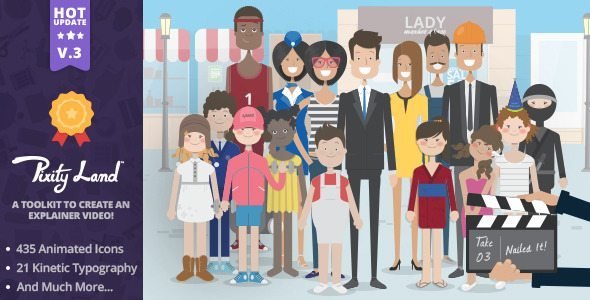 Pixity Land is an explainer After Effects template toolkit with more than 500 elements to create explainer animations and videos easily.
You can create your own characters, scenes, combining all the elements, and even change the colors to make your own unique video presentation.
It's an explainer toolkit with a lot of elements. Learn More.
iPhone 6S App & Gestures Video Kit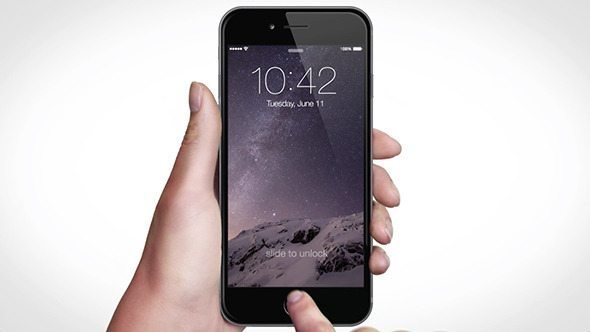 Want to advertise or show off your app or service on the iPhone 6?
This template allows you to easily customize and create your own scenes for commercials, demos, or promotions with ease and a TON of customization.
Get iPhone 6S App & Gestures Video Kit
Explainer Video Toolkit
Explainer Video Toolkit is a complete video advertisement solution, created entirely in After Effects CS5, that means, it's possible to change every small bit of template.
Responsive Design Explainer
Explain to your clients why they need a responsive website.
This project file also includes American, British, German and Spanish voice overs.
Get Responsive Design Explainer
There are tons of other means and ways to promote your business and increase your online sales, but promotional video is above all.
People are more likely to purchase a product or service if they can watch a video explaining it beforehand.