Elevate your video edits with knowledge even professionals hesitate to share! Here are 6 secrets to make your content shine.
We have some of the best video editors in the industry today, renowned for delivering state-of-the-art video editing work. However, for various personal and professional reasons, some are reluctant to share their secrets with budding video editors like us.
But if you're eager to uncover some of the techniques and insights that expert video editors use to produce outstanding work, then you're in the right place.
In this blog post, we're about to reveal the top 6 secrets that video editing experts would prefer you didn't know.
1. Select Appropriate Software
Choosing the right software for video editing is more crucial than just selecting the ideal automobile. Depending on your tastes and preferences, you'll want the one that aligns best with your needs.
Premiere Pro is widely used by professionals as their go-to software for video editing. It offers robust tools for projects of any size. It also seamlessly integrates with related Adobe applications, including After Effects, SpeedGrade, Audition, and Media Encoder.
Given its capabilities, there's scarcely anything Premiere Pro can't achieve.
Other experts also favor Final Cut Pro, Avid Media Composer, and DaVinci Resolve. Popular alternatives include Sony Vegas, Lightworks, and Autodesk Smoke.
While numerous excellent video editing software options are available, the ones mentioned are among the most popular and widely used by professionals today.
---
2. Select An Appropriate Computer
Having the most expensive computer in town doesn't necessarily make you the best video editor. A faster computer allows you to focus on the narrative you're trying to convey, rather than waiting for your computer to render.
While many have suggestions and opinions about the best computer for video editing, it ultimately boils down to personal preference.
Here are some tips experts recommend to optimize a computer for video editing:
Get an SSD – A fast storage drive ensures quicker rendering, faster loading, and reduced export time.
Invest in a Good Video Card – For editing, a robust video card is crucial. Ensure you check the recommended cards to see if they meet your needs before purchasing.
Increase RAM or Memory – Experts often use increased RAM for faster editing speeds. While 4GB might suffice, if you're serious about editing, consider investing in more. The more RAM you have, the smoother your editing experience.
Processors – Ensure that your processor is compatible with the specifications of your video card, RAM, storage drive, and overall computer system, so it can accelerate rendering times.
---
3. Make Keyboard Shortcuts Your Chum
One of the clear distinctions between an expert and a beginner editor is their use of keyboard shortcuts. Keyboard shortcuts are among the incredible techniques in video editing that many remain unaware of.
If you're a beginner, there are cheat sheets available for you to aid in your video editing journey. Simply print out these shortcut guides, and you're good to go.
However, if you have some extra funds, consider purchasing an editing keyboard. It resembles a standard keyboard, but the primary distinction is that it features shortcut icons, similar to those found on shortcut cheat sheets.
---
4. Learn The Lingo
In the video editing industry, there are many terms you'll encounter. While you don't need to study and memorize all of them, a basic understanding will suffice to help you communicate effectively with other editors.
Here are some fundamental concepts you should be familiar with:
---
5. Good Music Can Change Everything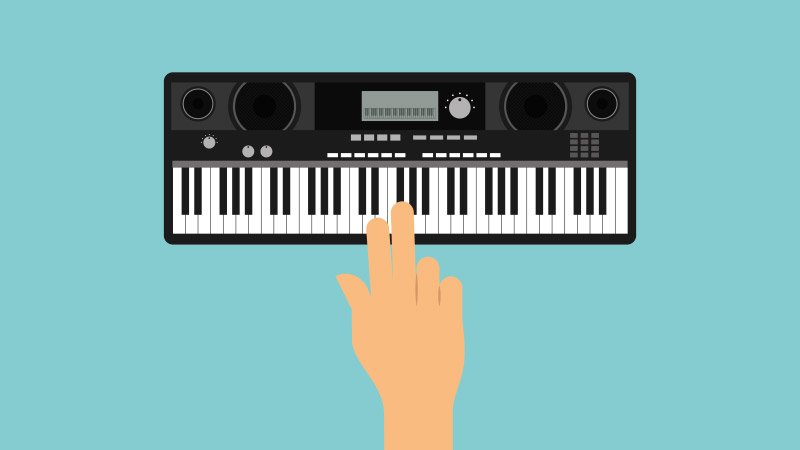 According to director David Lynch, films are composed of fifty percent visuals and fifty percent sound. Good music can greatly enhance a film's appeal.
However, if you're struggling to balance your audio levels, consider these common expert recommendations:
Overall Mix Level: -10db to -14db
Dialogue Level: -12db to -15db
Music Level: -18db to -22db
Sound Effects Level: -10db to -20db, with occasional spikes up to -8db.
Also see: 12 Best Websites For Royalty-Free Music For YouTube Videos
---
6. Edit Your Videos For A Story
As a video editor, it's evident that you're also a storyteller. Video editing is more than just trimming footage; it's an opportunity to take your audience on a collaborative journey.
Whether you're assembling a graduation video or editing a complex narrative film for a school project, there's a profound story behind everything.
Also see: 9 Powerful Tips To Become A Better Filmmaker
---