If we try to look at it, there are many secrets in video editing available today. Video editing is done for a prior reason, where we want our videos to look appealing.
Secondly, it is done because we want to omit the scenes that are not necessary on the video.
While other evolving reasons are due to the taste of a video owner.
Such as to have additional effects, clear video appearance, and many more.
To make this happen, there are some free softwares that can help out.
However, some of these apps will require you to have enough idea, so you can acquire the best result and work like a pro.
In the absence of these ideas, you can only have the most basic outcome.
But, for excellent video editors, nothing will appear impossible.
6 Secrets of Video Editing Experts
We have top video editors in the industry today who are tested to offer a state of the art video editing jobs.
However, some of them are hesitant to impart the secrets to our novice video editors like you and me because of some personal and professional reason.
But, if you are willing to discover some of the secrets of video editing experts towards their video editing process and why they make a result-oriented job, then you came at the right place.
We are going to reveal Top 6 secrets video editing experts don't want you to know.
1. Select Appropriate Software
Choosing the right software for video editing is more than just choosing the right automobile.
Depending on the taste and preference that you have, you may prefer the one that best suit with your needs.
The following examples below are the immediate breakdowns of the most prominent expert video editing software all around the world.
Adobe Premiere Pro
Premier Pro is already used by most professionals as their primary software for video editing.
It has fantastic programs for your projects whether it can be large or small in size.
It can also be integrated with its sister programs, such as creative After Effects, SpeedGrade, Audition and Media Encoder.
Due to its excellence, there is nothing like Premier Pro software can make.
Pros – Consistent updates, tons of online supports, multicam editing, dynamic link with other Adobe software, and customizable interface.
Cons – Updates can be buggy and slower exporting.
Get Premiere Pro as part of a Creative Cloud Single-App plan for just $15/month.

Other experts are also using Final Cut Pro, Avid Media Composer, and DaVinci Resolve.
The common alternatives for this can be Sony Vegas, Lightworks, and Autodesk Smoke.
Even there is lots of excellent software available for video editing out there; the mentioned lists of software are the most popular, which are used by most professionals today.
2. Select An Appropriate Computer
Having the most expensive computer in town does not necessarily mean that it can make you the best video editor.
A faster-working computer will help you focus your time on the story you try to tell rather than computer rendering.
Others may have their own suggestions and opinions regarding the best computer to use for video editing, but everything will still depend on your own preference.
Here are some of the few tips that most experts use on how to optimize the right computer for a video editing job.
Gets an SSD – Fast storage drive for faster render faster loading and faster export time
Better Video Cards – For editing, a good video card is very important, so make sure to check the recommended cards if it fits your needs before you buy.
Increase RAM or Memory – For faster editing speed, an increased RAM is used by experts. At least 4GB can be enough, but if you are very serious about it, you can try a lot bigger. The more the RAM, the better it can be.
Processors – Make sure that your processor is complementing with the level of your video card, RAM, storage drive and computer, so it can run faster towards render time.
3. Make Keyboard Shortcuts Your Chum
One of the best ways to tell the big difference between an expert and neophyte editor is through how they use keyboards.
A keyboard shortcut is one of the amazing techniques that most people never know about video editing.
For a novice like you, there are cheat sheets you can use, which you can use for your video editing.
Print it out the shortcut cheats and you are on the go.
However, if you have some cash with you, you can purchase an editing keyboard.
It is just like a normal keyboard, but the only difference is it has shortcut icons, which you can see on shortcut cheats.
4. Learn The Lingo
In video editing industry, there are tons of lingoes, which you have to learn.
Basically, you don't need to study and memorize all the terms, but a fundamental knowledge is enough to help you communicate with other editors.
Here are the basic concepts that you need to know:
Jump Cut
J and L Cut
Montage
Match Cut/Match Action
Cutting on Action
5. Good Music Can Change Everything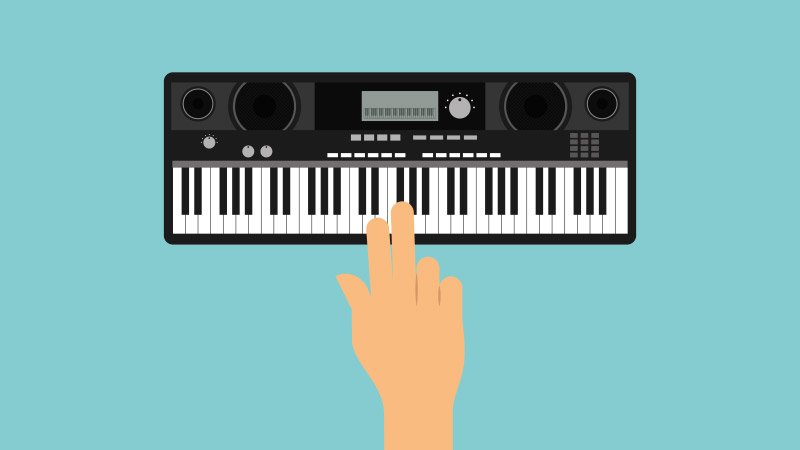 According to the director, David Lynch, films are fifty percent visual and fifty percent sound. Good music in a film is appealing.
However, if you have trouble of engaging with your audio level, then follow these quick suggestions, which experts commonly apply.
Overall Mix Level: -10db to -14db
Dialogue Level: -12db to -15db
Music Level: -18db to -22db
Sound Effects Level: -10db to -20db with an occasional spikes up to -8db
6. Edit Your Videos For A Story
As video editor, it might be apparent that you are a storyteller.
Video editing is more than just cutting footage because it is an opportunity to bring your audience to a collaborative journey.
Whether you are putting the graduation video together or editing a complex narrative film for your school project, there is a deeper story behind everything.
Check out:
Conclusion
More than just a career or a job, the expert video editors are committing their lives on their craft.
They are putting their heart and soul for every project they made, and same thing can happen to you.
These are the experts' secrets, which people might feel hard to learn when they lack passion.
If you never overlook the desire about video editing, good things will happen soon.