In this listicle, we've curated a list of the 10 best Premiere Pro color grading presets created by professional colorists and video editors.
What makes a video look like a motion picture is the process of color correction and color grading. It makes your videos look cinematic, high-quality, and professional.
A simple tweak in brightness, contrast, saturation, and hue in Adobe Premiere Pro is all you need to completely change the look and style of any RAW video.
However, professional color grading is more than adjusting these basic parameters.
Therefore, to achieve a complete cinematic look, video editors are now moving towards Premiere Pro color grading presets.
You just need to import a preset file and Premiere Pro will take care of everything else. Such color-grading presets come in various packages and categories for different video types and genres.
Although there are many different paid and free Premiere Pro color grading presets on the internet, a lot of them are entirely useless.
And so to help you out, we've curated this list of the 10 best Premiere Pro color grading presets created by professional colorists and video editors.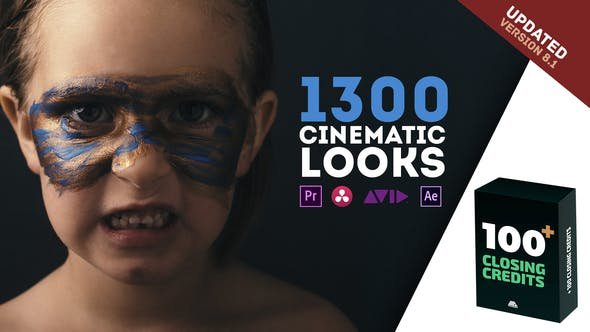 This Premiere Pro color grading presets pack contains more than 1300 cinematic looks from 13 different categories. It is very easy to use and is compatible with Premiere Pro CC 2017 and above versions.
You'll also get a bonus pack of 100+ closing credits from 8 different categories.
---
700 Film Looks is a LUTs color preset pack for Premiere Pro or any other non-linear video editing program. With this Premiere Pro color grading presets pack, you can easily produce professional and cinematic videos in no time.
Each color grading effect is tested with the real camera as well as drone camera clips for high-quality results.
---
This is a pack of 100+ Cinematic LUTs (Lookup table) for Adobe Premiere Pro, After Effects, Davinci Resolve, Final Cut Pro X, and more.
Our 100+ cinematic LUTs pack offers LUT files in 3DL and CUBE formats for both STANDARD as well as LOG footage.
The best part of this LUTs pack is that it is free to download and can be used in your personal and commercial projects.
---
This project includes 1000 color grading presets from 12 different categories in .prfpset for Premiere Pro and .cube for After Effects, DaVinci Resolve, etc.
Other than that, you also get 15 VHS-style effects, 5 old film looks, 20 light leaks, and more.
---
This pack will hook you up with 222 professional well-tailored color presets for your Premiere Pro projects. They are a perfect fit for short films, YouTube videos, Wedding Films, and more.
Other than Premier Pro, you can also use this pack in a wide range of non-linear editing software.
---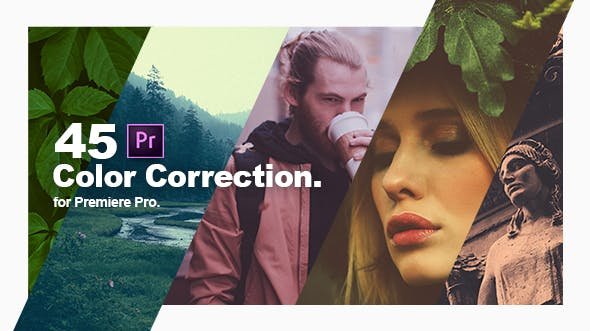 This pack contains 8 cinematic, 7 vintage, 6 retro, 6 grayscale, 6 sepia, and 6 chromatic color correction presets for Premiere Pro.
All files are in .prfpset format for easy installation and a one-click application. You don't need After Effects or any third-party software to use these color correction presets on your video projects.
---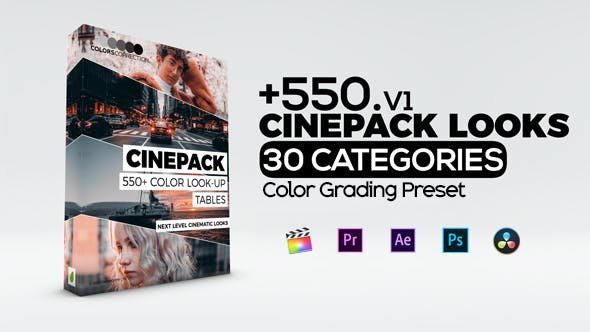 The Cinepack Looks contains 553 LUTs that emulate the characteristics of high-quality and professionally produced motion picture film looks.
These LUTs have been specifically tuned to deliver the most pleasing looks from the highlights to the shadows.
Since the LUTs are in .cube file format, you can pretty much use them in any non-linear editing program.
---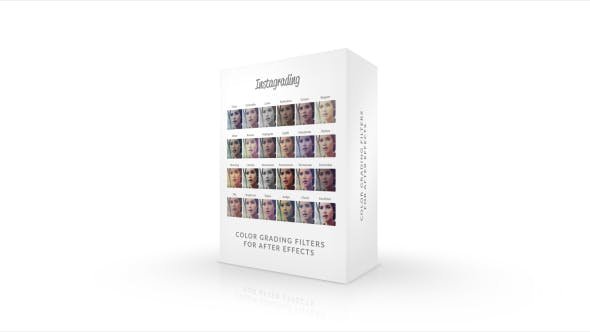 Instagrading is a color grading presets pack for Premiere Pro with 50 different filters. It is everything you need to make your videos look stylish and creative.
---
This bundle includes unique 150+ movie LUTs from the IMDB Top 100 movies like Harry Potter, Lord Of The Rings, The Godfather, Joker, Inception, Scarface, Batman, Pulp Fiction, Starwars, etc.
You can use this bundle to boost your video production quality.
---
This Premiere Pro color grading presets pack includes 800+ original LUTs that are handcrafted for beginners and professionals.
It is compatible with Premiere Pro as well as every other video editing software on Mac and Windows.
---
Also, Check-Out:
---