A curated list of a wide range of high-quality video LUTs pack created by video professionals to enhance and uplevel your footage.
LUTs or Look Up Tables can be described as a video preset to color grade and give cinematic effects to videos.
They are quite similar to any other custom color presets applied to photo editing software like Lightroom and Photoshop.
LUTs are files that contain a complex algorithm that when applied to footage can change its overall look, mood, and aesthetics.
They are essentially an easy way to change a video's color and tone.
ShopMoment.com has a wide range of high-quality video LUTs packs created by video professionals.
So, I've filtered out a few of these video LUTs packs that can enhance and uplevel your footage.
1. 100+ Free LUTs Pack For Cinematic Film Look
LUTs are great for color-grading your videos. They not only make color grading easy but also give your videos a professional and cinematic film look.
With cinematic LUTs, you can very easily emulate the looks and colors of major Hollywood movies.
Our 100+ free color grading LUTs pack for cinematic film look features LUT files in 3DL and CUBE formats for both STANDARD as well as LOG footage.
Compatibility: Premiere Pro, After Effects, DaVinci Resolve, Final Cut Pro.
---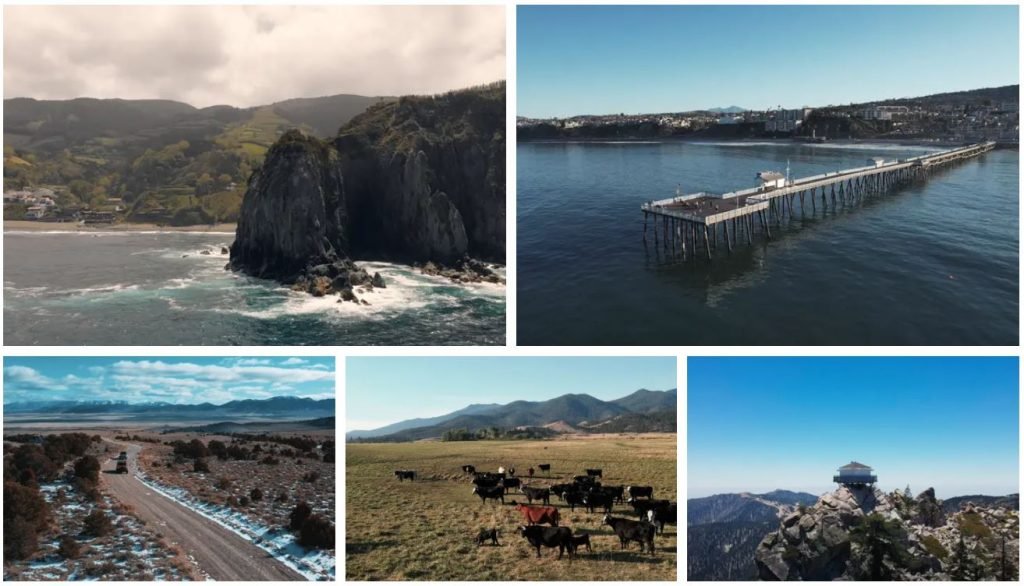 Cinematic Aerials is an easy-to-use LUTs pack by Jeven Dovey for drone videographers.
This LUTs pack gives you the ability to color grade your drone footage in a matter of minutes.
This pack contains 9 LUTs that are meant to work across a range of aerial settings, temperatures, and locations; jungles, beaches, mountains, and everything in between.
Cinematic Aerials LUTs pack was designed specifically for DJI drone cameras but will work across all camera profiles.
"Jeven has put together some top-quality LUTs here! As an adventure YouTube channel, it can be difficult to find a pack that covers a large range of color and lighting needs. This pack has something everyone will use", says Juston, A travel filmmaker.
Compatibility: Premiere Pro, After Effects, DaVinci Resolve, Final Cut Pro.
---
Spectra is a collection of versatile color-grading LUTs for videographers looking for a classic, cinematic look.
This LUTs pack contains 28 different LUTs into 4 categories that are fine-tuned to bring the best out of any footage by applying pleasing contrast, enhanced skin tones, and creating cinematic color contrast.
Fairmont: Filmic tone curve with more contrast and soft highlight detail.
Integra: Gentle contrast with soft mid-tone detail designed for skin tones.
Monaco: Deep shadows and faded highlights for a moody look.
Volare: Strong contrast designed to make the footage pop.
With such a broad range of looks, you can test which LUT looks and fits the mood of your footage the best.
Once you find your favorite look, then you can make minor adjustments to bring the most out of your project.
The creator of the Spectra video LUTs pack has tested them on countless shots from various cameras and color profiles to ensure consistency and predictability.
Compatibility: Premiere Pro, After Effects, DaVinci Resolve, Final Cut Pro.
---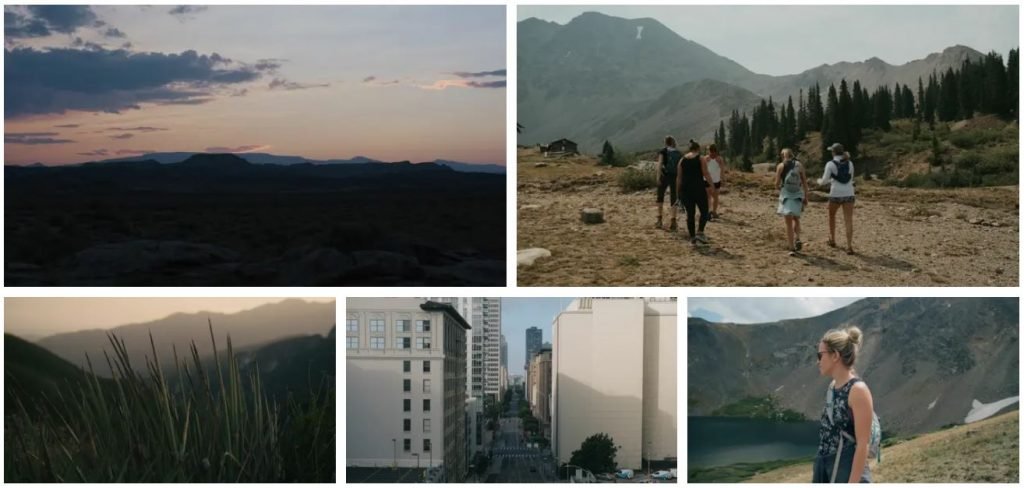 This LUTs pack is made for Fuji's F-log footage with 10 stylized creative looks. The F-log to Rec. 709 conversion LUT will give you a natural starting point for your color grade.
The goal for this LUT was to balance the technical conversion from F-Log to Rec. 709 with a more artistic approach to natural-looking colors.
It has a smoother highlight roll-off, more accurate skin tones, no color casts, and a more pleasing tone curve.
In addition to the conversion LUT, you also get 10 LUTs for creative looks to push your Fuji colors even further.
This means perfect colors, no crushed shadows or blown-out highlights, and unique looks to take your projects to the next level.
Compatibility: Premiere Pro, After Effects, DaVinci Resolve, Final Cut Pro.
---
This is a modern LUTs pack for real estate videos created from shooting multiple homes and properties from cameras like Canon R6, DJI drones, and more.
The pack contains 11 LUTs for exteriors, interiors, drone shots, and dusk to keep the look of your real estate videos true to life.
With the goal to achieve natural color grading, these LUTs are must have to give your real estate videos a natural, realistic representation that will never go out of style.
Simply adjust exposure, white balance, and contrast to fine-tune your scene for a modern look to your real estate videos.
This LUTs pack is equipped with both LOG and Standard color profiles and is meant to work with any camera system.
Compatibility: Premiere Pro, After Effects, DaVinci Resolve, Final Cut Pro.
---
Wedding – Nostalgic & FIlmic is a video LUTs pack for wedding videographers that emulates the bring and airy look of the true film.
These LUTs help you achieve the look while still maintaining detail in the highlights by cooling green tones, enhancing skin, and adding a soft contrast curve for pastel-like colors.
In addition to the base look, you also receive warm, cool, low contrast, and high contrast variants for further flexibility depending on lighting conditions and color temperature.
The creator of this pack LUTCo worked with a group of leading wedding filmmakers to put these LUTs to the ultimate test in real-world applications.
Not only did they love the results and find it incredibly easy to use, LUTCo truly believes they came out with the best fine art LUT for weddings you'll ever use.
Compatibility: Premiere Pro, After Effects, DaVinci Resolve, Final Cut Pro.
---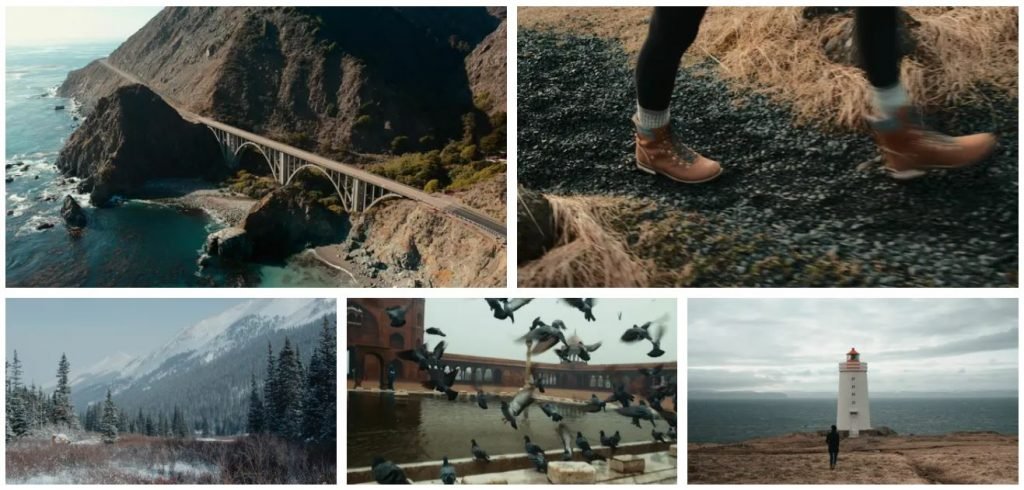 Atlas is a bold collection of 10 LUTs that are perfect for cinematic travel videos and adventure films from around the world.
This video LUTs pack will breathe life into your travel footage and refine the colors into a specific palette.
You'll find crisp and cool looks perfect for a blue hour or winter scene, faded and gritty looks for intense sequences and rich and warm looks that work great with tropical or coastal scenes.
You can set the look at 100% intensity for a bold look without putting excessive strain on the image, or tone it down for a more subtle adjustment.
With the ability to choose from a Rec.709 or Log version of each look, you have the flexibility to use each LUT on whatever camera or color profile you choose.
Whether you're grading footage from a sandy desert, a snow-capped peak, or an urban skyline, you can be confident in beautiful and consistent results.
Compatibility: Premiere Pro, After Effects, DaVinci Resolve, Final Cut Pro.
---
This one is a LUTs pack for videographers who shoot on Sony cameras to get the most out of their footage.
From vlogs to interviews to weddings, this LUTs pack is designed to make it easy for creators to achieve popular cinematic looks.
Whether you are a beginner or a professional, these LUTs can be used in a wide range of settings.
This LUTs pack is created by Sidney Diongzon with the goal to heighten your image without looking unnatural.
Compatibility: Premiere Pro, After Effects, DaVinci Resolve, Final Cut Pro.
---
Also, check-out:
---