13 professional LUT Packs for Premiere Pro, FCPX, & DaVinci Resolve. Also compatible with every other non-linear video editing program.
Color Grading is usually the final process in an editing workflow that ties everything together in a professional-looking work.
The editors of your favorite Hollywood Blockbuster spend countless hours in the process. But, with the LUT packs, you can emulate their cinematic looks within seconds at a click of a button.
MotionVFX offers a number of professional LUT packs for Premiere Pro, FCPX, & DaVinci Resolve.
However, these LUT packs are also compatible with various other editing programs like After Effects, HitFilm, Avid Media Composer, Nuke, and Photoshop.
MotionVFX Lut Packs are created by their in-house video editors and coloring artists. Every pack comes with a tutorial video that teaches you how to use the LUT packs in Premiere Pro, FCPX, & DaVinci Resolve.
50 stunning Premium LUTs that will transform your videos and bring them to life like never before. what makes our Color Grading LUTs Pack so special is the incredible value we're offering.
You'll get not just one or two, but a collection of 50 high-quality LUTs, all carefully crafted to enhance your footage in various ways. And the best part? You can get the entire pack for just $1.99!
Whether you're shooting a wedding, a travel vlog, or a product review, this Color Grading LUTs Pack has something for everyone. From vibrant and cinematic looks to vintage and retro styles, we've got you covered."
---
This LUTs Pack for Premiere Pro, FCPX, & DaVinci Resolve is inspired by the most influential movies of all time. With this pack, you can change any shot into an intense and expressive movie-like piece of cinematography.
You can give your videos a professional film look by grading them with these astounding hand-picked LUTs.
---
Unleash the magic in your footage with this pack of 35 LUts that are inspired by the most beautiful cinematic colors. You can fine-tune these LUTs to convey your vision in greater detail.
Download and explore the capabilities of these simple and impactful, yet powerful LUTs today!
---
This LUTs Pack for Premiere Pro, FCPX, & DaVinci Resolve gives you the colorization tools that are widely used by professional coloring artists in motion pictures.
It features the most popular color grading looks you probably saw in one of the productions by the film industry. And with this collection of 25 LUTs, you can also turn your work into a feature film in a matter of seconds.
---
Make the colors more distinctive and create an exceptional cinema-like mood with this LUTs pack for Premiere Pro, FCPX, & DaVinci Resolve.
These LUTs will help you put a finishing polish on your edit to give them a unique set of cinematic traits. Simply apply a LUT of your choice from the pack and turn your video into a Hollywood-level production.
---
Perfect the color of your videos and elevate your storytelling with this pack of 50 spectacular color-grading LUTs. These will heighten the narrative of your edit by giving your shots a truly cinematic look.
Craft the look and feel of the story you are narrating with this carefully selected LUTs pack.
---
It's a whole universe of the movie looks waiting to turn your videos into a cinematic production.
---
If you are a big fan of Hollywood Blockbusters, then this LUTs pack for Premiere Pro, FCPX, & DaVinci Resolve is for you. These LUTs will give your videos a professional Hollywood vibe that'll make your work stand out from the rest.
This LUTs pack emulates the colors of some of the top Hollywood movies like Kill Bill, Wolverine, Thor, Transformers, Titanic, Matrix, Iron Man, and more.
---
Wedding videos are a special kind in editing because they involve a huge emotional load that needs to be conveyed.
With these wedding LUTs pack, every footage you shoot or edit for the newlyweds will turn into a fantastic love story. These are made to emulate the most iconic looks produced by professional wedding photographers and filmmakers.
---
If you want to emulate the looks produced by professional Photographers and Filmmakers, then this LUTs pack is just for you.
This LUTs pack is a complete solution for effective and spectacular
colorization. Every editor will appreciate the remarkable versatility of these
gradings and the filmlike vibe they give to your footage.
---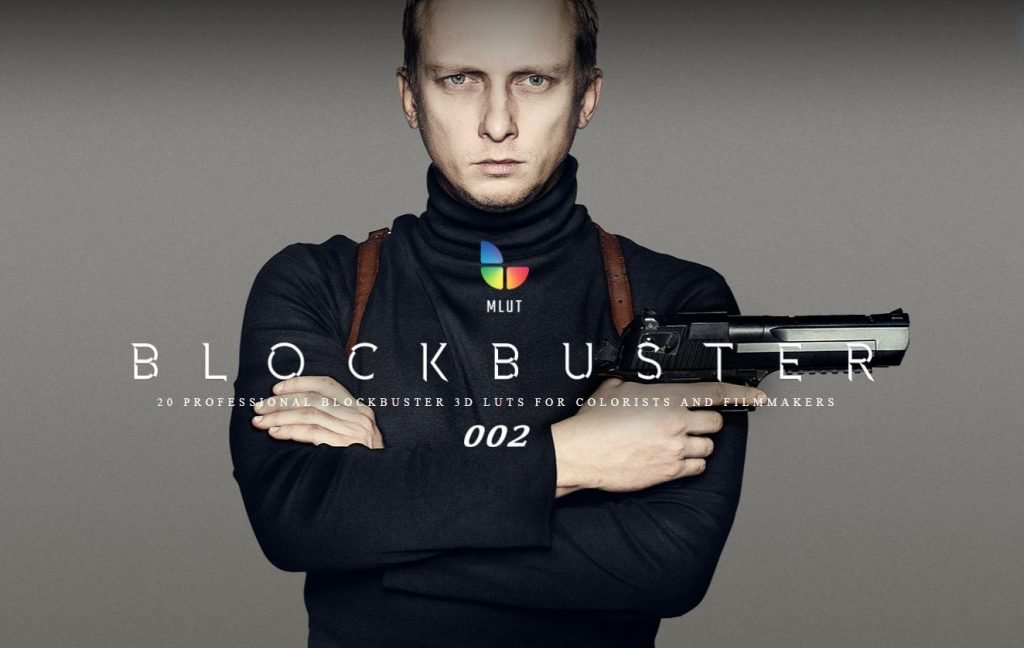 Turn your video from ordinary to epic in seconds with a single click by using this pack of 30 professional LUTs for colorists and filmmakers.
These carefully selected color-grading LUTs are inspired by top Hollywood productions and are designed by professionals for professionals, i.e. FOR YOU!
---
If you are a social media influencer, then do check out this instant photography-inspired LUTs pack.
The included LUTs will make your content distinct from everyone else's by giving your videos the originality they deserve. These LUTs are perfect for color-grading Instagram reels and other video content for social media platforms.
---
Make color grading easy and give your videos a professional cinematic film look with 100+ professional color grading LUTs. With this pack, you can very easily emulate the looks and colors of major Hollywood movies.
100+ Color Grading LUTs Pack For Cinematic Film Look is absolutely free to download and can be used in both personal and commercial projects.
---
Also, check-out:
---