A round-up of 12 websites where you can find free design resources such as fonts, icons, illustrations, templates, and more.
There are many free design resources on the internet that can help you with your projects when short on funds. Free often comes with a price. A lot of websites that list free design resources offer low-quality or stolen items from rightful creators who never intended them to be free.
Therefore to make things easier for you, I've picked out 12 websites where you can find free design resources such as fonts, icons, illustrations, templates, and more.
On these websites, you'll find free design resources that are reliably high-quality and legitimately free to download.
Design Bundles offer exclusive high-quality design resources to meet your design and crafting goals and take your creativity to the next level, all while saving time and money.
With free SVG files, you can make even the most complex creative projects achievable in half the time.
There are papercraft designs, card-making options, paper-cutting designers, t-shirt graphics, designs for wood signs, and much more for DIYs.
Design Bundles also gives you access to hundreds of mockup templates to preview your creations on stickers, mugs, apparel, accessories, and more for your e-commerce store.
Every download (paid or free) comes with a lifetime guarantee and can be used for both personal and commercial projects. Currently, there are more than 1.3 million products offered by DesignBundles.Net.
---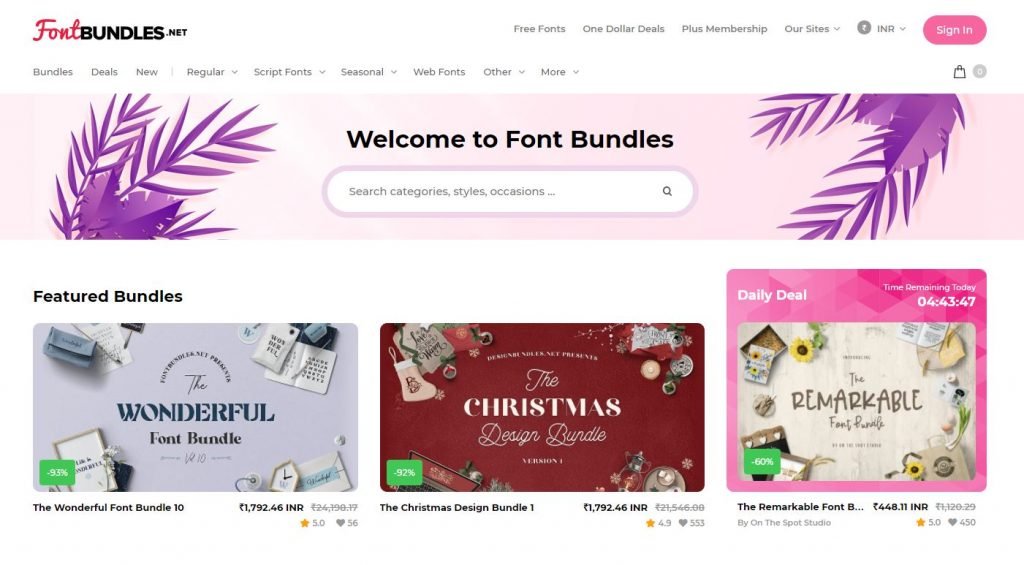 Font Bundles is a go-to marketplace for crafters, designers, branding agencies, and creatives for premium and free fonts. The fonts are created by a diverse group of independent typographers who understand your design and craft needs.
Whether you're a Fortune 500 company needing a professional typeface or a crafter searching for the perfect addition to your latest project, Font Bundles free fonts have you covered.
Font Bundle's professional and high-quality fonts are compatible with Windows, Mac, Cricut Design Space, Silhouette Studio, the Adobe Creative Suite, and more.
Every download (paid or free) comes with a lifetime guarantee and can be used for both personal and commercial projects.
---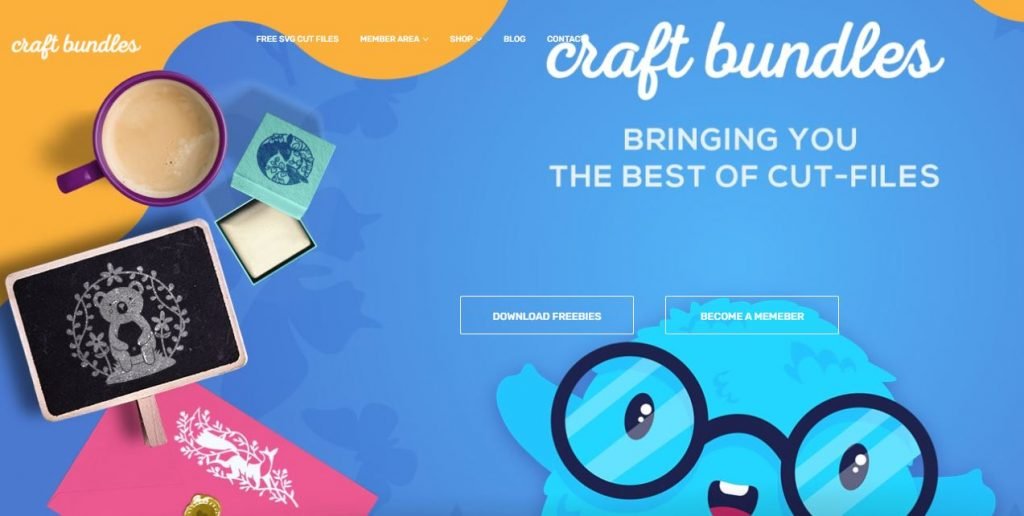 CraftBundles offers a massive range of free and premium DXF and SVG cut files perfect for all your craft projects. Every bundle on CraftBundles.com has been carefully curated by a team of designers to ensure that the products are exactly what you need.
Whether you are a complete beginner or an experienced designer, these bundles include a variety of design elements like DXF and SVG cutting files, PUA-encoded fonts, and more.
Since Craft Bundles products come with a complete license, you can design and create products for yourself or sell them for a living.
---
At Template.net they create Premium Designs and Documents for our users. They are a Dedicated Global Team of Coders, Artists, Designers, Lawyers, Marketers, and Writers.
They are working towards one goal—making the world's work get done Faster and Smarter. 
Why start from scratch when you can get your work done faster with their Huge Collection of Beautifully Designed, Instantly Downloadable, Professionally Designed, Ready-Made Free Templates that are easily Editable, Shareable, and Printable?
Simply Browse, Search, Save, and Download their Easy to Use Templates.
---
TheHungryJPEG is home to the latest, quality premium bundles, fonts, graphics, crafts, and many other design resources, including freebies.
The Hungry JPEG was started in November 2014 as a website to help graphic designers, crafters, newbies, and well, anybody with an interest in the design world.
The aim was to provide high-quality design resources for an affordable price and even throw in some freebies. As the freebies and bundles grew so did the demand for a permanent shop. The shop launched in July 2015 and is growing daily.
Not only can you now download whatever you like whenever you like (hand-drawn social icons or a gorgeous new script font) but you can still find amazing deals in TheHungryJPEG premium bundles.
---
Free Design Resources is a website with the goal to collect and distribute the best and latest design freebies ranging from fonts, mockups, graphics, templates, and more.
It is a great platform for designers and crafters to submit their work to help other designers gain exposure. Free Design Resources items are 100% free. That means you can use the design products wherever you want.
No strings attached.
---
Almost every design element and blog post image you see on EditingCorp has been downloaded from Freepik. It is definitely one of the best websites to find free design resources for designers.
Freepik offers some of the best high-quality and free content for designers such as illustrations, photos, icons, mockups, and presentation templates.
With more than 5 million graphic resources and over 100 million downloads per month, Freepik is one of the biggest websites to find design resources for designers.
The resources are either created by Freepik's exclusive designers or uploaded by contributors all around the world. It follows the freemium model, which means that most of the content is free to use for personal and commercial projects.
Then there are also paid subscriptions to access the premium resources and exclusive content without being obliged to attribute.
---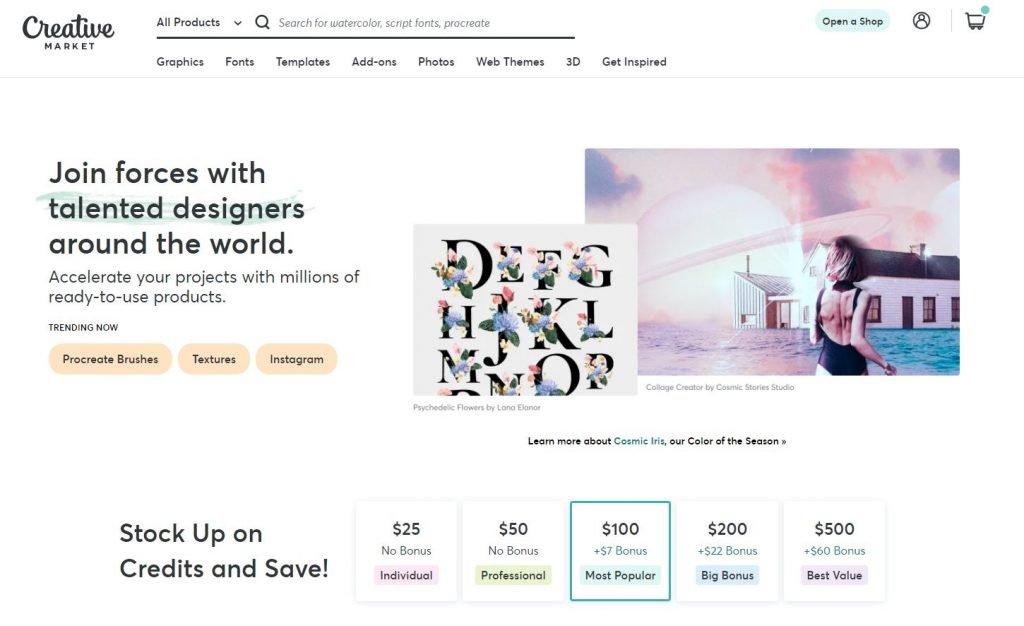 Creative Market is a marketplace for designers with more than 4 million high-quality design resources created by artists in over 190 countries around the world.
From graphics and fonts to templates and web themes, Creative Market is home to millions of design resources that work great together.
Not every product on Creative Market is free to use. However, the staff picks up 6 new products every week and makes them available for free. You can download and use these free products for both personal and commercial use.
---
Freebiesbug is a blog showcasing free high-quality design resources like PSD files, HTML website templates, fonts, and other cool stuff. Its library is made up of resources submitted by designers as freebies to help other designers with their creative projects.
Each and every design resource on Freebiesbug can be used for personal and commercial projects.
---
Freeimages.com is a website dedicated to free Photoshop design resources like PSD Flyers, PSD Mockups, PSD Templates, and Vectors.
All the freebies on freeimages.com are distributed as freeware, however, some authors require attribution when you use their design resources. Unlike other websites listed above, it has a very limited collection of design resources.
---
Freebble is a collection of more than 4,000 design freebies made by Dribbble users on one single website. You can find beautiful backgrounds, fonts, icons, illustrations, mockups, UI kits, and other design resources on Freebbble.
Although Freebbble and Dribbble rhyme, they are not in any way affiliated with one another.
---
Ui8 is a 100% curated digital marketplace with a growing library of high-quality UX/UI design resources and freebies for designers. The website features a dedicated page with a list of over 900 epic design freebies to choose from.
The ui8 licensing model allows you to use the Items to create unlimited end Projects for yourself or for your clients. The end projects may be sold, licensed, sub-licensed, or freely distributed.
---