Are you thinking of starting a new blog or website for your business? Then you might need a WordPress theme to help you manage it.
With WordPress, you don't need to be a web design pro. This CMS (content management software) is easy to use, even for beginners, so the only question is:
What is your website about?
Is it an e-commerce store, a blog, or a portfolio?
Regardless of your business niche, you'll find the perfect fit with pre-made WordPress themes. Coding skills are not necessary!
1. BeTheme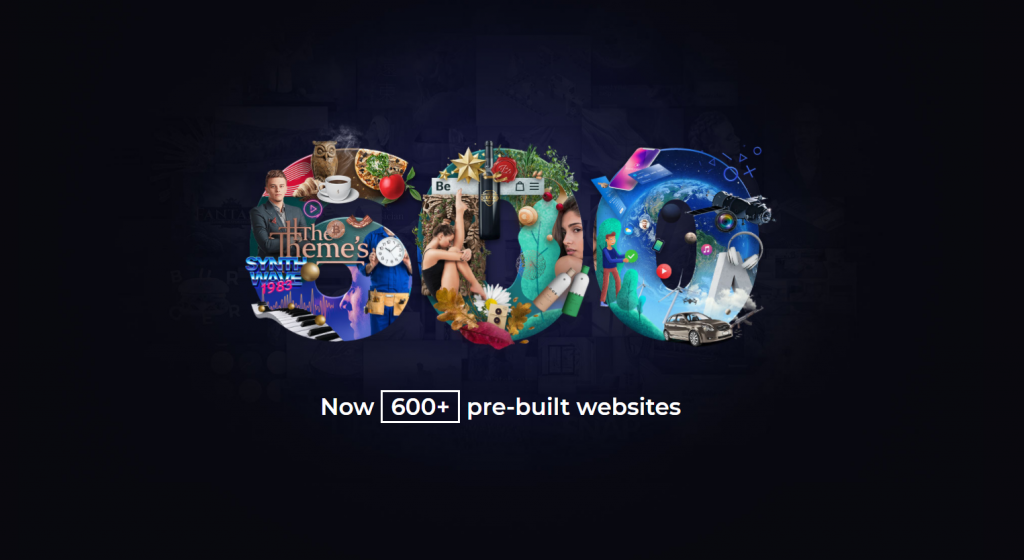 Take your business site or blog to another level with BeTheme WordPress.
It is ideal for any niche, thanks to over 200 pre-built demos.
Additionally, this WordPress theme will give you the option of adding our hosting solution, Envato Hosted.
---
2. Jupiter
Are you running a pizza parlor, a restaurant, or promoting a particular product?
Consider Jupiter WordPress theme, which boasts a fast and responsive premium version.
Its design is more focused on page loading, and you can save your previous edits.
---
3. Infinite
This is the best among other WordPress themes to build a site for your travel agency.
You can easily make changes thanks to its live, preview, and block modes.
---
4. TheGem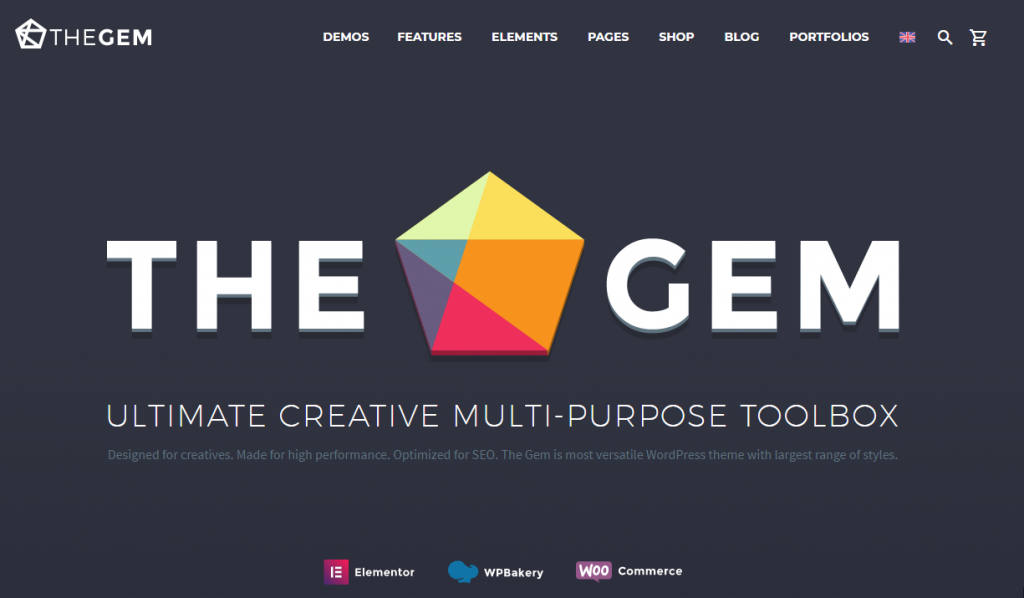 The versatility of the Gem WordPress theme makes it an excellent option for your new website!
The Gem is an actual gem – with over 150 pre-made pages and 250 styles.
---
5. X Theme
Get creative and enjoy multiple design stacks with X Theme.
Its stacks will enable you to have different designs, with each boasting outstanding demo layouts.
You'll also get endless customization options for showcasing your business!
---
6. Avada
The Avada theme works perfectly for different niches, and it's been dominating the WP theme space for a while.
And for a good reason!
You'll get numerous customization options so even if you don't know CSS from HTML, you'll get a beautiful site.
---
7. The7
Whether you are in the gym or fashion and design business, The7 WordPress theme has got you covered!
You can easily create incredible layouts with it on your WordPress websites and add some appealing slideshows.
---
8. Salient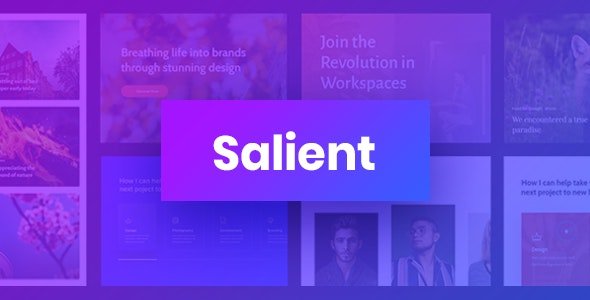 If you're searching for a creative WordPress theme, you can stop looking. You've found it with Salient!
Elegantly designed and perfect for visuals, Salient works perfectly for photographers, designers, and artists.
---
9. Flatsome
If you have an online store or a business website, then Flatsome is all you need. It's been optimized for improved loading time and search engines.
You'll also get options such as portfolios and live page builders.
---
10. Roneous
The Roneous theme elevates your WordPress websites thanks to its video and parallax support.
It also has several demo layouts and pixel-perfect designs.
---
11. The Ark
Get a vast selection of different layouts with the Ark WordPress theme.
It is the latest and the best gift for your blog.
It is integrated with popular plugins and a page builder so you can drag & drop your way to success.
---
12. Uncode
With the Uncode WordPress theme, you can create reusable page elements thanks to content blocks.
Other features include SEO optimization and WPML, with which you can get a unique website.
---
13. Ekko
Ekko WordPress theme has 60+ pages, 50+ demos, 55+ elements, and 250+ blocks for you to create the perfect website.
It has WPBakery, which is excellent in handling all your page-building needs so it's a great theme for a wide range of niches.
---
14. Impreza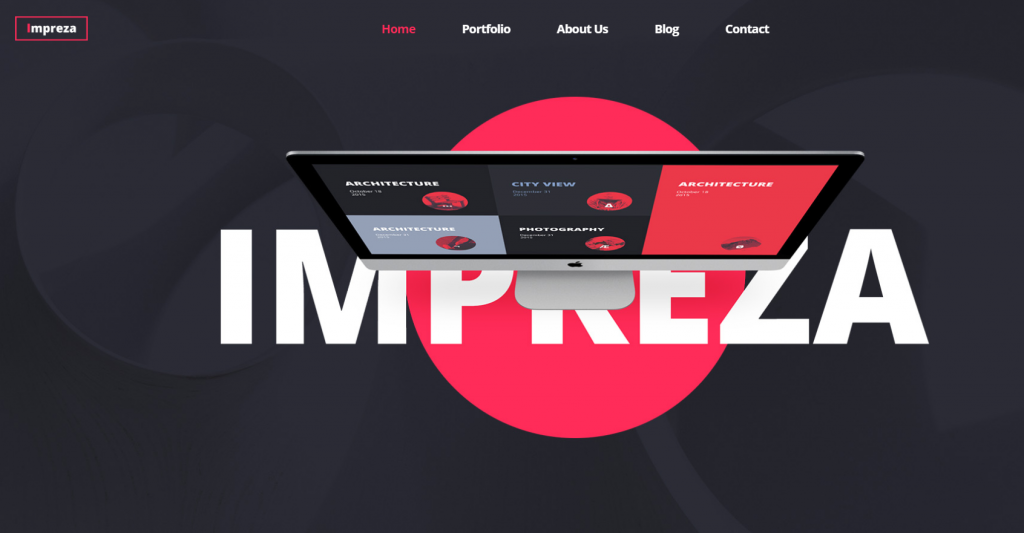 You can use this theme on different types of websites. In addition to a page builder and customizable blocks, it comes with page templates and premium add-ons.
---
15. Porto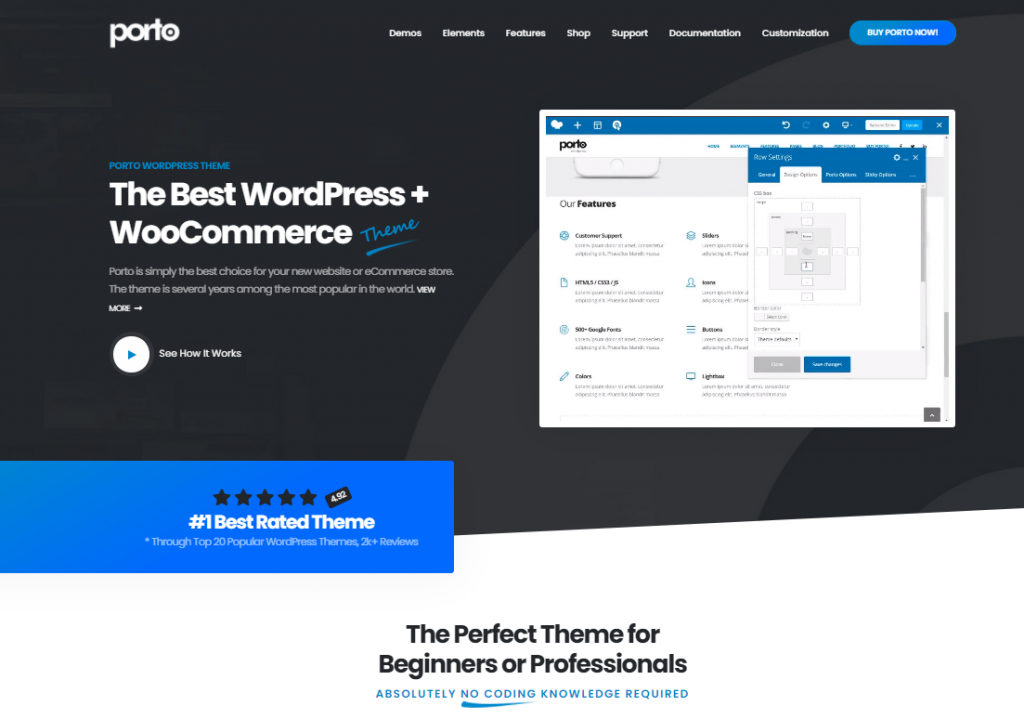 Porto is an easy-to-use and customizable WordPress theme that you can integrate with social media.
It has the features that you need to make your website great.
---
16. Oshine
Oshine outshines many website templates for WordPress with its flexibility and 27 unique versions.
It's one of the best choices for photography businesses.
---
17. Total
Total beats other WordPress themes because you can literally make your own theme with drag & drop elements, allowing you to flex your creative muscles.
The theme is also optimized for search engines.
---
18. Salient
Make your websites stunning with Salient. This theme has elegant page transitions and multiple sliders.
It is ideal for online stores and personal blogs.
---
19. Brooklyn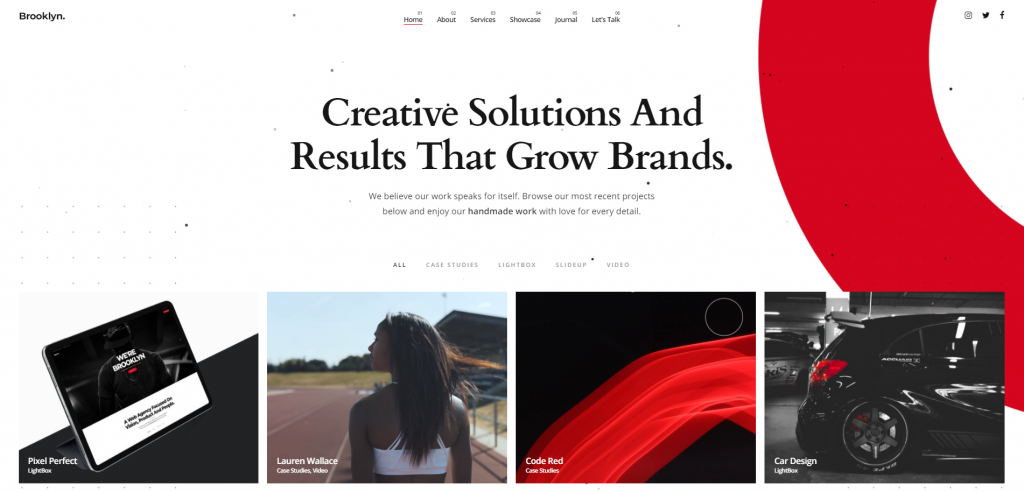 Are you a fan of the modern parallax design? Then Brooklyn is the best option!
It is detailed; with creative layouts, and plenty of room for showcasing your portfolio.
---
20. Bridge
If you have just started a photography business, you need Bridge as your go-to theme.
It's incredibly creative and has versions built to blend your creative endeavors.
---
Times have changed, and everything is being done digitally. Having a business website or creating a blog should be your priority.
WordPress is a popular CMS and the fact that there are hundreds of thousands of themes to pick from is an added benefit.
Just pick the one you like best, and show your customers what makes you awesome!
---